Flip Flop Dress Coloring Pages: Free Download!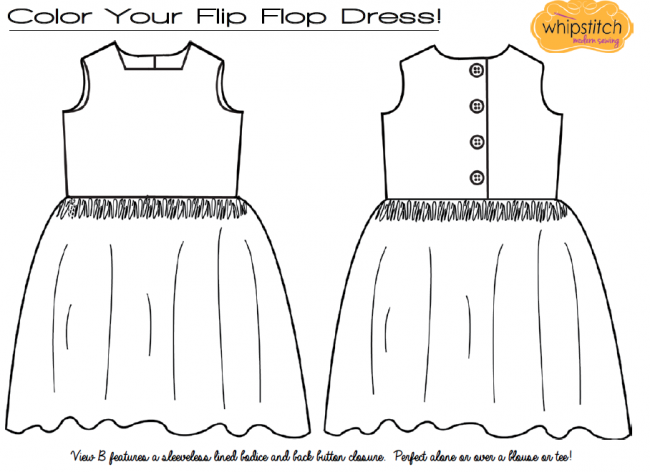 Who loves to color?  YOU love to color!
The Flip Flop Dress is a fun pattern in part because it gives you so many options: buttons on the front or back, sleeves or no sleeves, lined or unlined…  You get to plan and choose!  These sweet coloring pages give you the chance to play to your heart's content–and they're great for the kids, too!  Print View A, with the cap sleeves, or View B with no sleeves…and get coloring!