I am not dead. I am just in Cincinnati.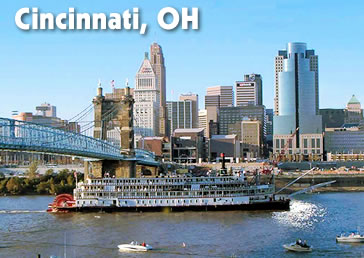 I flew up yesterday, for a week with my publisher.  It's exotic, let me tell you that.  A week on my own: no kids, no house to keep, no mini-van to take to carpool.  I feel strangely both unfettered and lost.  No one to look after, but so much time for myself!  I hardly know what to do with my free hours.  Sleep?  Work out?  Watch TV?  All three at the same time?  Is that even possible?
I'll be here all week, trying to remember something I might not have ever known how to do: how to manage my time when I don't have to manage my family.  How do you do it?