Last Days to Get Early Bird Discount on the Fall Wardrobe Online Class!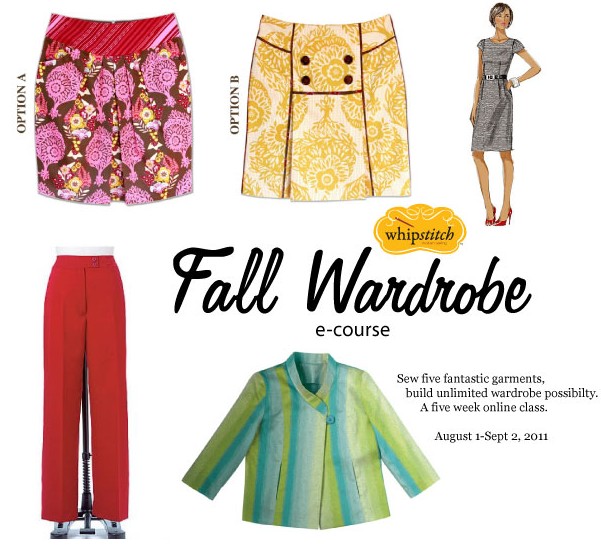 We've already got a really great group together for the Fall Wardrobe e-course that starts on Monday, and we'd love to have you join us!  Looking to master sewing with printed patterns, make chic wardrobe staples, and learn some new techniques to take your sewing to the next level?  Wanting to do some sewing for YOU?  This course is designed to give you the motivation and confidence to make it all happen.
Still on the fence about jumping in?  Save 15% by taking advantage of the Early Bird discount when you register!  See all the details here and sign up right now(ish). It'll be so much fun to have you there!