Looked So Nice, I Made It Twice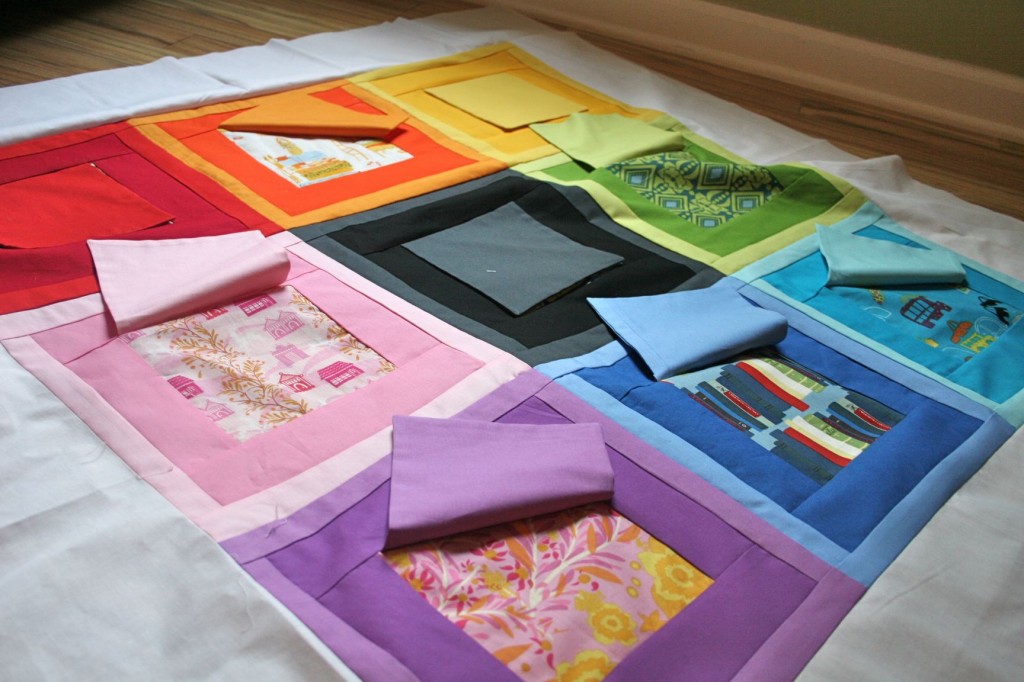 Another version of the Anna Maria play quilt I made a few weeks ago, this time for our newest little one.  Remind me to tell you about how I've–without planning to–made a new blanket to welcome each of our babies into the world.  Right now, though, I have some hand-quilting and hand-applique to do.  This little lady is ready to do some rolling over.
Happy weekend stitching, everyone!