Cure For Wintry Weather (And A Sewing Buddy Update)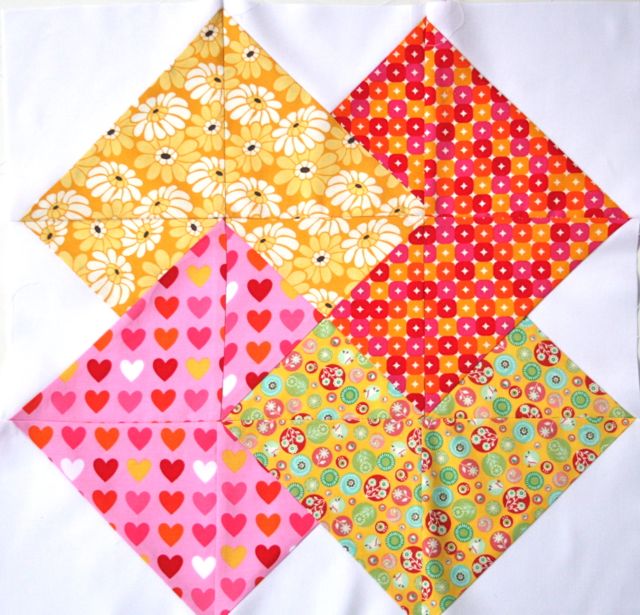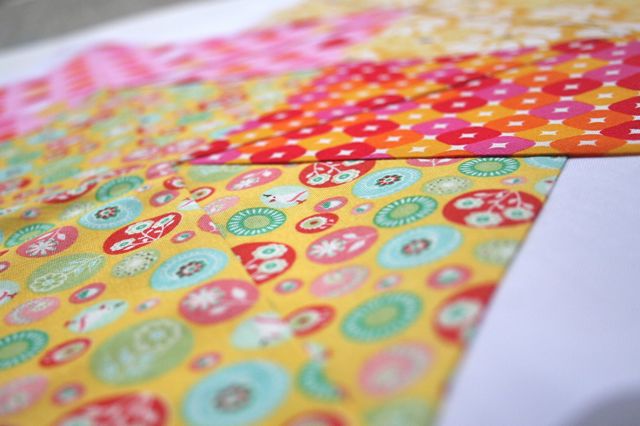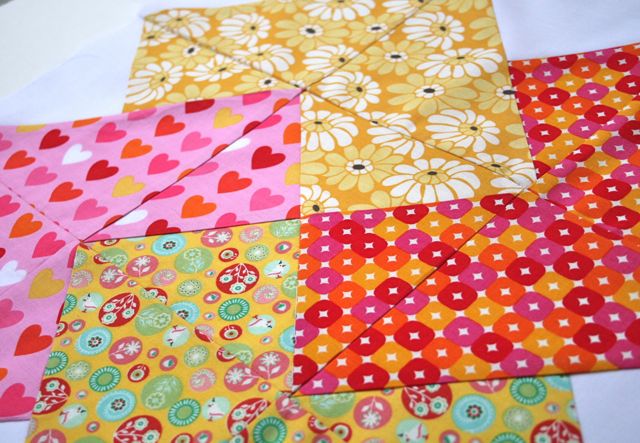 This one's from the "warm" sample for the new Your First (Modern) Quilt series we're doing.  Maybe I'm having a little more fun than strictly necessary.  Yummy bright colors for this wintry day!
Sewing Buddy Update:  Speaking of wintry weather, we've got two sick babies over at our house.  When they're not sleeping, they're sniffling and snuffling and generally being a little cranky.  When I'm not wiping noses, rest assured that I'm tapping keys, making matches and getting introductory emails out to all of you!  If you sent me your info but haven't heard back, I am on the case–sit tight and your Buddy will be with you shortly!  Thanks for your patience, y'all.