Quest for the Perfect Pants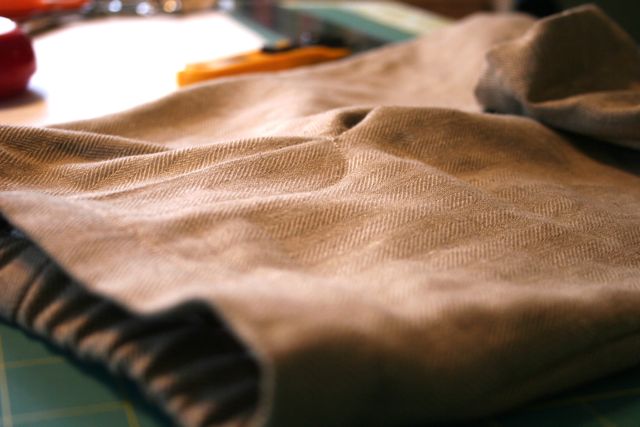 In a startling departure from our usual Thursday Sewing with Kids, I've been spending the bulk of my week sewing FOR my kids.  And today, I've been refining my Perfect Pants pattern.  It's hard to know just what to look for, where to trim and where to expand–I mean, do I want a narrower leg? a wider hem? a lower rise? pockets?  These particular pants are for our boy, but something in me has me convinced that there is a universal Perfect Pant that looks good on everyone and that translates to all sizes.  I am on the hunt for such a pant.
So tell me: what do YOU look for in a pant?  What makes the difference between your favorite pair–for yourself or your loved ones (my husband has a pair of jeans that I've been known to request frequently)–and all the others that just don't quite measure up??