Registration OPEN for the Essential Sewing e-course!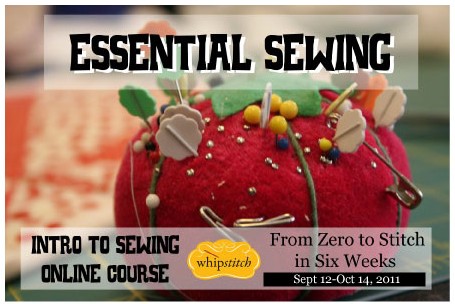 Registration is now OPEN for the Essential Sewing online e-course!  I originally taught this class in January, and hadn't expected to offer it again this calendar year, but have had so many emails and tweets and inquiries that I'm going ahead and teaching the class once more, now that school is back in session and many of us have our schedules a little bit better under control.  Class begins September 12 and runs for six weeks online–you join in as your schedule allows, and go from zero to stitch in a flash!
The class is oodles of serious amounts of fun–check out all the details and register early!  I'm capping enrollment this time to ensure that I am able to really give everyone the one-on-one attention that will help you be the most successful.  I would love, love, love to have you join us!