Sewing Kids Clothing E-Course Registration Now Open!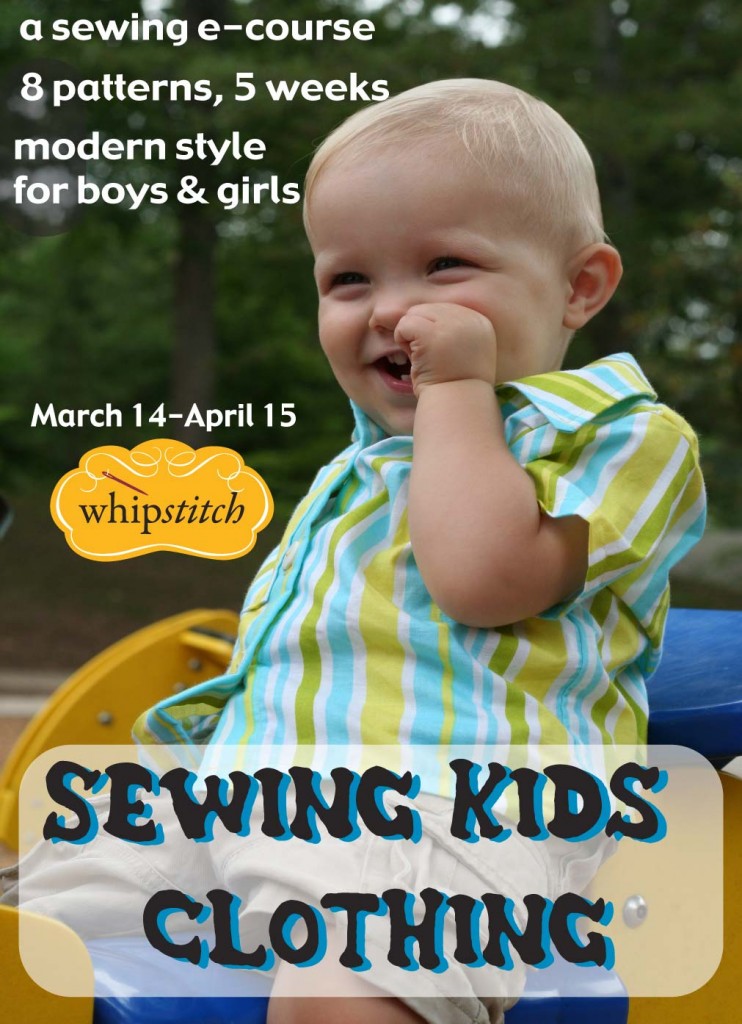 Dreaming of sewing up a spring wardrobe for your little ones?  Getting into sewing because you remember all the beautiful things your mother made for you, and you'd like to do the same for your children?  We'll be spending five weeks this spring sewing up eight patterns with more than 21 variations for boys and girls!  Join my next e-course and by summer, their closets will be overflowing.  But this time, it'll be with super cute clothes.
Check out the details for the Sewing Kids Clothing e-course along with online registration–take advantage of the early bird discount!