Tutorial for a Lined Bodice on Sew, Mama, Sew!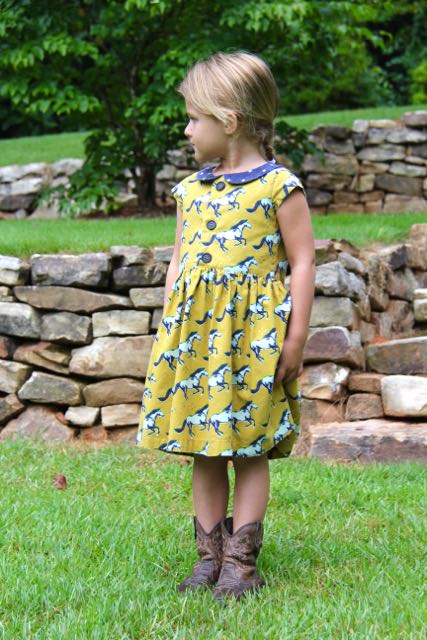 Today over on Sew, Mama, Sew I'm sharing a tutorial for making the Flip Flop Dress with a variation in the waistline seam.  When I was manufacturing children's clothing for a local design boutique, I made my garments in bulk–which required me to dip into the toolkit manufacturers use to reduce both fabric bulk and sewing time for each garment made.  With this tutorial, I'm applying one of these techniques to the Flip Flop Dress–and sharing some of the insider tips that are tucked inside the pattern instructions to help make ALL your sewing faster and cleaner!
See the post here, and happy sewing!