Prepping for Sewing Summit!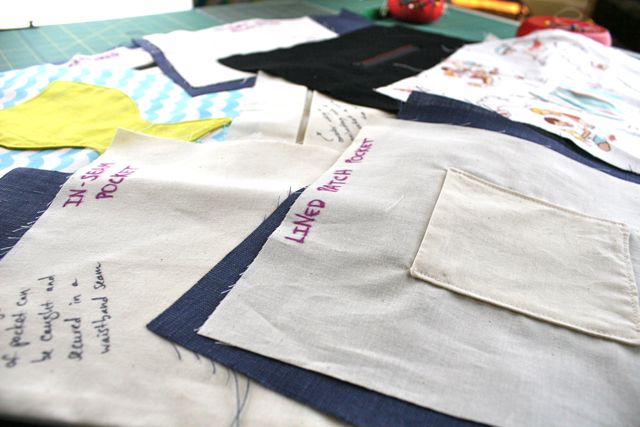 I leave tomorrow to fly out to Salt Lake City for Sewing Summit, where I'll be teaching a class on POCKETS.  Oh, yes.  So I'm pulling together all the samples and photos and projects I've put together to share during class, and putting the final touches on the handouts I'll be taking along for everyone.  Making all these pockets has been way funner than I thought full-press sample-making could be–I didn't have to make whole garments, just pockets on squares of fabric, and it was kind of exciting to see how the very same supplies could unfold into such wildly different results.
If you're coming to Salt Lake, I can't wait to see you there!  If not, I've got some pocket-themed surprises waiting for you when I get back next week.  See you then!