When our retail shop moved from a teeny 300ish square feet to our new location of nearly 2000 square feet, we were all wildly enthusiastic–to the point that none of us wanted to wait a single second longer then necessary to show it off. Like a young couple with their first place, we moved in and opened the doors to new and old friends, knowing that there were plenty of tweaks and additions we wanted to make over time. Well, it's time: for an Open House, Grand Opening party to invite folks down to see what we've done with the place!
Over the past few weeks, we've added piles of inventory (large chunks of it based on customer requests–we always ask when you check out what you'd like to see the next time you're at the shop, and we work hard to make it happen!); whole new categories (our Embroidery Wall of Floss is pretty to-die-for); and there are new classes and workshops all the time (some nights two going at once!). This weekend, May 14-16, come down to the shop and check out all we've done!
Our Grand Opening Weekend Schedule of events: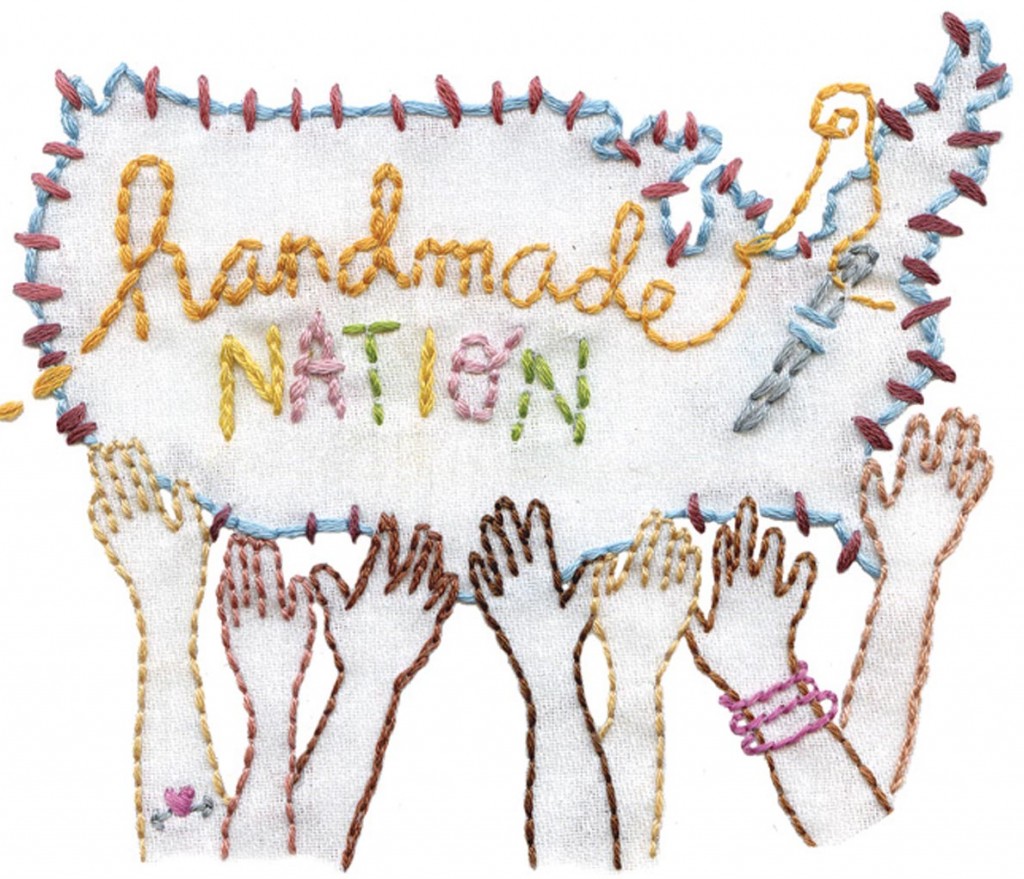 Friday, May 14th we're hosting a FREE screening of Handmade Nation, directed by Faythe Levine. This documentary of the craft and DIY movement is so reflective of what we want Whipstitch to be and represent, and seems the perfect way to kick off the weekend. We'll have free, hot buttered popcorn for everyone, plus drinks and snacks available for purchase. We've got copies of the Handmade Nation book and DVD for sale that night, too! RSVP on our Facebook event page (and add us as a fan, while you're at it!). Mingling and popping starts at 7 pm, film begins at 8!*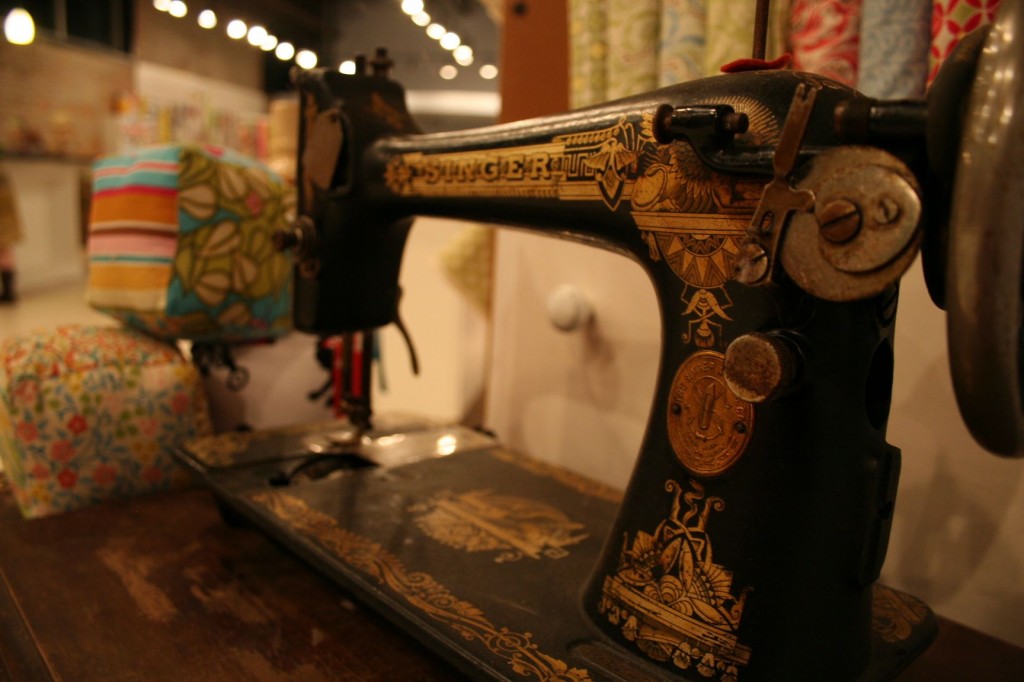 Saturday, May 15th we're opening the doors for browsing and open housing: come down and take part in FREE mini-workshops and class demonstrations to get a feel for the Whipstitch Way and all we have to offer. Our instructors will be in the house, teaching shortened versions of some of our most popular workshops, and you'll be able to take part in each hands-on demo with a free takeaway at the end. Choose from embroidery, fabric embellishment, and more! Demonstrations begin every 20 minutes between 2 and 5 pm.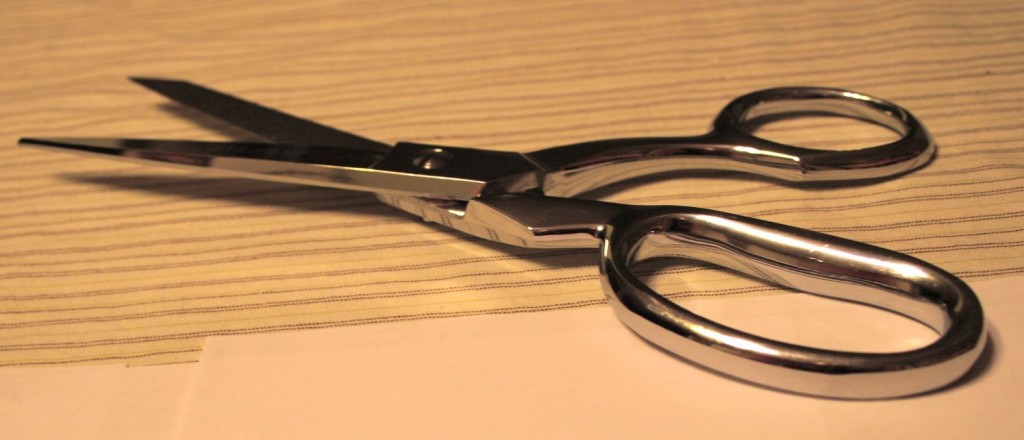 Sunday, May 16th we're welcoming our new scissor guy to sharpen your shears! Jones Sharpening will be joining us from 12 to 2 pm, and will sharpen your sewing shears, kitchen knives, and what-have-yous. Prices range from $5 to $8 for most shears, and all sharpening is done on-site!
Throughout the weekend, take a moment to drop your name in the drawing for one of THREE Whipstitch gift certificates, too! Registration for the giveaway begins Friday night at 7 during the screening, and continues through Sunday at 4 pm. Drawing Sunday after 4, no need to be present to win.
Can't wait to see y'all there!
*Response for this event has been HUGE, and we're so excited! Be sure to RSVP on the Facebook page, and if we find we can't accommodate all y'all at the first screening, we'll add a second at 9 pm Friday night.