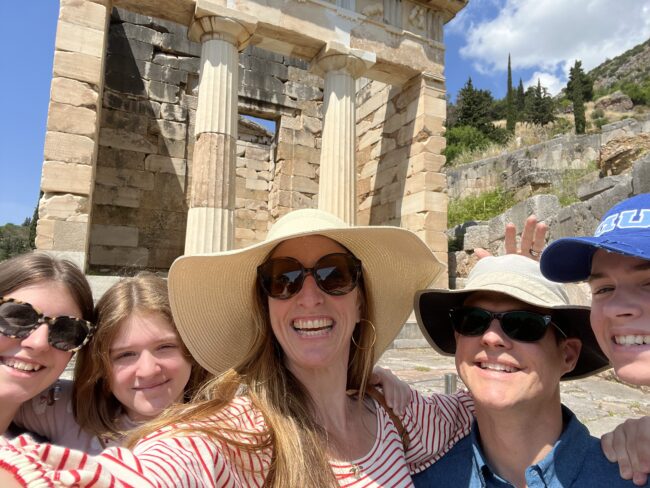 I love sewing knit tops, and I'm always excited when I find a pattern that's JUST different enough from a basic tee to give it a place in my wardrobe. Add in a "statement" sleeve and I'm all in.
This is the Adrienne Blouse from Friday Pattern Co. I wouldn't call it a "blouse," it's definitely a "top" more than a "blouse," but I love it all the same. The neckline especially grabbed me when I first saw the design. I love the way it's shaped, but also the elastic that helps maintain the line so it doesn't droop.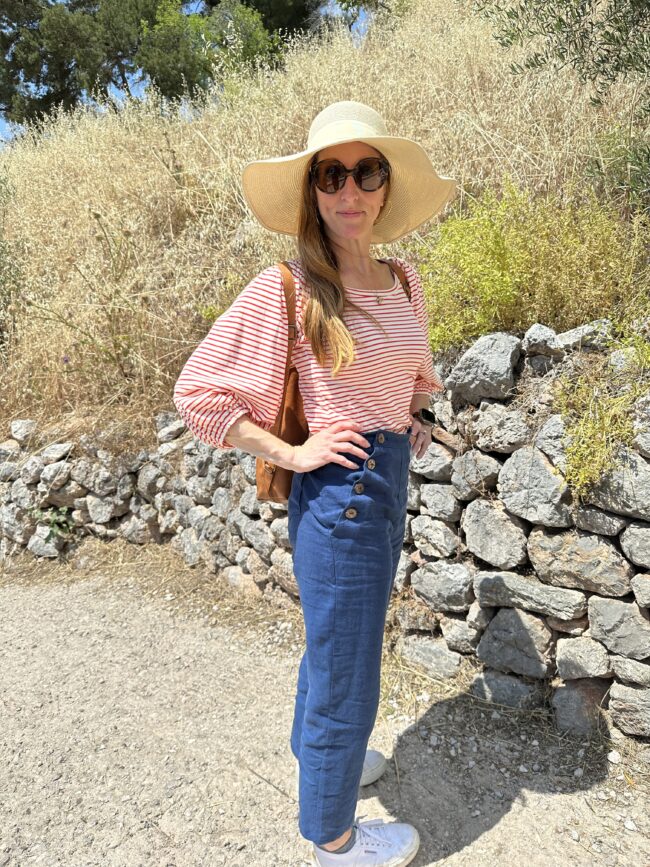 Our family traveled to Greece this summer, and I took the top with me and wore it to visit Delphi, home of the ancient oracle and Apollo's Temple. I wanted to feel confident when hiking in the Greek mountains, but also comfortable for the long car ride to the Athens airport after, and a flight to the islands, where when we landed it would be 15 degrees warmer and right on the water. This top fit the bill.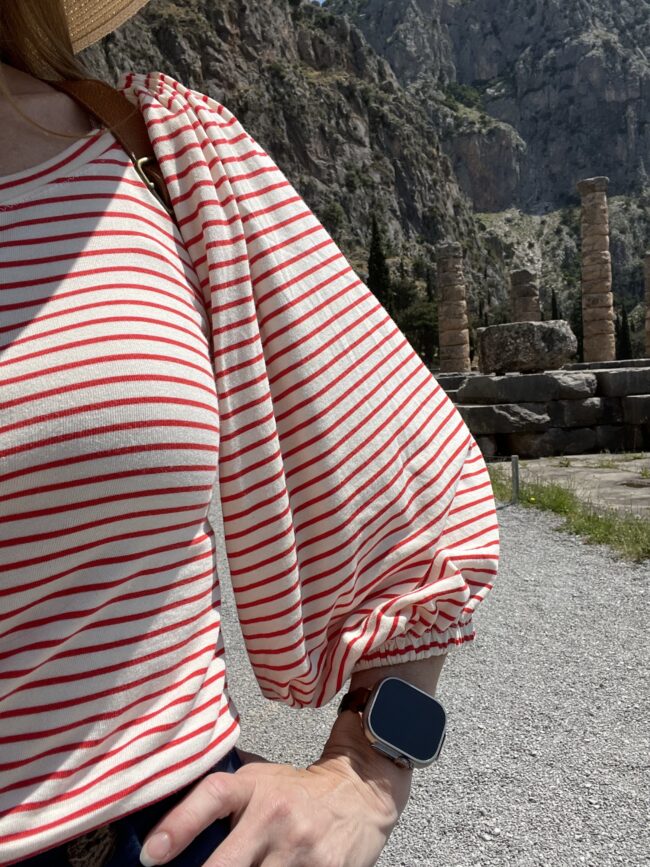 I used a cotton/Lycra blended stripe from Denver Fabrics. It has a real heft to it, which I wanted for these statement sleeves. The balloon shape would be totally lost in a drapier fabric–which isn't bad, per se, but wasn't the look I was going for. I wanted these sleeves to move and have SOME drape, but ideally to hold a little air as I moved, and make themselves KNOWN.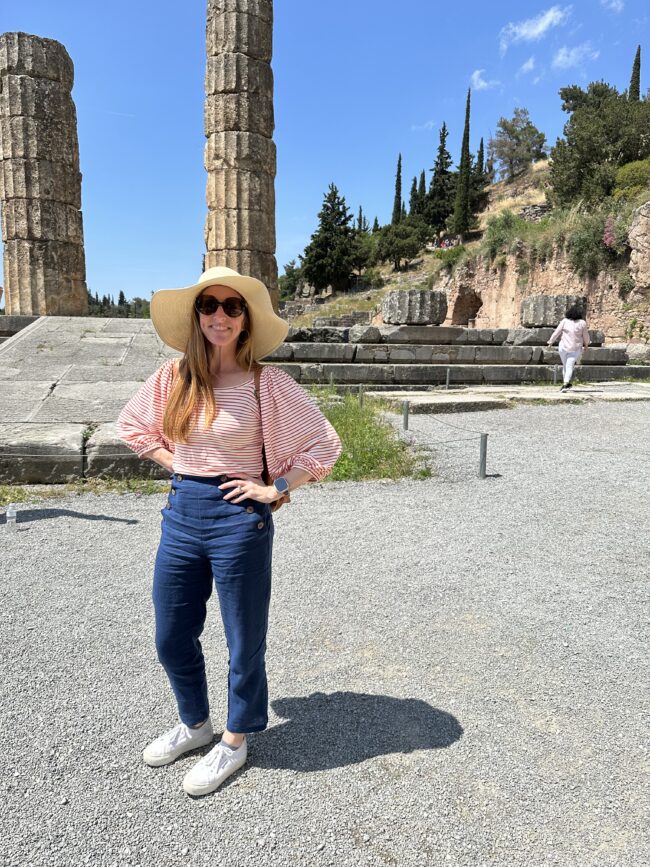 I found the fit around the body a little more snug than I anticipated. I sewed a straight size S based on pattern measurements (bust of 35″ and waist of 26.75″) but because of the negative ease in the pattern, the fit is very close to the body; the knit I chose has a little less stretch side-to-side than I anticipated, so the body of the tee feels more….rigid? than I thought it would. Not bad, just that I would recommend testing the stretch of your knit in both directions before cutting.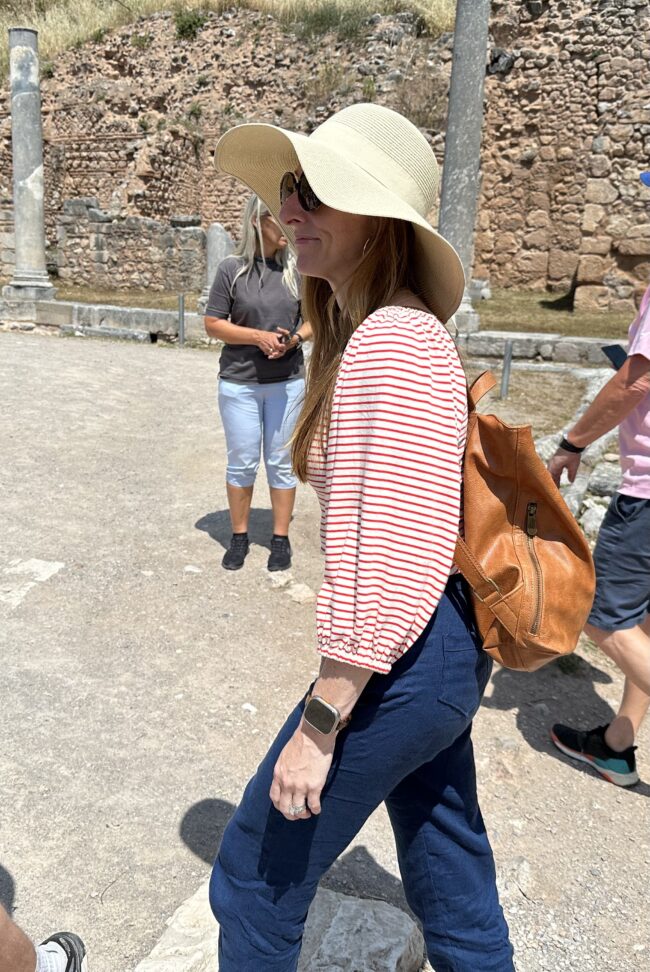 The sleeves are a DREAM, though. They have a lot of volume, which is relevant if you expect to layer over this top for warmth, but alone, they absolutely steal the show, every time.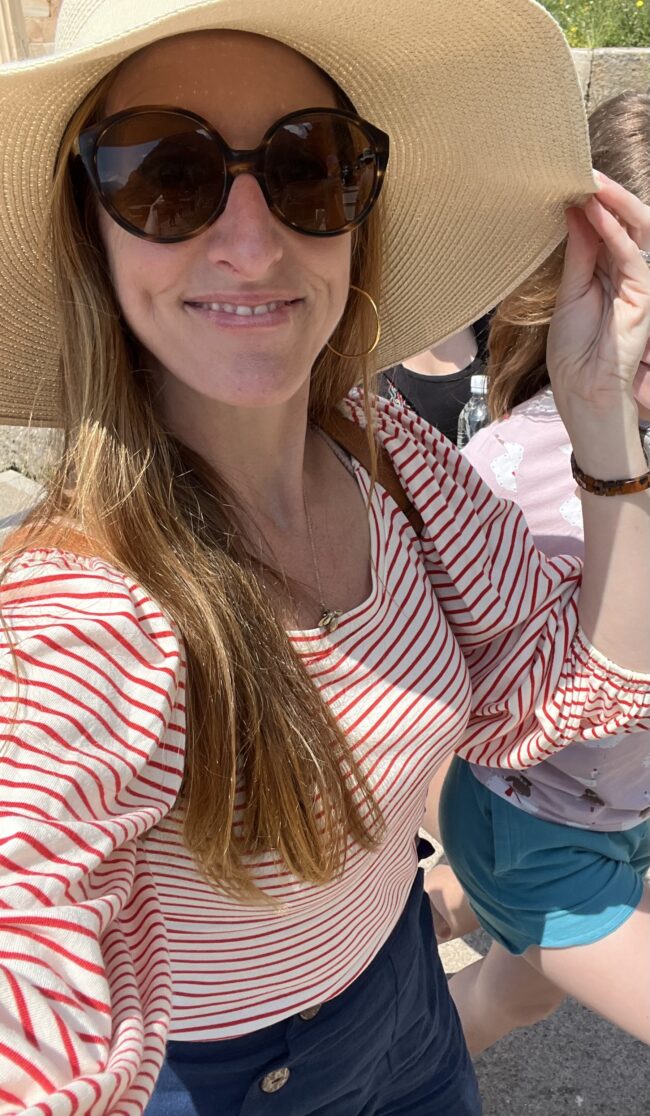 I think my favorite, unexpected part about this particular version is that it looks so much like a Breton top, but with personality. Like, it's a Breton, but not a boring one. I looooooove that it's a "sailor" feel without being too strictly literal or looking like a costume, even with my sailor pants (the Nout trousers from I Am Patterns).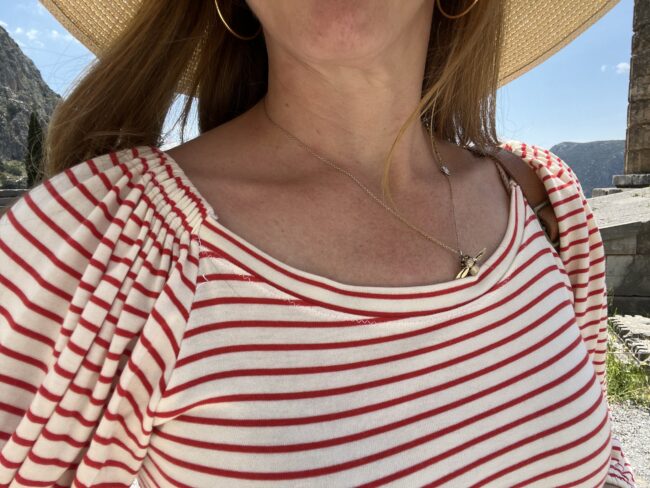 My stitches when attaching the neckline to the gathered, elasticated shoulders were a little sketchy on one side, and I thought that was the trickiest part of the entire construction. Outside of that, the instructions were well-written and the assembly took well under an hour with a soothing Netflix in the background. I took advice from one review and shortened the elastic by 1/2″ on each shoulder, so they won't fall down–it was excellent guidance, and I wish I could credit whomever gave it.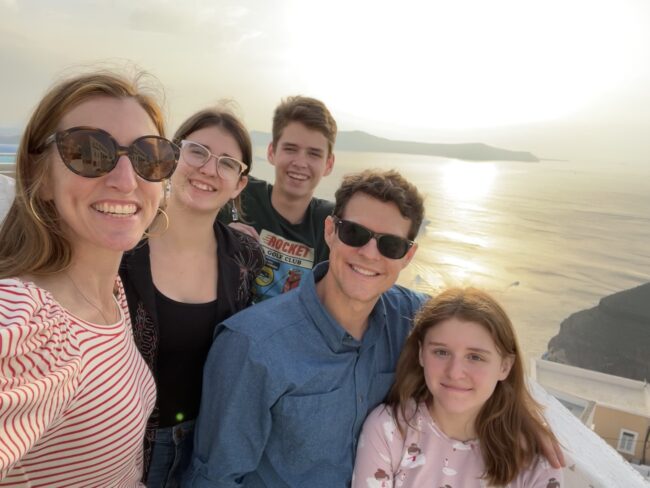 In the end, this isn't one of those patterns where I report, "I wear it all the time!" With a real Look, capital L, you can't very well wear it constantly. But I will say that every time I DO wear it, I feel confident and stylish and content with my Look. The cotton laundered well, and the elastic didn't shrink at all.
Big fan of this pattern, highly recommend!