Domestic Bliss Quilt Top for the Meetup!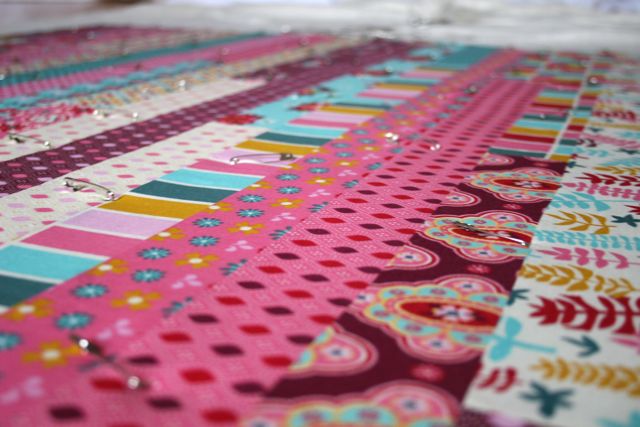 I am frantically trying to complete the quilting on this Domestic Bliss jelly roll quilt so I can take it with me tonight to the meetup and sew on the binding.  Will I see you there?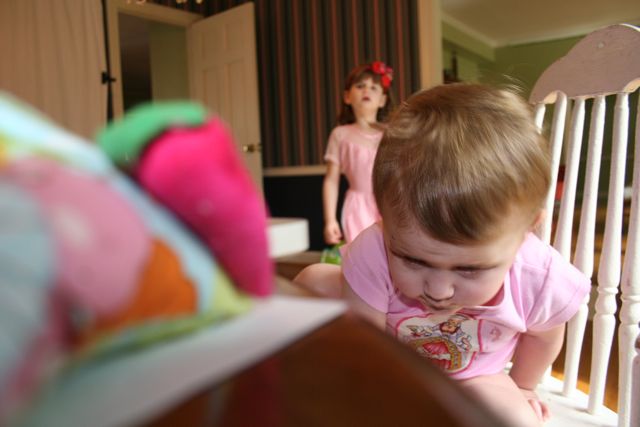 Also: couldn't resist sharing this image, which I discovered on my camera when I uploaded these photos.  Our son would be the one behind the camera, finger on the button, despite ceaseless warnings to keep his sticky little hands to himself.  Clearly the youngest is unconcerned, but I suspect the elder is working up the vocal support to remind her brother of just how much trouble he's about to be in.  This is what the mice do when Mommy's out of the room!  Ha!