Little Touches & Planning Ahead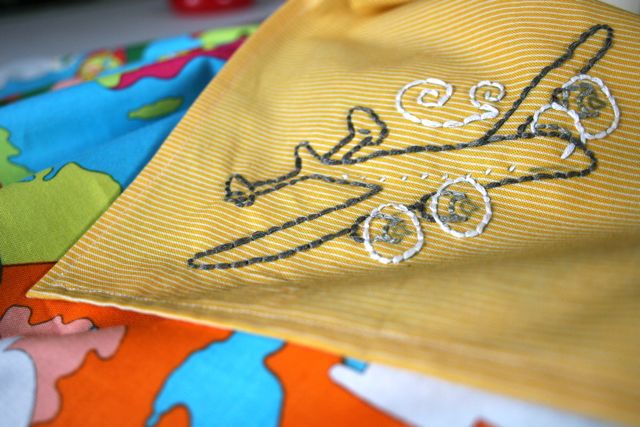 This summer, we're taking our kids on vacation.  All four of them.  So I'm planning ahead and stitching up some special projects to reveal at the edge of our trip, things to treasure and that will take the edge off the uncertainty and anxiety of travel.  I have good reason to be planning this far in advance: our first plane ride with all four of our children, three under the age of five.  The trip's not until July, but I'm already stockpiling travel games and toys into super-secret goodie bags to ensure our survival enjoyment.  Including this little number, the perfect treat to get dressed early on a long travel day.
Have a great week, all!