Just announced today at Spoonflower: their new quilt-weight fabric?  Kona cotton!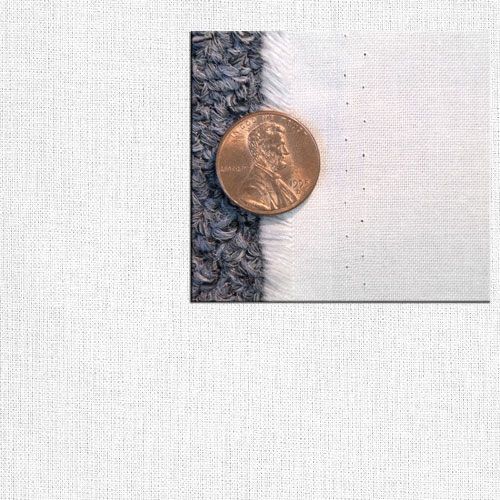 Let's back up.  First:  I think my long-standing love-affair with Kona cotton is no secret.  I know there are lots of solid cotton fabrics out there, but Kona is the Cadillac of them all, the very best of the best, the most consistent in quality, always true-to-color, never fades or bleeds, is a dream to work with–when you see a solid fabric in my sewing, it's Kona cotton, plain and simple.  Plus, with over 240 colors–yes! 240+!–you can always find what you're looking for (and if you can't, they're adding new ones every year, which makes me so very, very happy).  I love me some Kona.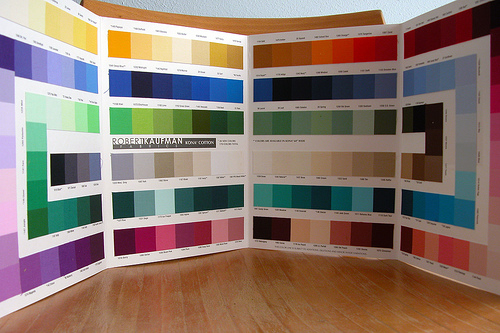 Image via True Up
Second: Spoonflower is the vanguard in a group of companies that have come to be known as "print-on-demand fabrics."  They were true pioneers in the field, and offer you the opportunity to design and print your own fabrics, even if you have ZERO design experience.  You can upload an image and they have built-in software that will repeat that image over the face of the fabric for you, or you can design something from scratch and upload a file to their server.  You can choose a pile of different media (that's the plural of "medium," BTW) on which to print–for now, it's a variety of textiles, but if I'm reading the hints and signs right, I think in 2012 Spoonflower is about to let us begin to print on other media, as well.  I'm hoping for cardstock (for note cards and stationery) and wallpaper, but that's just me.  Also: when it does come to pass that Spoonflower lets us print on wallpaper, please remember that you heard it here first.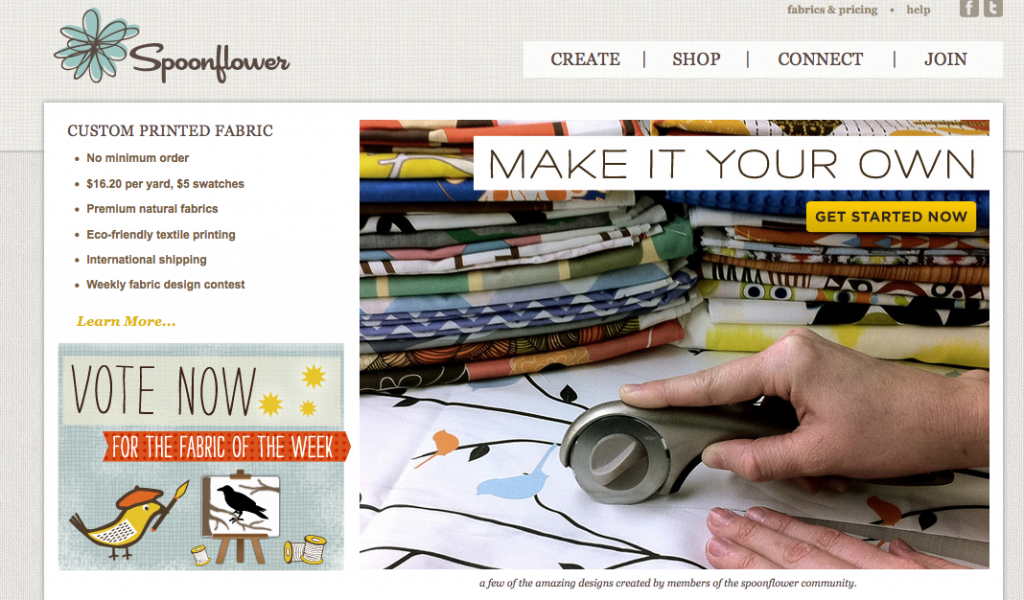 Check out some of the amazing prints online that other Spoonflower-ers have been making–drool-worthy, for sure.  These are just designs that caught my eye today, but if you haven't browsed the variety before, you are in for a treat.  Get your Pinterest ready, y'all.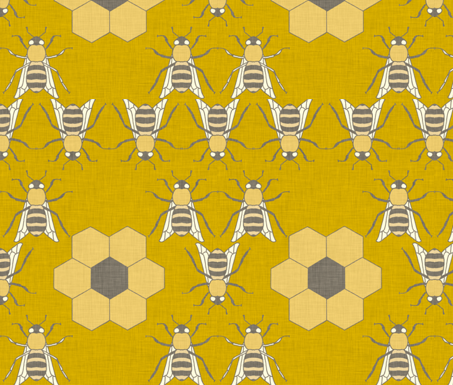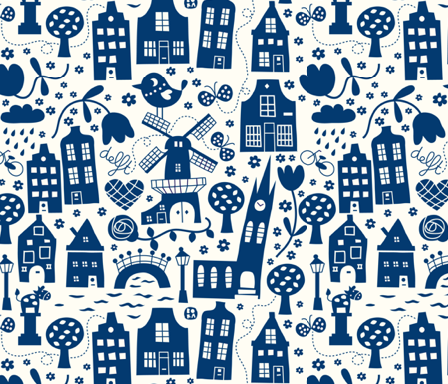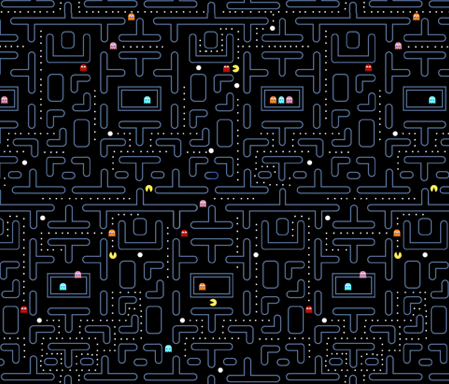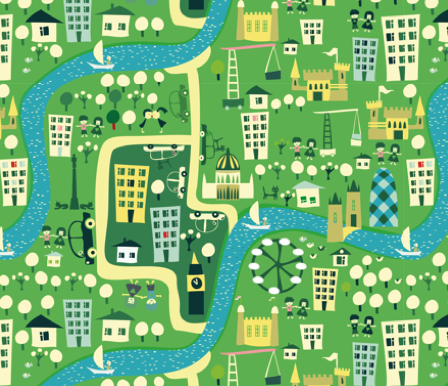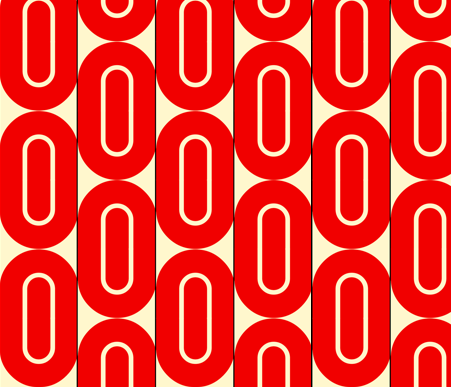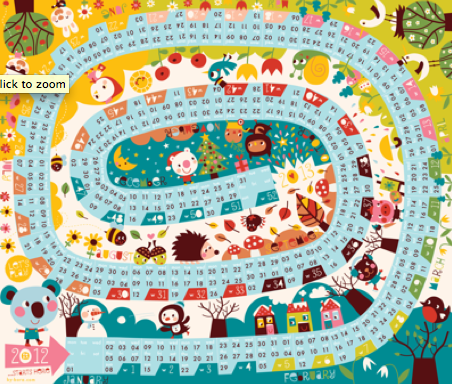 Bees and red ovals by Holli Zollinger; Delft buildings and 2012 Calendar game by Bora;  Mock Pacman by pixeldust; London cartoon map by anastasiia-ku.   
Kona becomes the default cotton base cloth at 9 AM on Monday! Woot!