I drove over to my hometown of Montgomery, Alabama last week to talk to Carolyn Hutchison, the host of Community Focus on the local public radio affiliate.  I was invited to come over and talk about ideas for Father's Day gifts that are handmade, and I jumped at it–what a great way for me to not only kick-start my own plans for the kids to make something for my husband for Father's Day (ahem), but also to toot the horn of some of my friends and their amazing ideas! The interview is here, should you want to listen (runs around 15ish minutes long):
Father's Day Ideas: Community Focus 6/10/2011
I bring up a couple great ideas that come from blogland, and was inspired by a bunch more. Links below to some really great, original gift ideas that you can make TODAY to give to him tomorrow. Happy Father's Day, y'all!
(Oh, and somewhere around the 2/3 mark, there's a Big Announcement–bonus points to those of you who find it!)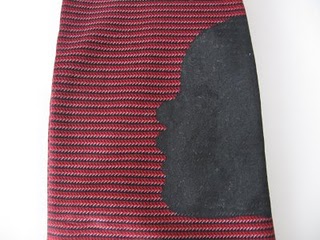 Dana's Profile Tie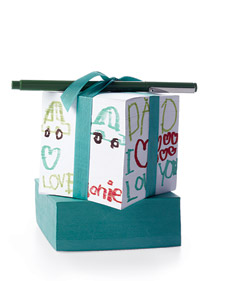 Martha's Notepad Cube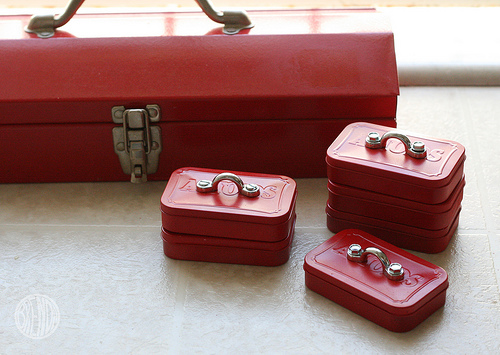 Miniature Tool Box, via AlphaMom