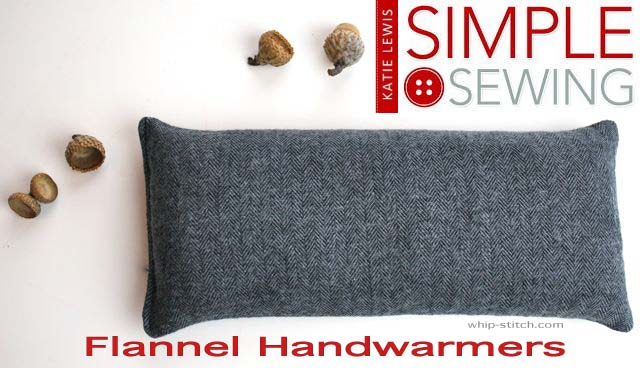 It has been Simple Sewing craziness out on the internets the past couple weeks, y'all.  So many posts about Katie Lewis' new book, Simple Sewing, which has just been released, and is chock full of quick and basic projects that will help you hone your sewing skills and master the basics–or whip up some lovely quick gifts for anyone and everyone.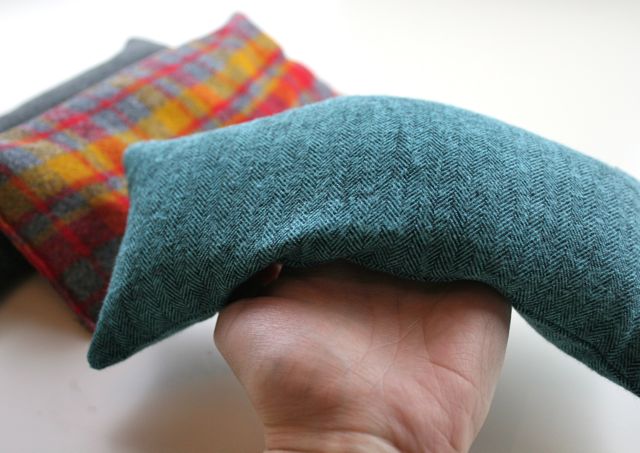 Now, I tend to like to sew things reeeallly tiny or reeeallly oversized–so I had no interest in a teeny-tiny handwarmer.  I might live (quite happily) in the Deep South, but when I spend those 8 carefully-scheduled (I set an alarm on my phone so I never arrive more than 2 minutes early) minutes at the bus stop each day, I can get shivery cold.  Yes, even when it's only 60 degrees.  Don't make fun of me.  I am a delicate flower.
A girl who gets cold needs to keep her extremities warm.  And while I have a very nice coat, I can never, ever, ever seem to locate more than one glove at any time.  And I'm not being picky, neither–it isn't as though I insist on the gloves even matching, just on them both fitting on my hands.  And I can never find two at the same time.  I need something else.  Something BIGGER.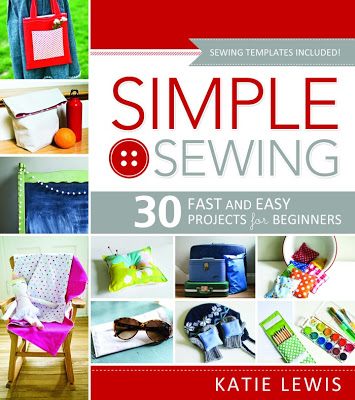 Giant thanks to Katie for inviting me to be part of her blog tour, because it gave me the perfect motivation to remedy the situation.  Katie's brand-new book, Simple Sewing, lives up to its name: thirty fast and simple beginner-level sewing projects that allow you to use your foundational sewing skills and make some really great-looking projects.  If you've taken my Essential Sewing online class, this book is a fabulous extension of some of those lessons, and offers you clear and easy ideas for translating your new skills into practical finished projects that look good enough to give away.
You can find the book here, or scroll down to win a copy!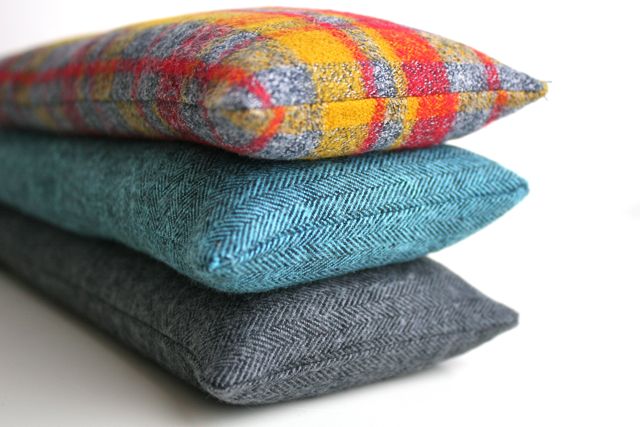 Following one of the projects from Katie's book, I busted out some jumbo-sized handwarmers to pop in my pockets and keep me cozy while waiting on the kiddos to make it home from school!  Woot.  I used some of the truly (almost obnoxiously) awesome flannels from Robert Kaufman that I picked up at Pink Chalk Fabrics.  They are both super soft and heftily substantial–and can we talk about the fact that they're in HERRINGBONE for just a second??  I really, really love this fabric, and can't encourage you enough to grab some for yourself before it's all gone.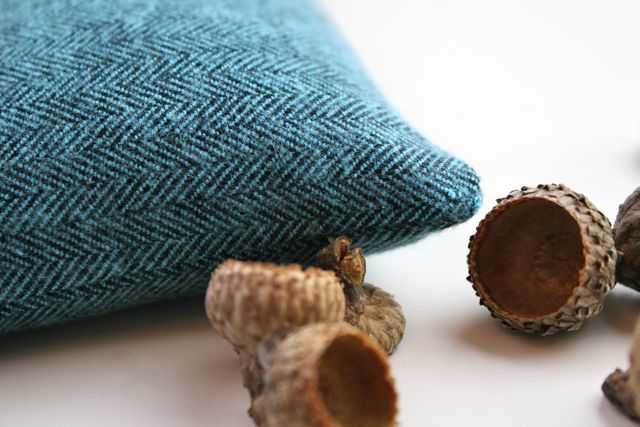 These handwarmers are filled with rice–or, in my case, some with rice and some with lentils.  The design intends for you to toss them in the microwave and nuke some warmth into them before popping them in your pockets or under the quilt on the sofa, right by your toes where you need it most.  Oh, yeah, you know the spot.  I'm not sure how the lentils will work out in the microwave, but I'm willing to roll the dice–I ran out of rice, but once I got started sewing these, one or two wasn't enough.  They stitch up sooooo fast, truly.  I am thinking very strongly of making a zillion and sending them off as my same-gift-for-everyone-just-in-a-different-fabric present for extended family this year–I do it every Christmas, and having that assembly line going makes sure that no one is ever left off my list.  Choosing a fabric to suit each recipient makes the gifts really personalized, and you'd be surprised by how fondly family members recall these gifts later: "Oh, was that the year we all got drawer sachets?  Or relaxing eye masks?"  Haven't done handwarmers before–maybe this year's the year!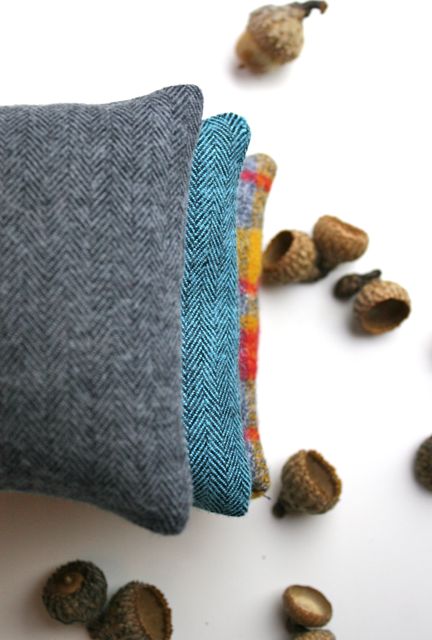 Katie's instructions are written so clearly, and there are step-by-step photos on each page.  Every project in the book is designed to be quick and simple to put together, so you can be successful even if you're just starting out at the sewing machine.  I think there are enough folks out there who are still intimidated by the machine that they'd really appreciate a book that presents a wide range of projects that can all turn out so smoothly, even for newbies.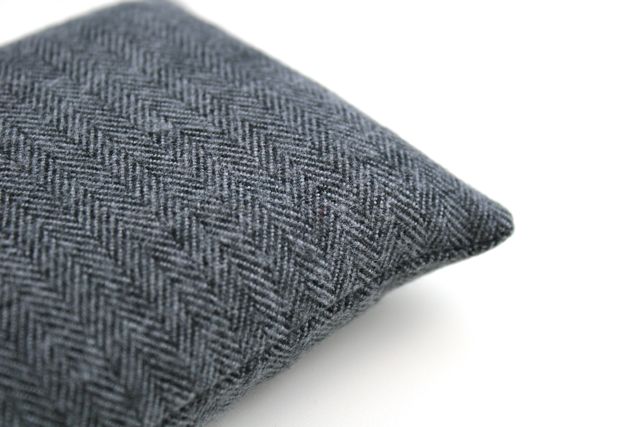 A single seam, some top-stitching, and a funnel.  I think I could easily have made two dozen of these in an afternoon.  And adding the rice is such a great task to share with even the smallest children–I smell a teacher gift!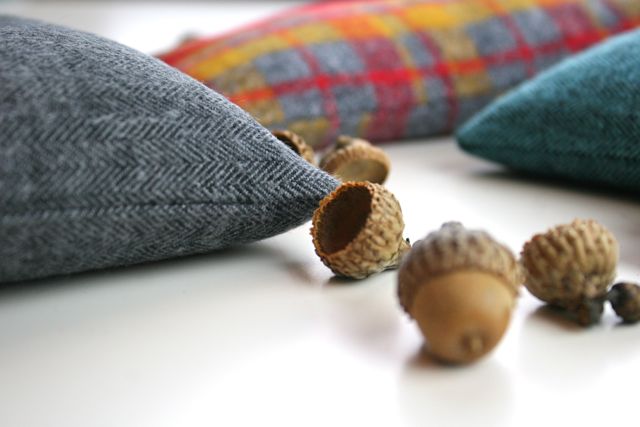 Best part?  You have a chance to win a copy today!  Enter to win one of THREE chances to win a copy today.  And happy sewing, y'all!
a Rafflecopter giveaway