And I am diving in. Don't tell my husband, because I totally haven't touched the drapes yet.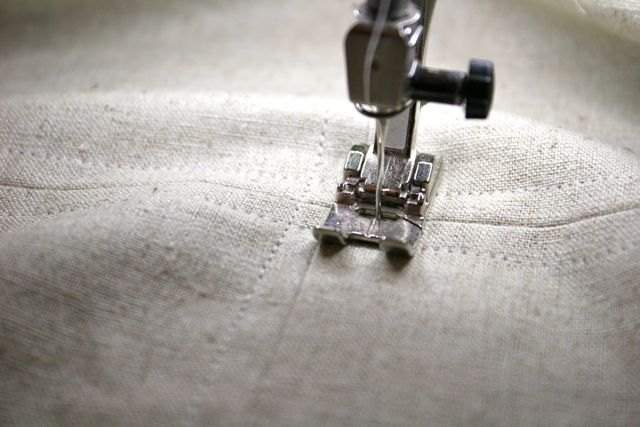 Details: Robert Kaufman Essex linen in natural (NOT the wide, because I wanted a seam in this one).  Seams set off asymmetrically, one low down the quilt, the other off to the right.  Twin-size bed quilt for our son.  Back is pieced strips in shades of blue.  Will be hand-quilted in navy #8 pearl cotton.  I'll be working on this while the littlest has her tumbling camp this summer, in part because the camp is held in a freeeezing cold gymnasium, and in part because I am terrified of some freaky neck injury to my three-year-old.  Which is hugely statistically unlikely, but we're all a little crazy about something.
Check back on this project in three months–am hoping this beauty will be done by then!