Alright, team players!  A bunch of you had some really great suggestions for end-of-year gifts for teachers, and I loved what you had to share.  I loved that some of you are teachers or are married to teachers, and you totally get where I'm coming from on the cookie plate thing–and I loved that you guys really want to do something special and handmade for the people who invest so much in our kids.
Below, I've sorted most of the suggestions into five categories, grouping them together and then linking to tutorials and patterns around the web so that you can jump right in and get going on them.  Only a few days left for most of us–but still enough time to be thoughtful!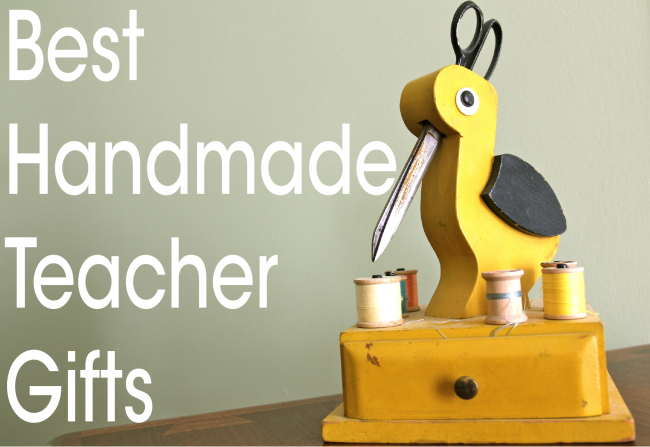 ZIPPER POUCHES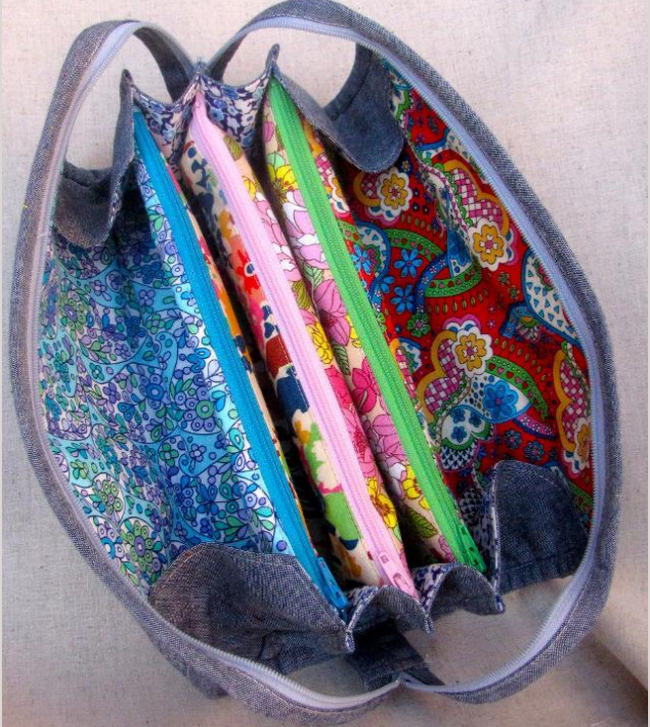 The Sew Together Bag is a clear favorite, and for good reason: it's a clever design that looks complicated and thoughtful, but by all accounts is pretty quick to sew up after the first one.  (I confess that I haven't made one of these yet, but they're the front-runner for this year's teachers.)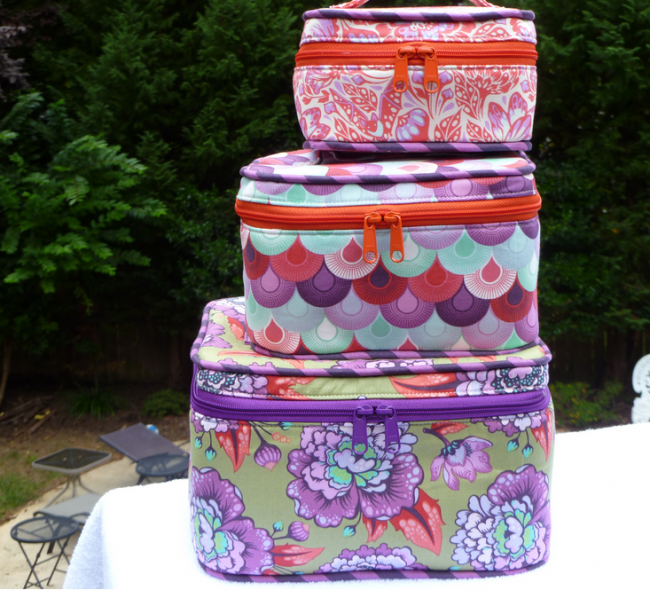 This train case is a DREAM, and I've been seeing it all over lately.  I love the little handle on top, and the treatment of the zipper around the sides.  There are a number of different patterns out right now that are similar, but the most popular seem to be from Sew Sweetness and the Tiny Boxy Zippy.
TOTES & BAGS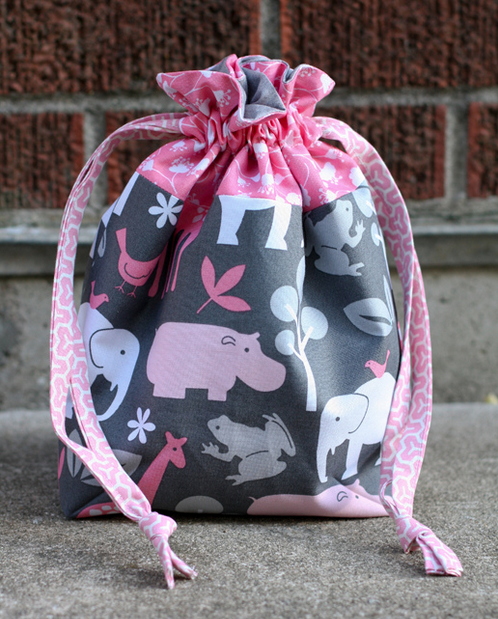 Basic drawstring totes, like the one in my previous post, are always handy to have around–no matter how many I have and in how many shapes, I am always able to find a use for another.  There are zillions of versions available on the internet, including the one by Jeni Baker of In Color Order.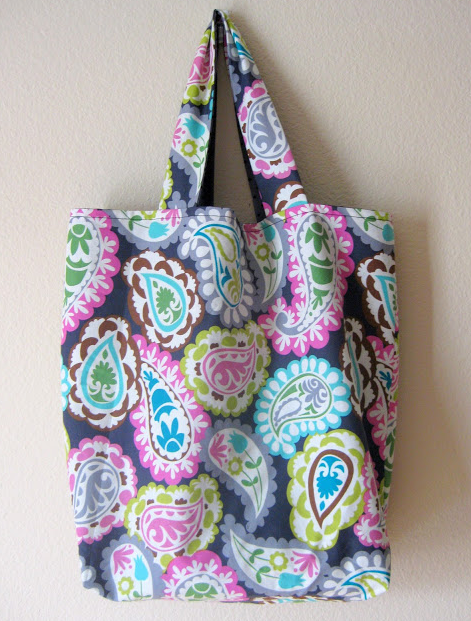 I love a good handled tote bag, too.  The one from Stitch by Stitch is the perfect size for groceries, sewing projects, and even a kids' overnight bag.  How about filling it with summery items, like a handmade beach towel? (Image via Stay At Home Artist.)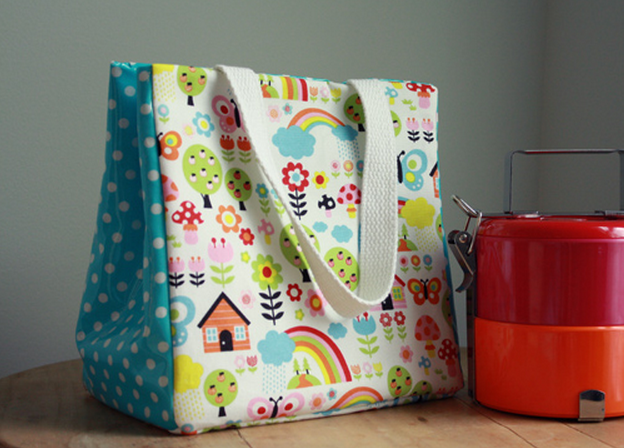 What about a lunch sack?  It might not seem like a tote, but most teachers would love a handmade bag to take their lunch to school each day.  When I taught school, there were SO many opportunities to eat, eat, eat all day–but things have changed in 10+ years, and teachers are looking to model good eating for their students.  A pretty handmade lunch sack might be just the ticket to help them do that everyday!  Find a roundup of lunch bag tutorials on Sew, Mama, Sew, and I made the Ellen Baker lunch sack years ago for my kids and still use them every day.
DESK ITEMS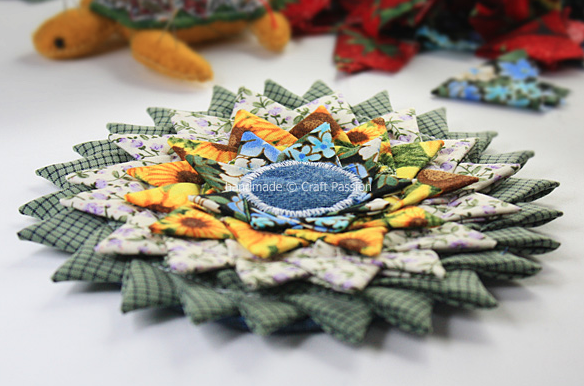 The basic mug rug might be overdone, but there's no getting around the fact that a great coaster is super helpful.  You can find mug rug and coaster tutorials all over, but I love this fancy one from Craft Passion, as well as this one, and this one.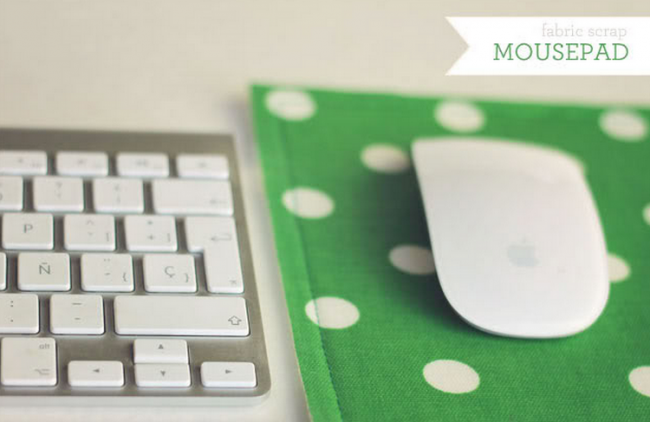 What about a mouse pad?  Reader Debbie suggested this idea, and I just love it.  Most teachers are still working with a desktop computer and separate mouse, and a pretty mouse pad is a great reminder each time they log a grade or draft an assignment that their students appreciate all the work they do.  I like this scrap version.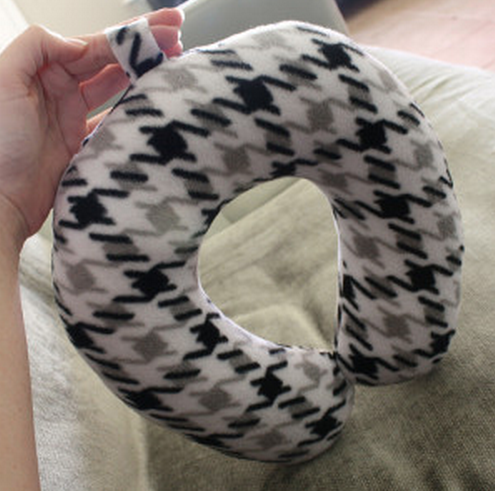 Not technically a desk item, a neck pillow can be great for the summer–and soothe tired necks into next school year.  I like Dixie DIY's version from One Yard Wonders.
FOR STUDENTS & THE CLASSROOM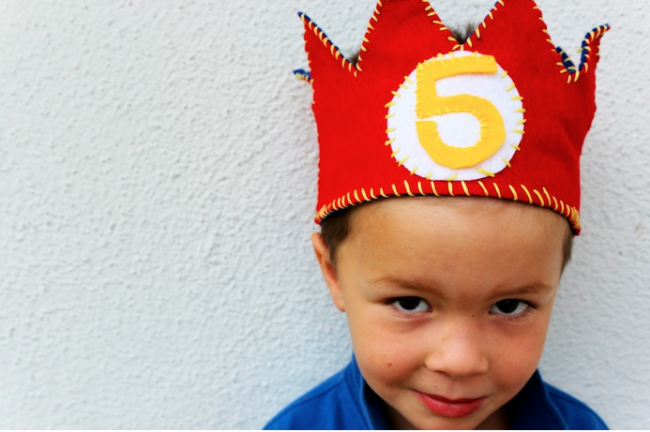 A bunch of folks leaving comments indicated that gifts for the classroom and for the students who spend the year in them.  So how about a felt crown for birthday kids?  And this isn't just for elementary school children–I taught every grade from 6th to seniors, and I'll tell you what: I have never met a high school kid who wouldn't be delighted to wear a birthday crown.  Maybe they'd do it with irony, but deep down, those kids are INTO IT.
STORE-BOUGHT (but still thoughtful)
Also appreciated, and easy to slip into any of the above gifts:
movie tickets and gift cards
a gift card to a local restaurant
a basket of school supplies for next year
a selection of pool or beach items, like sunscreen and a good novel