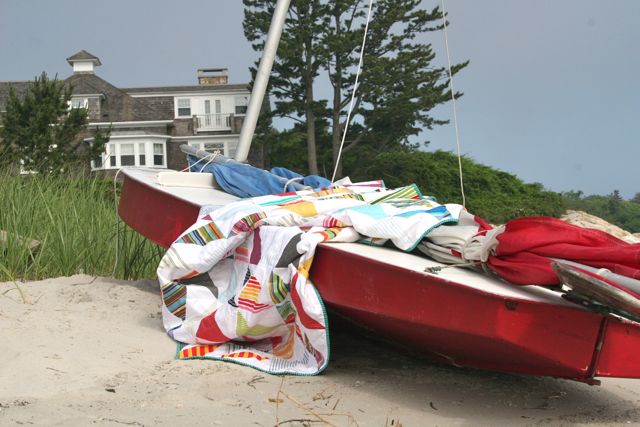 When I mentioned that this quilt was meant to be a gift, I didn't say it was for my sister–on the off chance that she reads my blog (I'm pretty sure she doesn't) and the surprise would be busted.  I'm the absolute WORST about gift-giving–not getting them, or planning them, but actually mailing them.  So as we were planning to make the trip to go visit my sister and her husband and their kids, I wanted to take with us all the gifts I've gotten them over the years that didn't actually get gifted (which is even more shameful because my sister is the best gift-giver ever).  I also wanted to take something special for this visit, a hostess gift on steroids, if you will–something to commemorate our first vacation together as adults, with our kids.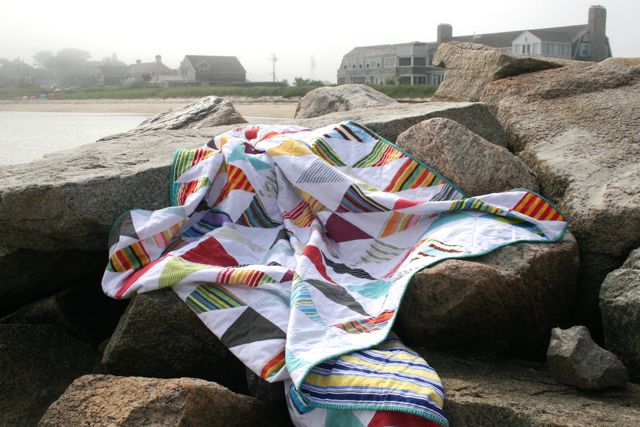 When my sister moved to New England after college in Florida, she embraced it WHOLE HOG.  She will never come back to the South.  And I love the South, and will never live in New England.  So I wanted to take her a quilt that would honor our shared beachy heritage while reflecting her chosen geographic home–and these half-square triangle stripes really seem to do that.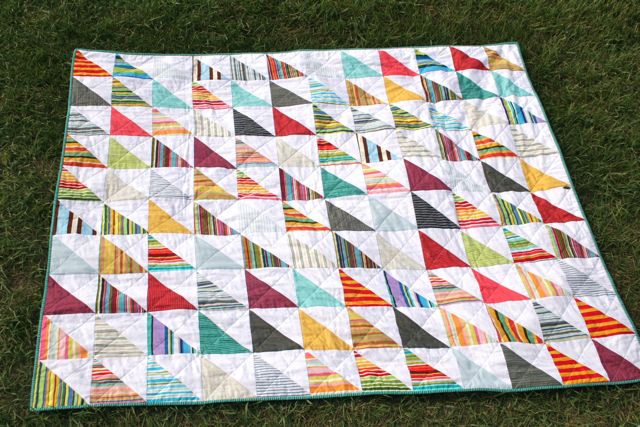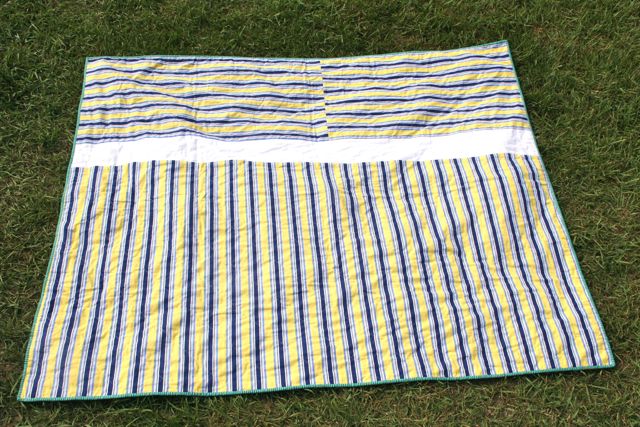 The backing is a pretty traditional, Waverly-inspired stripe, so I worked to offset some of the stripes when I pieced it.  I actually failed to measure this before gifting it, but I think it's around 65″ square.  Quilting is on the diagonal, very clean and simple, and perfectly suited to the patchwork design.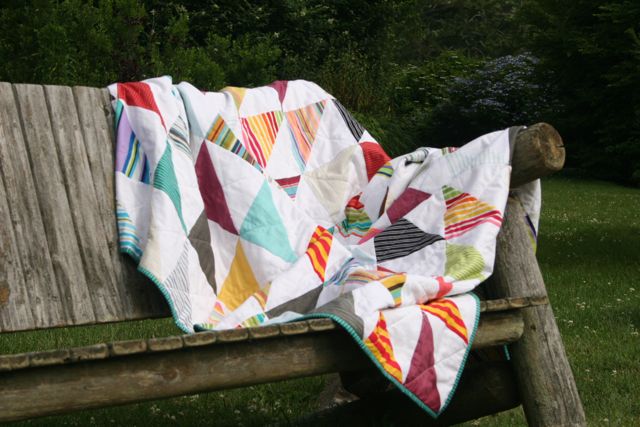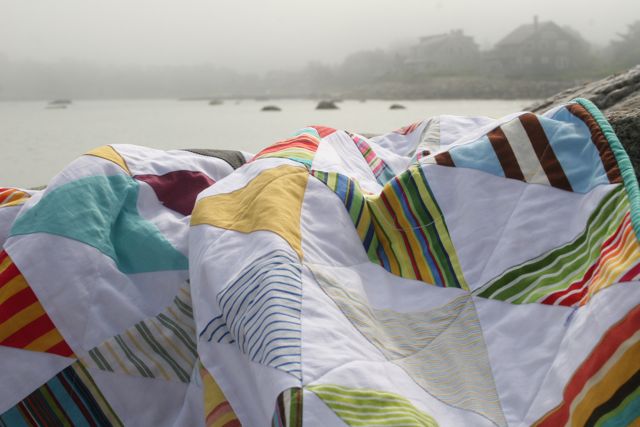 The open white space at the back was for personalizing the quilt with the kids–I'll add photos of that tomorrow, with some notes on how we got it done.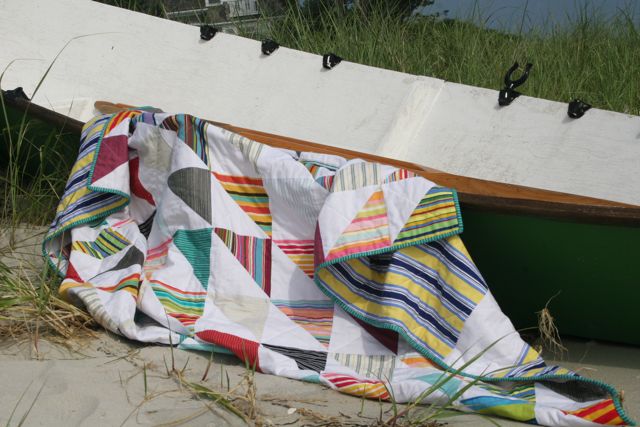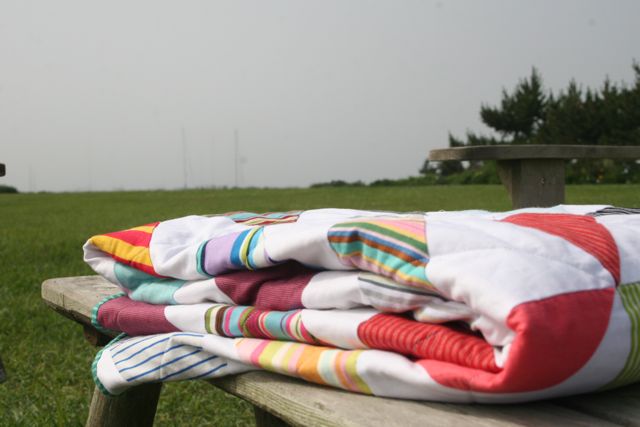 I'm not convinced my sister looooved this quilt–it's not strictly her style, although she and her husband did own a sloop of historic significance for a while, and were accomplished sailors.  I do think, though, that she loved the fact that I made it for her (despite that I had to finish hand-stitching the binding while I was there–I did move the week before our trip, after all).  And I loved the process of planning and executing a project with the sole intention of pleasing another person whom I value so highly.
Thanks for always being the perfect hostess, Sis!