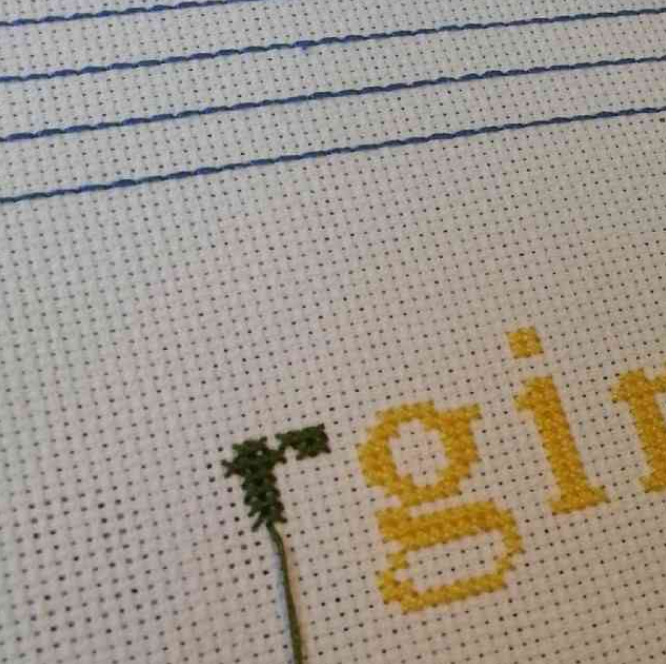 In an effort to get off on the right foot with my 2014 One Little Word, I'm stitching up a wall hanging for myself.  I'm working on mine today as my husband and I fly off–just the two of us, no kids–for a quick weekend trip.  All those miles we've been saving up?  Using those puppies for two plane tickets and a hotel in a warmer locale for two days, and starting our year off a little closer to one another.
While I'm flying, I'll be stitching!  If you're joining in on the One Little Word action and would like to stitch yourself a wall hanging or pillow or pin cushion to keep your word in front of your eyes this coming year, check out some of the resources below to build your skillz.
Welcome to 2014, y'all!  It's all happening.
Cross Stitch
I'll be cross stitching my wall hanging, which I suppose is a continuation of my 2013 obsession.  I'm using a combination of backstitch outlining and block letters filled in with counted cross stitch.  Should you want to do the same, build your letters using one of these alphabets: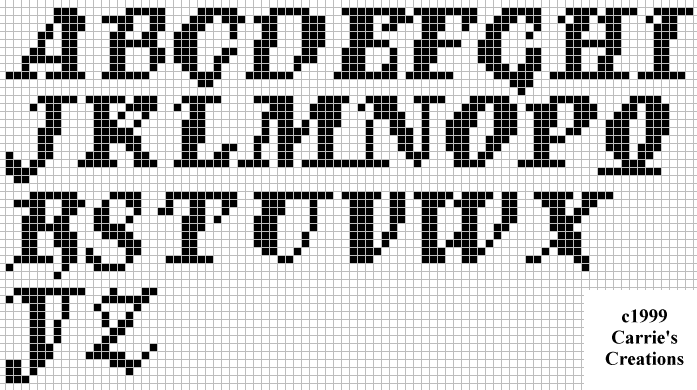 Crossstitch.about.com hosts over 40 different cross stitch alphabets, all free to download and print.  Combine letters from one or more alphabets to spell our your word in stitches.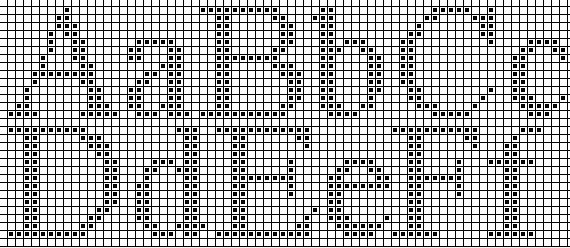 Yarntree.com has a wonderfully classic PDF printable Times New Roman cross stitch alphabet, which I'm using to build the body of the main letters for my OLW.  The smaller text, which will appear above and below the main word, will be in backstitch–I'm using a slightly modified version of this alphabet from New England Classic Stitch for those: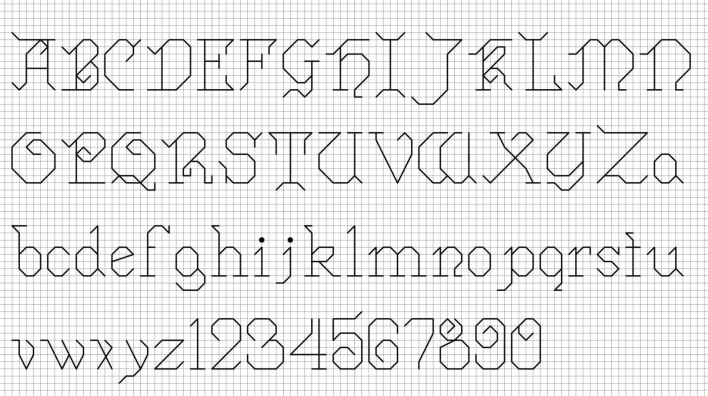 Embroidery
Maybe you'd rather not have an Aida cloth base for your wall hanging/pillow/whathaveyou, or maybe you don't love cross stitch the way I do (it's OK, we can still be friends).  Embroidery is always a good option.  DesignsInStitches has about a zillion free fonts, many of which can be used as-is or adapted–like this one, which could be cool with or without the stippling on the interior of the outline: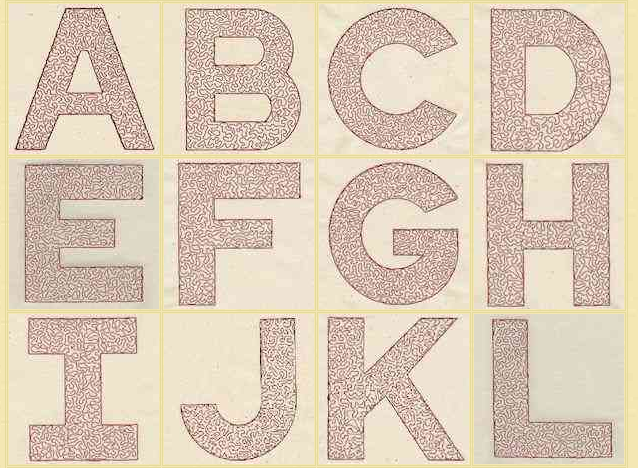 If some of those are too traditional for you, you can always try Sublime Stitching's alphabets, some of which are now available for instant download: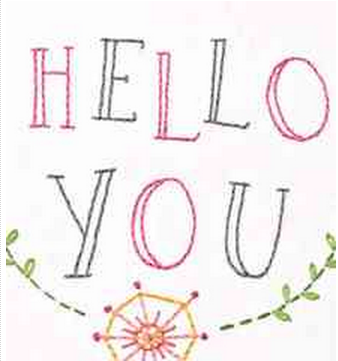 Patchwork
You might just not be an embroidery floss kinda person, which is cool.  Or maybe you want something more substantial to showcase your word–a lap quilt, a mini-quilt wall hanging, or a full bed-sized quilt.  You can totally patchwork these letters, y'all.  It's awesome.
I like the Refrigerator Magnets alphabet Elizabeth Hartman released earlier this year a lot for this project; it has the added benefit of providing you with three sizes of lettering, so you can adjust your text to fit the size of the final project: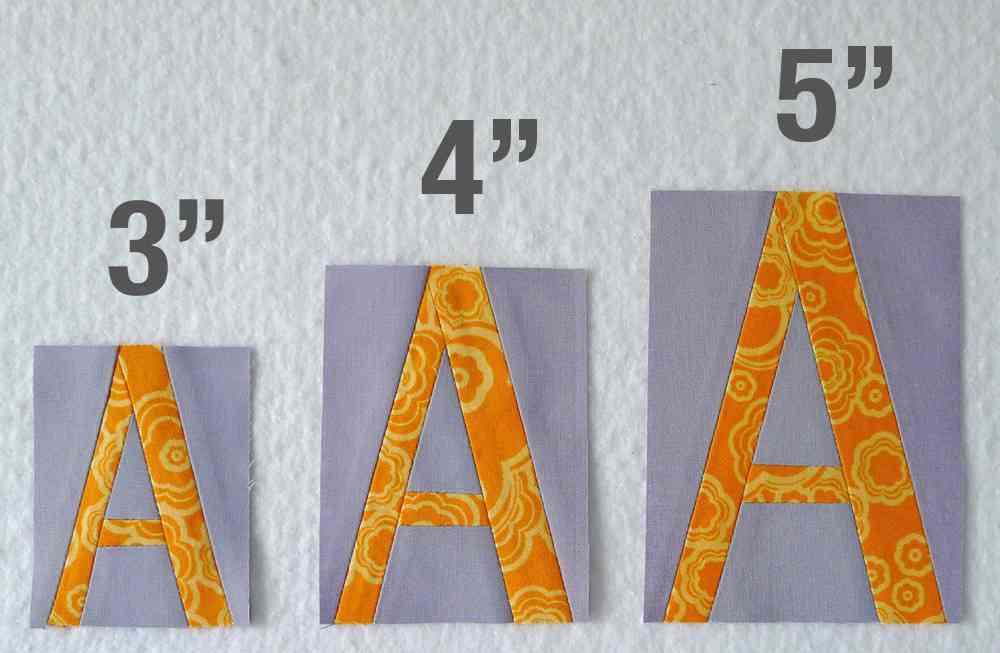 American Quilting magazine also has a free downloadable alphabet that would work for this project–these come only in a single size: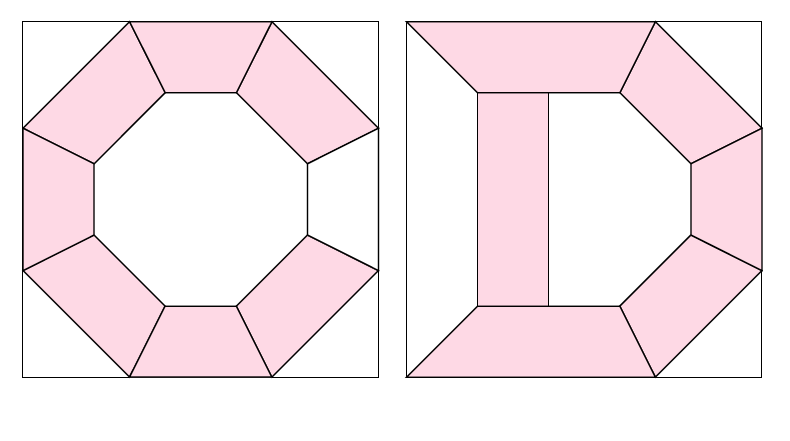 I'll share progress on mine as I go along, plus some cross stitching tips–I've already been forced to take out one letter because I wasn't satisfied with the spacing, and I'm now in the process of swapping floss colors on another section to get better contrast and make it really POP on the wall.  Good thing we've got this flight ahead of us–and that I'm in no rush.  Two days into the New Year and I'm already rocking out on the margin, y'all.
How about you?  Did you choose a word for this year?  What is it, and what are you doing to keep it in the front of your mind here in these first few days of the year?