Don't forget, y'all: Ellen Baker of The Long Thread is teaching her Pintuck Clutch workshop from her new book, 1-2-3 Sew tomorrow at 4 pm at Whipstitch in Atlanta!  See all the details at the bottom of this post, and get ready to rock it out.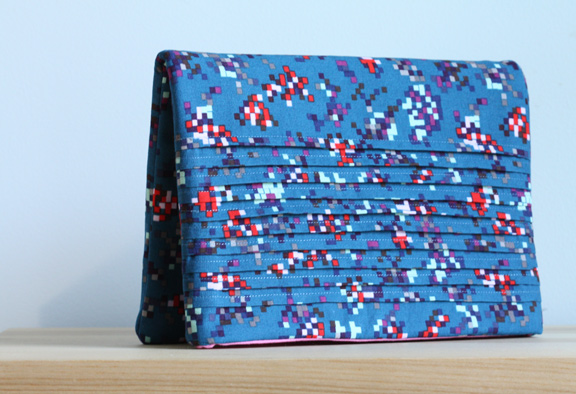 See how super cute it is?  Love, love it.  And it's just the right size.  I walked all over the shop last night with it under my arm, testing out the feel–it is the exact right size for the essentials and a little more (the mom in me noticed it would hold a diaper and wipes very discreetly, but with class!), and is a breeze to make.  All materials are included, and with the designer herself teaching, you're sure to be successful!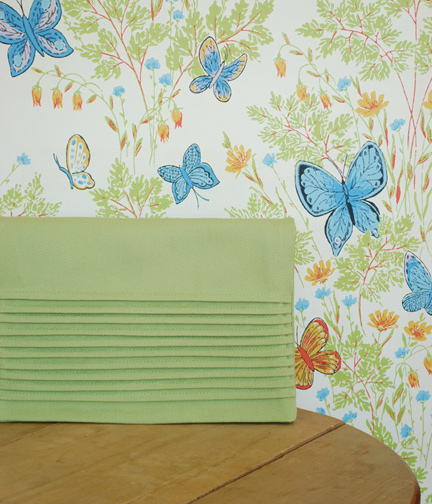 I'm also delighted to announce that I'll be a Summer Camp Counselor again this year, for 1001 Peeps Summer Camp with Lizzy House!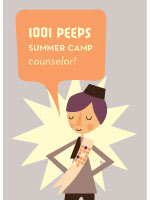 I loved doing Castle Peeps camp last year (see my Castle Peeps Travel Play Set for photos), and am already dreaming up something delicious.  Am thinking it will do double-duty: summer camp AND a wonderful distraction for the kids while move to our new house.  Kindof like a travel toy, but with BANG.  I'll be posting my lesson on Aug 19, but you can follow along with all the campers here:
une 24: Alexia Abegg.
July 1: Lemon Cadet
July 8: The Fat Quarterly!
July 15: Quilt Asylum.
July 22:  MrsMcPorkchop
July 29: Flax and Twine
August 5: Heather alamode
August 12:  Make Something
August 19: Whipstitch
August 26: Happy Zombie
Looking forward to seeing you then, and seeing you THIS SATURDAY for Ellen's workshop!  Again:
Pintuck Clutch workshop with Ellen Baker of The Long Thread
$55 fee includes all materials
4-5:30 pm Sat June 18, with book signing following (light refreshments served)
To register, call the shop: 404-897-1114 and we'll lead you through it.  Woot!