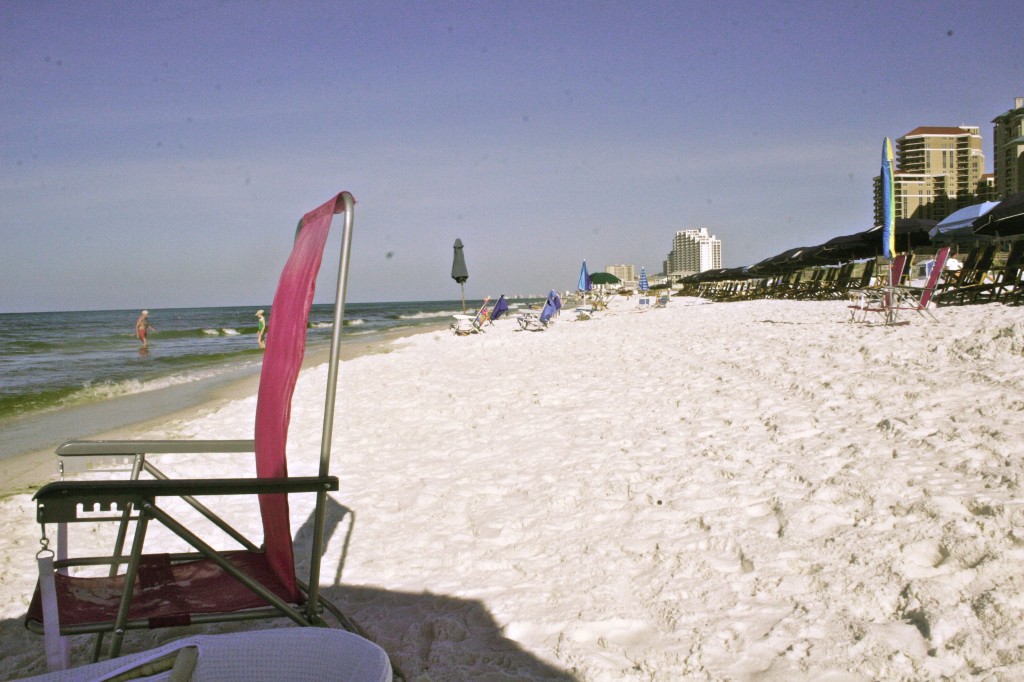 We're away at the beach this weekend, and it's GLORIOUS.  I brought some embroidery to do in the car, and some English paper piecing to do in the evenings while the babies are asleep and my after-sun lotion works its magic.  Slow work, sewing that takes so long, the process is as important as the product.  I love the downtime–no TV, no phone, just our family, all together and getting obnoxious amounts of fresh air.  With three new babies in four years, this is the first trip we've taken to the beach in quite some time, and I am really, really excited.  During the day, all that hand work gets left inside as we enjoy the sun and the sand and each other.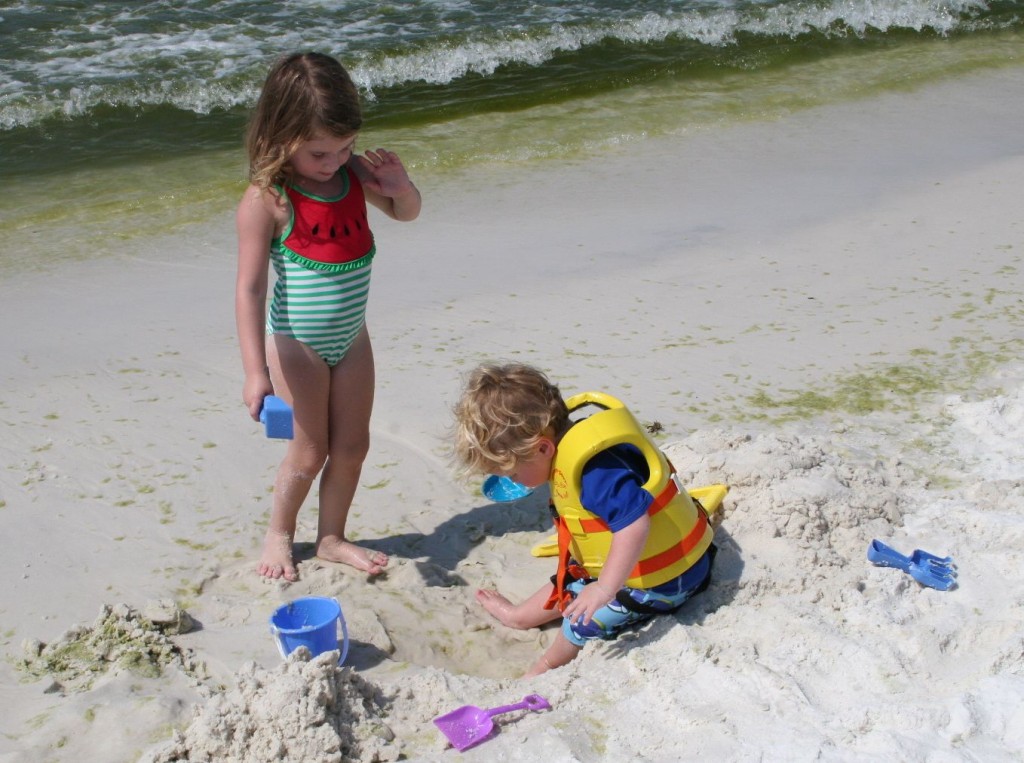 The long drive is a great chance to get back in touch with my husband, to meet one another in conversation when we're feeling relaxed and less pressured by work.  Sitting still, we let our words wander and we meander back closer to one another.  Having my fingers busy while we talk and the trees whiz past, I can feel stress float away from me.  Mile by mile, I can feel myself stitching a memory.
I've been keeping him updated on the Sewing Buddy Project–he's totally into it, by the way.  He's curious to hear how many people have signed up, and if there are some men as well as women, and what countries they're all from.  We talked as we drove about how Buddies are going to work–how do you sew together if you never see one another?  I thought it was a fair question, and made me re-evaluate some of the ideas I'd had about how a sewing pen pal could look.
So today, some ideas for how to sew with your Sewing Buddy.  All of these are suggestions that can be done at a distance, most of them require very little or no sewing experience, and very few are at all time consuming. They're ideas for ways to get on track with your own sewing goals, ways to share projects and split work with your Buddy, and new projects that you two can take on together.  Take pictures and write, y'all–I am so excited to see what turns up at the other end, and my husband is anxiously waiting for news.
Things to Do with Your Sewing Buddy
Make a list of your own sewing priorities. Trade lists with your Buddy and put each others list in order based on which should be done first.  This allows each of you to detail what you'd like to accomplish, but allows someone with a little more objectivity to help you order your work.
Set deadlines for one another and check each others "homework" when the deadline arrives.  Keeps you on task and accountable!
Start your own Flickr pool just for the two of you to post images of your works in progress as you go.  This gives you some instant gratification as you work so you won't get bogged down by the feeling that you "haven't done anything yet."
Email one another a weekly pep talk, but don't send them to one another on the same day–maybe one of you peps on Monday, and the other on Thursday.  Seems like most of the time the compliments we pass on to others are for things we'd like to have said about ourselves, so giving each other a little positive encouragement works for them

and

for us!
Make a joint list of goals that both of you would like to achieve, and work through it one goal at a time, together.  This way, any snags you hit you'll have someone in the same boat right there to support you.
Decide on prizes to give one another when you each complete a particular task or project, or when you master a new skill.  Can be something small, like sending a gift of fabric, or something larger, like sewing your Buddy something they wouldn't sew for themselves.
Split a complicated project into stages and mail it back and forth, so that you each take turns on different phases of the construction.  Maybe one of you is really great at cutting out, but hates the stitching, and the other feels the opposite.  Or maybe one of you loves to embroider and hand quilt, and the other loves to do patchwork–why not make TWO embroidered quilts, with each of you contributing the skills you have to the project?
Choose a skill that each of you really wants to master and work on the same project at the same time to perfect that skill.  You can share research and tips and discoveries as you go!
Make a list of skills you've mastered and skills you want to master, and trade lists.  Odds are, at least one skill you want to master appears on your Buddy's list, and vice versa.  Agree to a "skills exchange" and teach one another!
Start a two-author blog a la Mason-Dixon Knitting and keep one another updated on your progress.  This keeps you from falling into the trap of believing you only have something to share when a project is completed, instead of recognizing that it's the journey that helps us to grow.
Use a universal Wish List function to "shop" together virtually for fabric & supplies.
Choose a sewing charity and complete a project together for those in need.
Sew for your Buddy's family to give her the time to work on projects for herself, then let her return the favor down the road.  Like paying it forward with your needle!
Have suggestions to add?  I'd LOVE to hear about them in the comments, and add them to this list!  (Additional ideas will naturally be credited to you!)