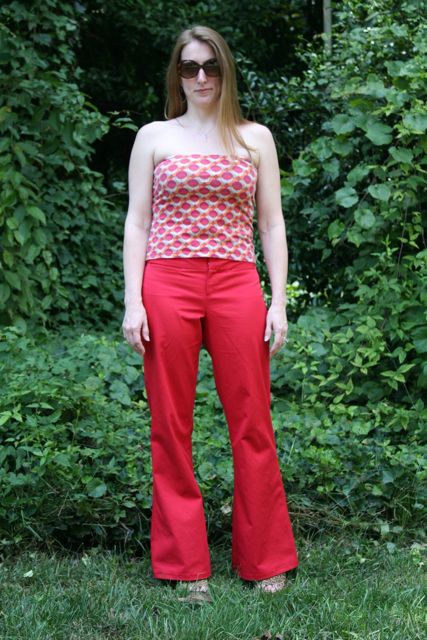 I love, love, love my new paaaaants!!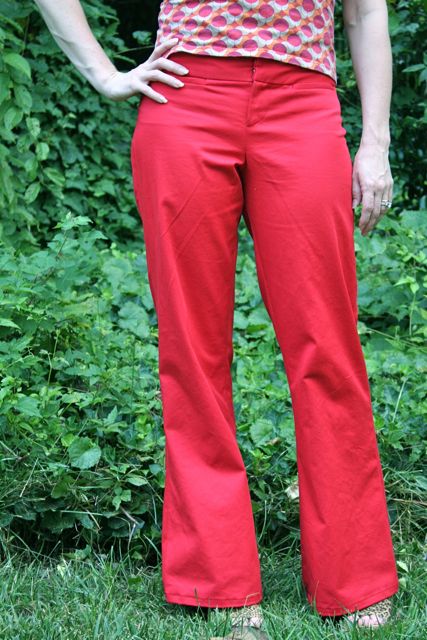 These turned out even better than I expected.  I love the fit, I love the details, I love the length, I love them.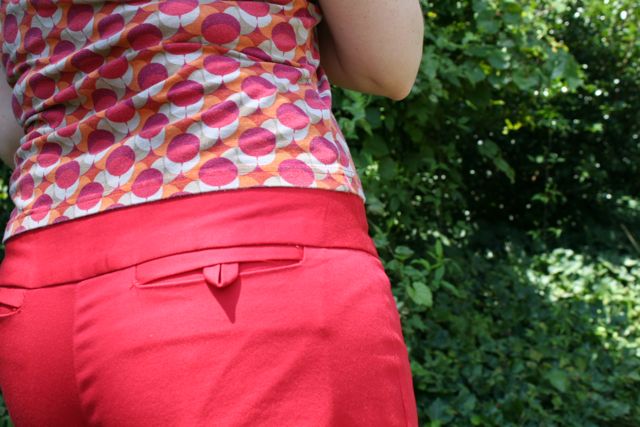 The color ROCKS, and it's just the right weight–it's a really great organic twill, and now I want it in every single color they manufacture.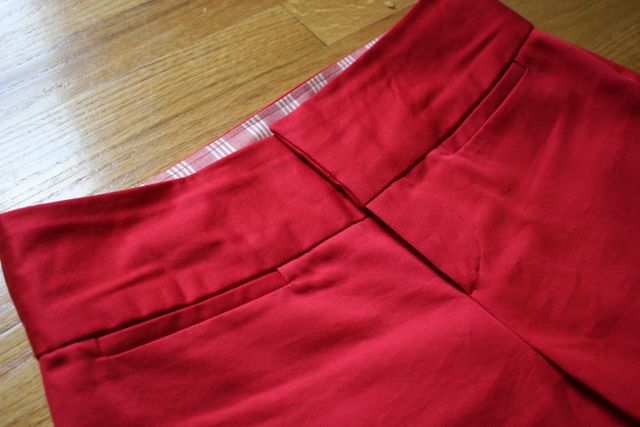 The welt pockets are dreamy, and the pocket bags are all made from Ambience lining, which is so luxurious.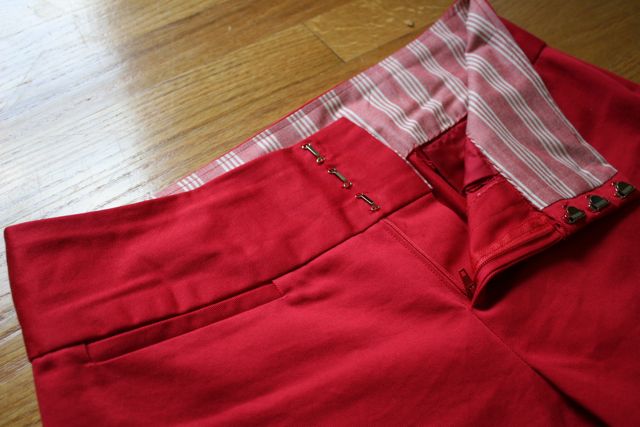 The waistband facing is of a French General fat quarter I had from ages ago, in one of those great Moda silky weaves that feel so nice.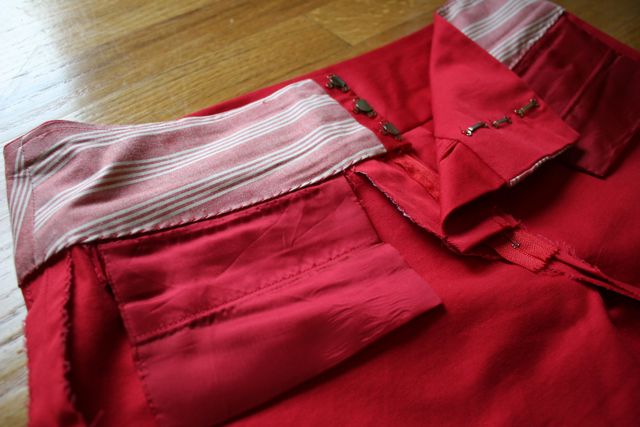 This is the Vogue 1051 pattern I'm using next week at the Martha Pullen School of Art Fashion in Hunstville, and in my Sewing Pants e-course in August, and it went together so smoothly!  I cut a straight size 12 and made some small adjustments to the shape of the waistband to better suit my banana waist.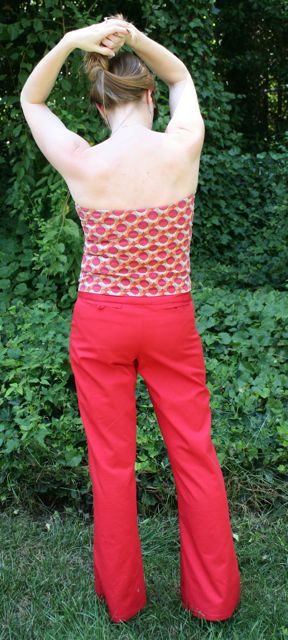 I also decreased the flare on the pants legs very slightly, to make it less dramatic–I want these to be my all-the-time pants this fall, and I needed something a little but more everyday than the way the legs were originally drafted.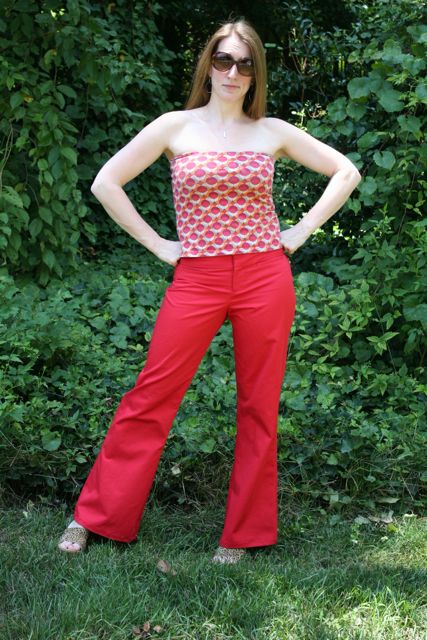 I made another pair as shorts, as a wearable muslin, to make sure I had the fit right before cutting into this twill, and I'm planning a khaki pair with red welts, because I can, and a cropped pair in navy linen.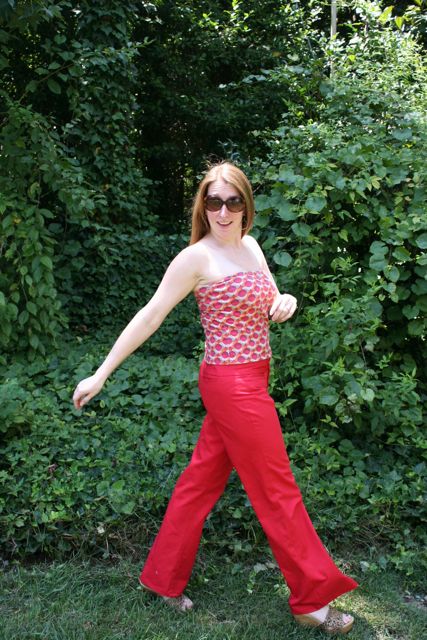 Did I mention I love, love, love these pants??  I feel like a superstar, rockin' it out in Holly-the-wood.  I love these pants!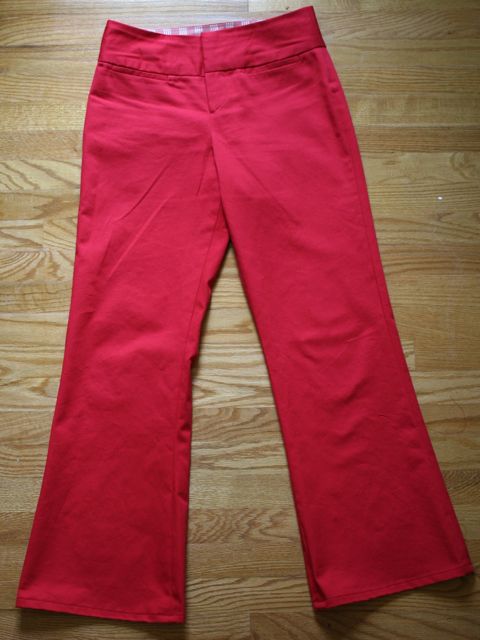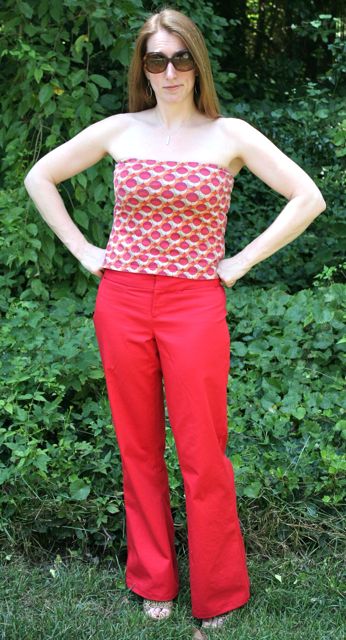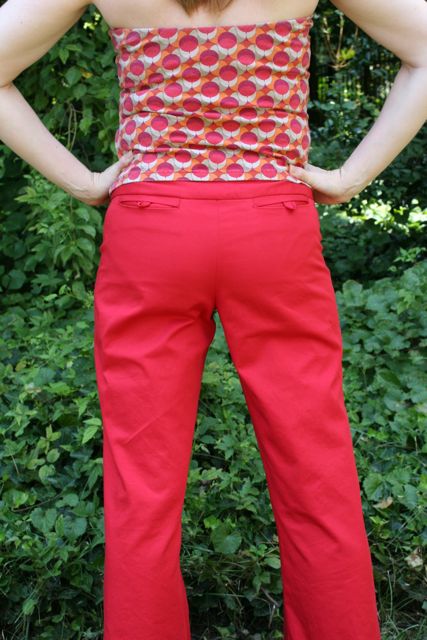 My poor eldest, forced to take these photos.  She said, "They're good.  I mean, mostly.  Some of them are pretty silly.  I mean, most of them are silly, but there are some good ones." Bless her.