I have been absent lately, busily humming away on three different major projects that are getting ready to come to fruit, and I'm just about to poke my head out and share them all with you (I really think, sincerely, that you'll be delighted when you see what I've been working on, and it's all about to land at the same-ish time–woot!).
Right this minute, though, I'm focusing on and really loving my two garment e-courses, which I'm teaching concurrently this year: Fall Wardrobe and Sewing Pants.  So far, I am delighted–beyond delighted–with the students and their questions and how excited everyone is to conquer clothing and really make some beautiful garments for themselves!  I think I have spent so much time over the past three years sewing for others and sewing for outside projects that I had almost forgotten the sheer joy of sewing something for ME.  Lately, I've been reaching to grab that back, and I am so, so tickled to be finding it in these online classes.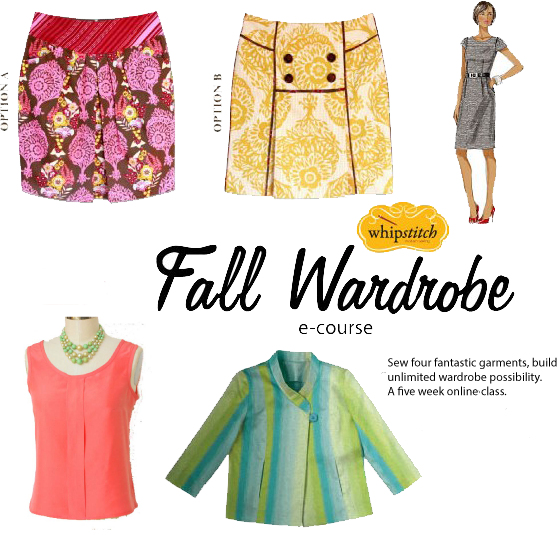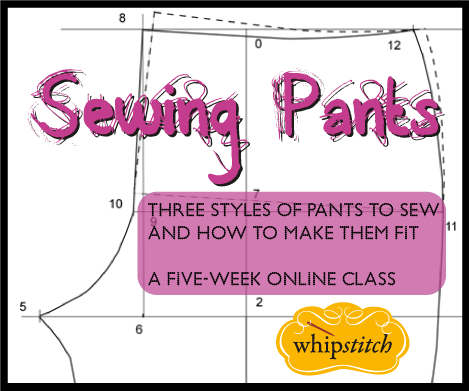 I still have a small handful of spots left in each class, and I would love to have you join us!  Take the Fall Wardrobe class and make four garments: a top, a skirt, a dress and a jacket; or take the Sewing Pants class and master three styles of pants (drawstring, fitted side zip, and fly-front) while answering questions about fit.  There is still plenty of time to jump in with the group and get going! Click through to learn more and register, and I'll be back to reveal some of the things I've been cooking in the wings!