We're still unpacking from our move, and then re-packing for our family vacation (an unfortunate fluke of scheduling that they fell right on top of one another, but one does not look a home sale or a vacation in the mouth, as it were), so I've lined up some guest posts based on my vintage quilt from a few weeks back. Today, Jennifer of Ellison Lane Quilts shares her postage stamp quilt.  Makes me feel motivated to unpack the one I started a while back and get it finished!
Until I began sewing my own quilts, this was my go-to quilt.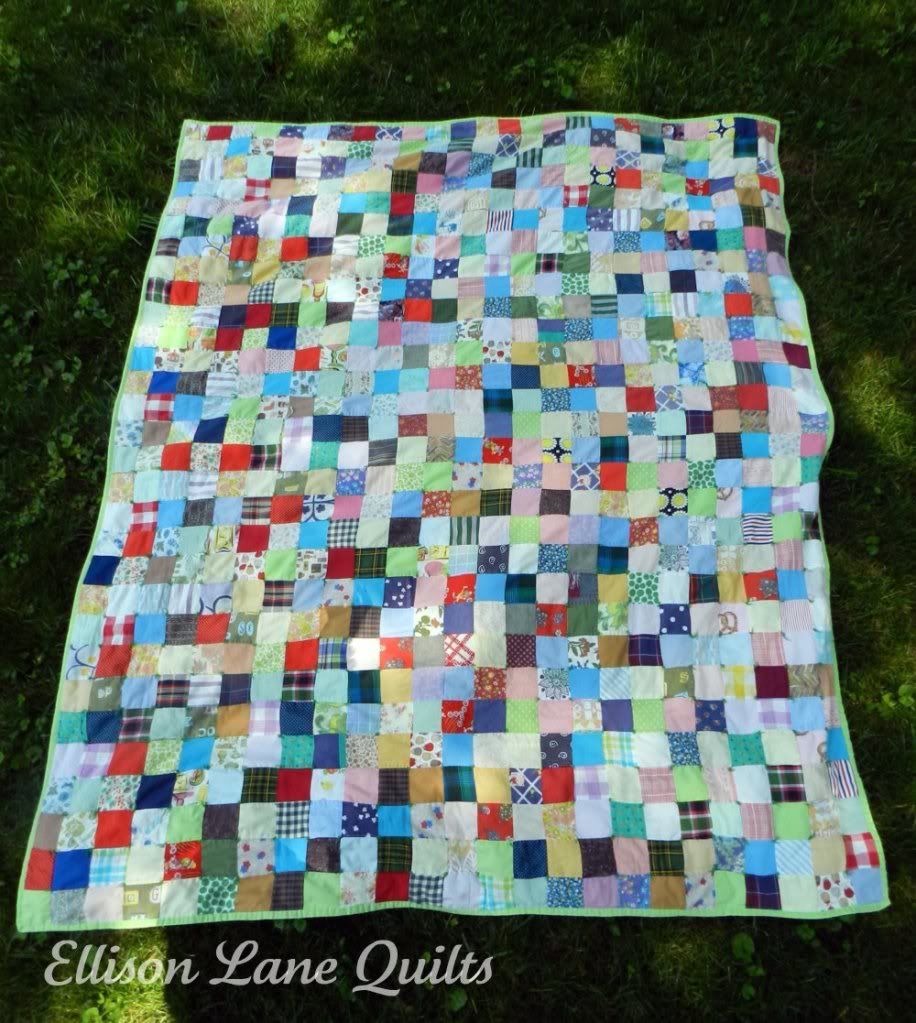 When I was sick, cold, sad, or happy, this quilt fit the bill.
As a little girl, this quilt stayed on the end of my bed at my grandparent's house and always kept me cozy. Around college, I decided it needed to come live with me, and I confiscated borrowed it from my grandmother's mountain house. Thanks Buh!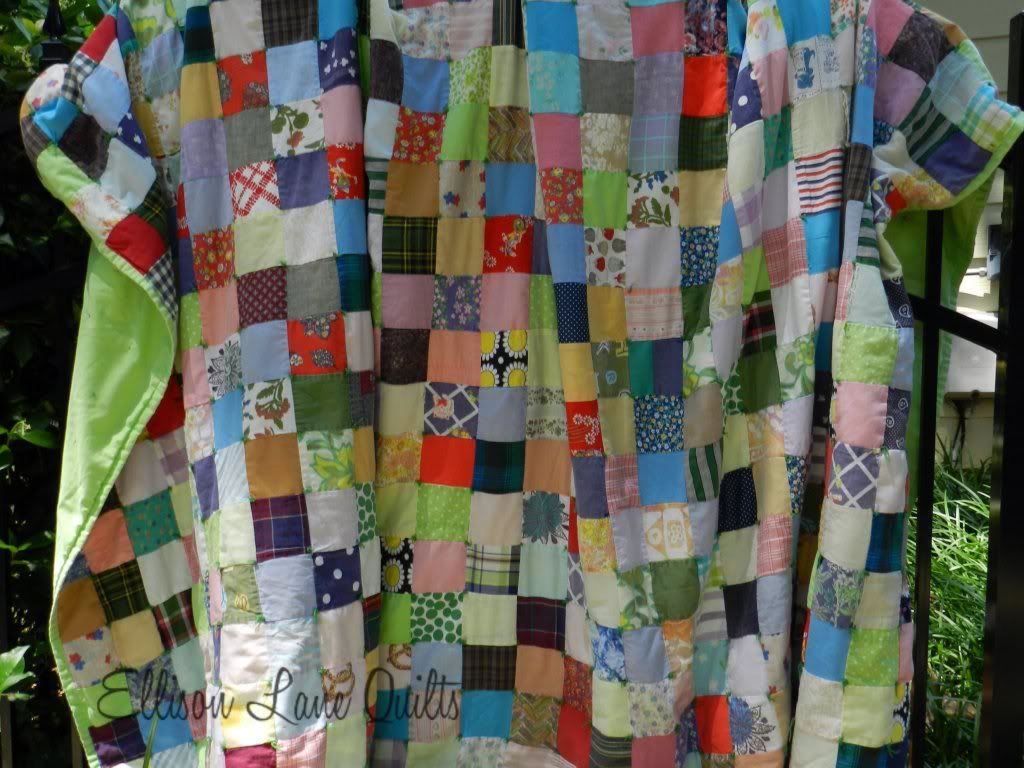 Now, my grandmother (Buh) can't recall where the quilt came from and sadly, it has no label. (This quilt has been my motivation for adding labels to my own quilts.)
And until I started quilting, I never paid any attention to the fabrics in this quilt. In fact, I thought it was kinda ugly and for all the reasons that I loved it, the fabrics were never top of the list.
But now, being obsessed with fabrics, I see them with fresh eyes and love its funkiness. There are some really fun prints like pretzels, puppies and lemonade: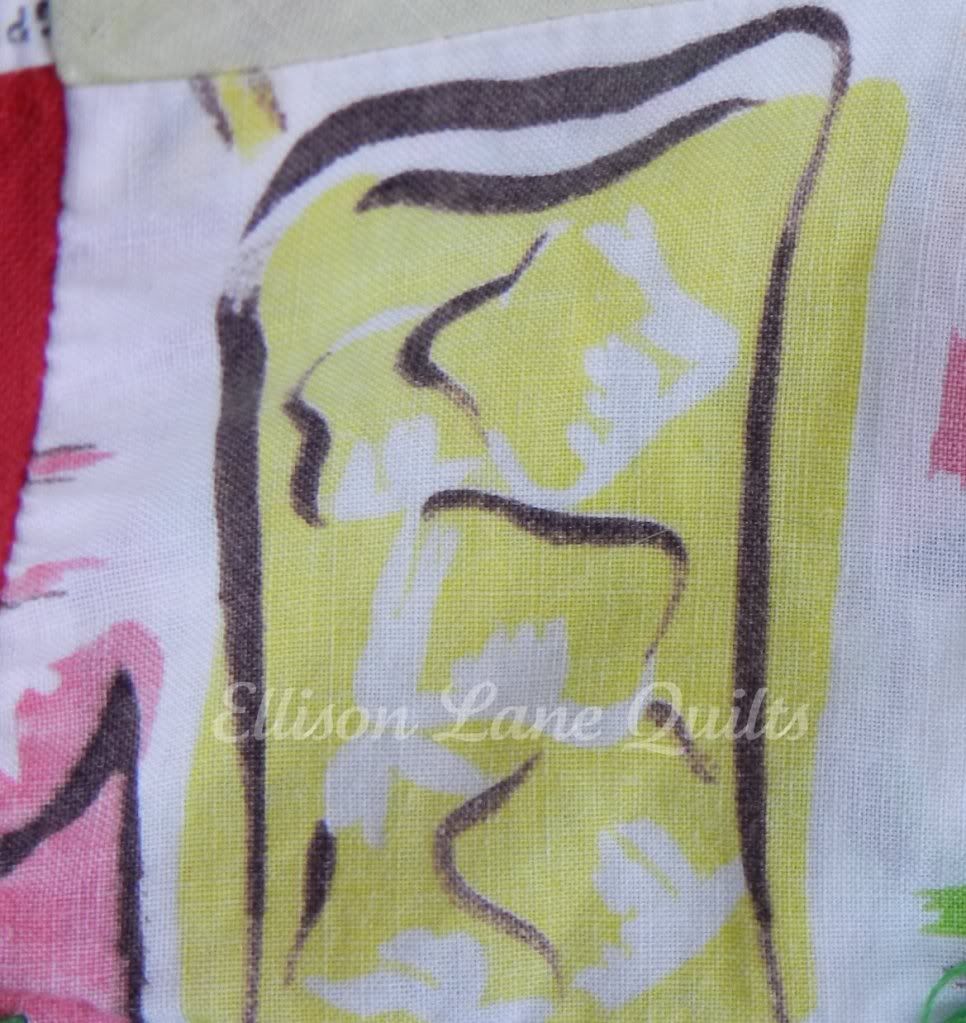 great green dots: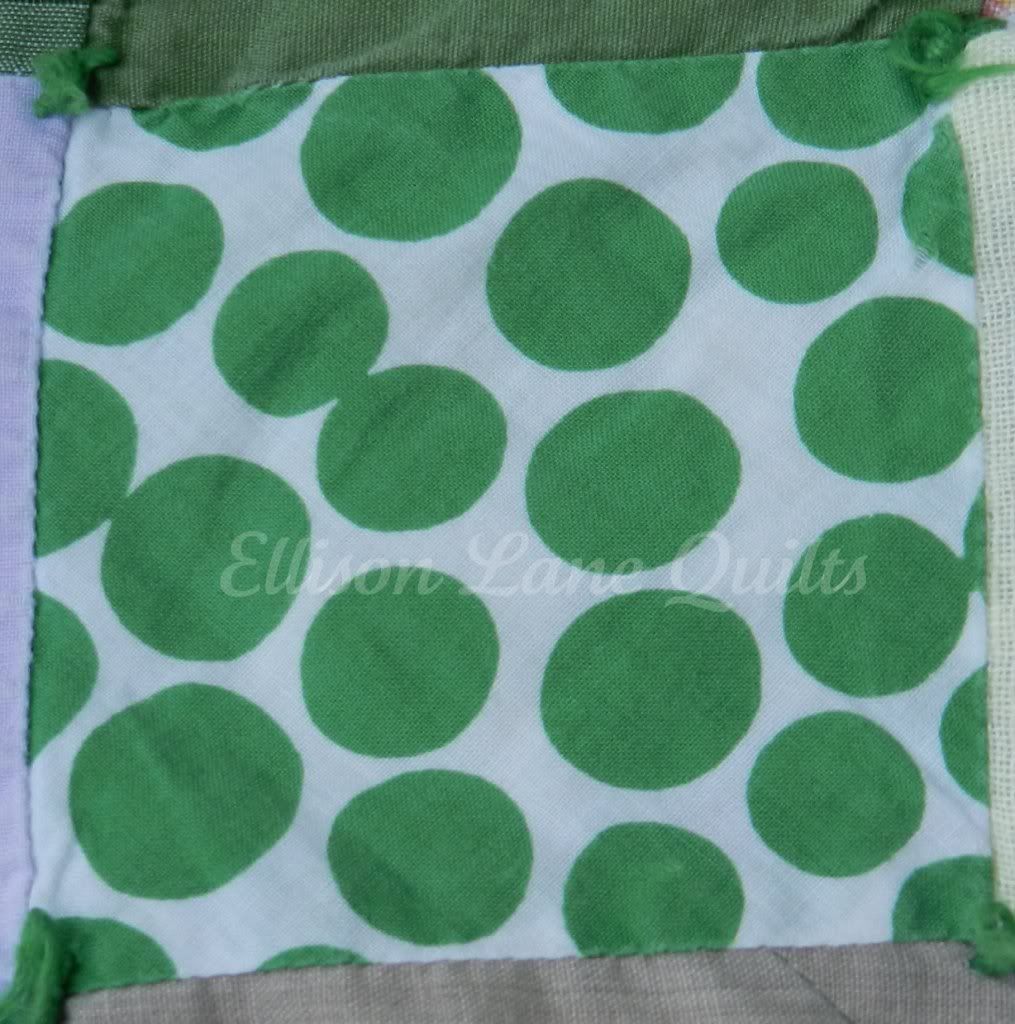 and I would LOVE to have a yard of this retro floral: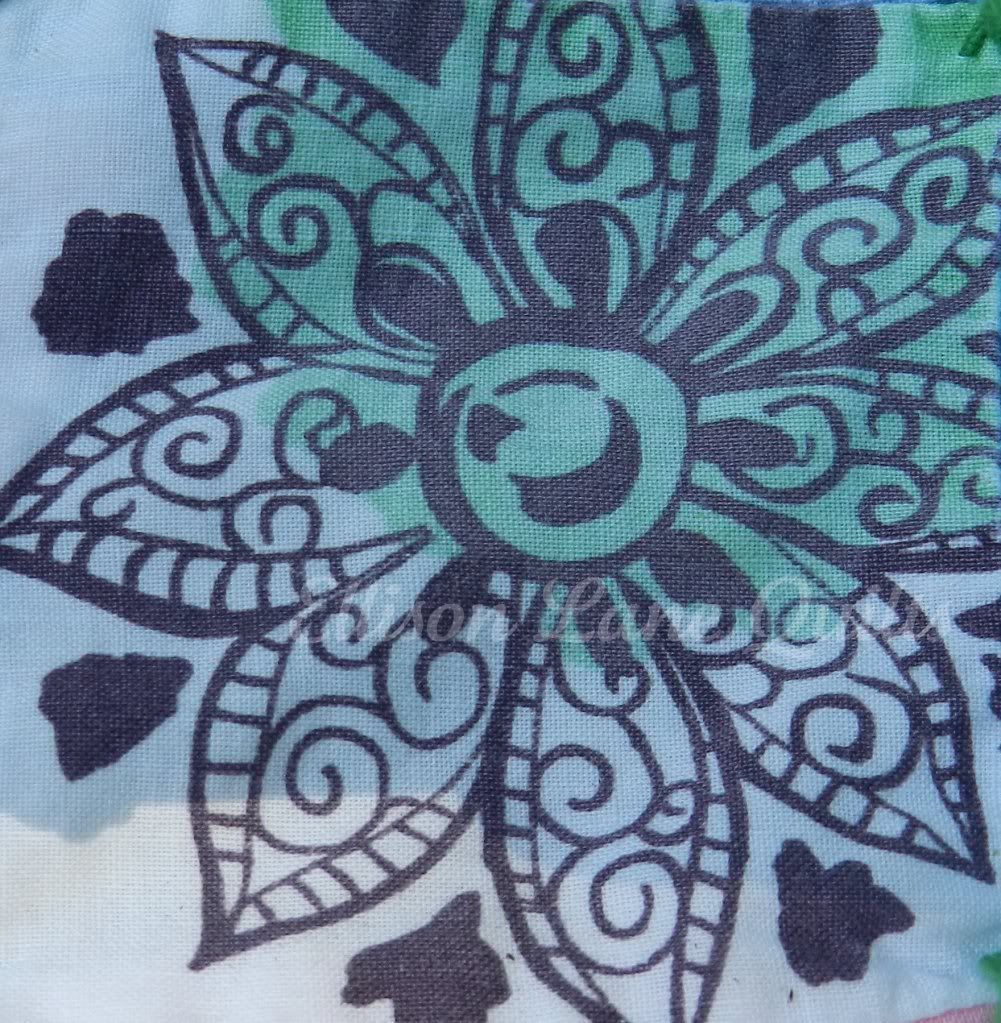 The fabrics are all so random and oriented in no regard to each other, and it's been so well loved that it's coming apart at the seams.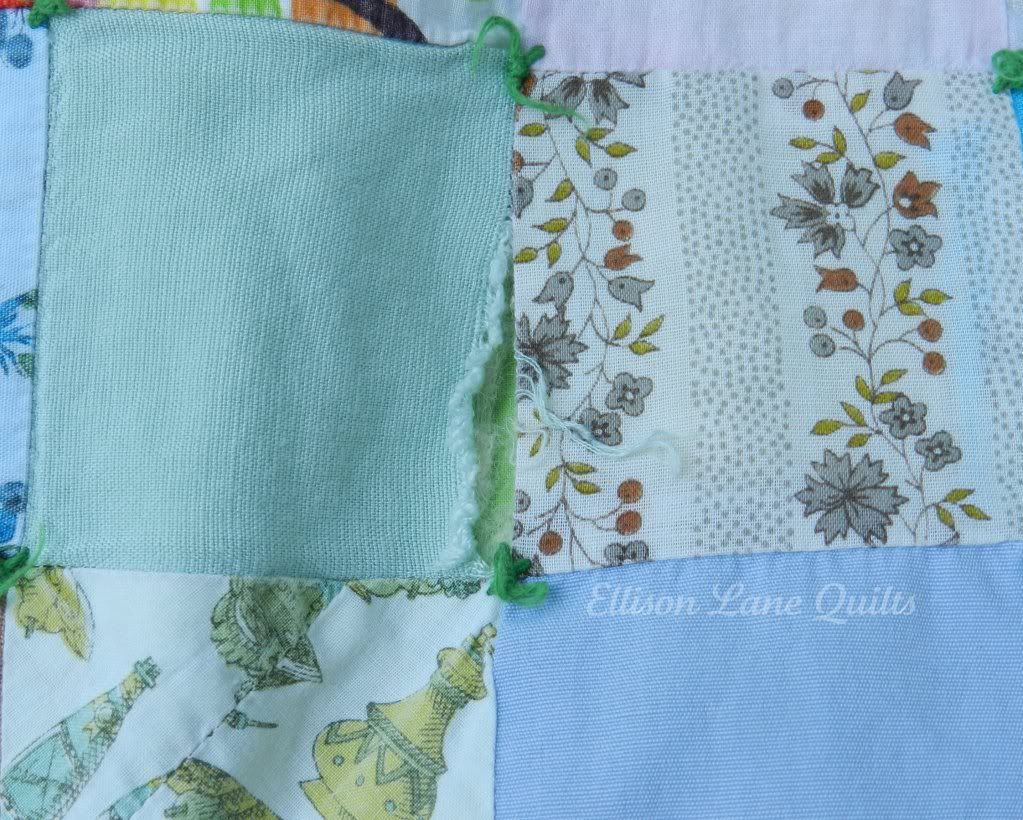 Now that I am a quilter, I am so curious as to how this patchwork quilt came about and surely wish I knew the stories behind those pieces. It's such a hodge-podge.
This quilt is big, twin size, and super soft – perfect for a picnic or a fort or snuggling on the couch.
It's inspired me to make a big patchwork quilt of my own, and I'm planning to use some fabrics from my Rainbow Fabric Swap as well as some charms cut from special clothing of my children.
I want mine to be as well loved as this one with its own story to tell.