Literally.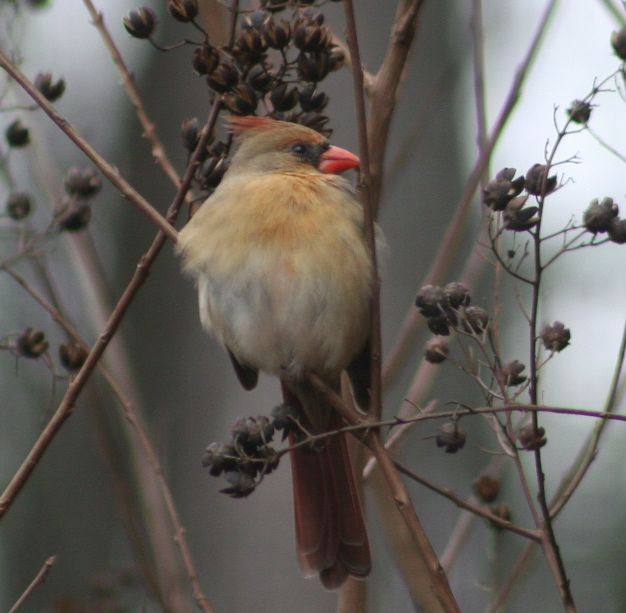 Found this little fella outside the bathroom window the other morning as flurries were circling overhead.  Tried desperately to snap a shot of him with a single flake scooting past, but never did–only ended up with a zillion pictures that look more or less like this: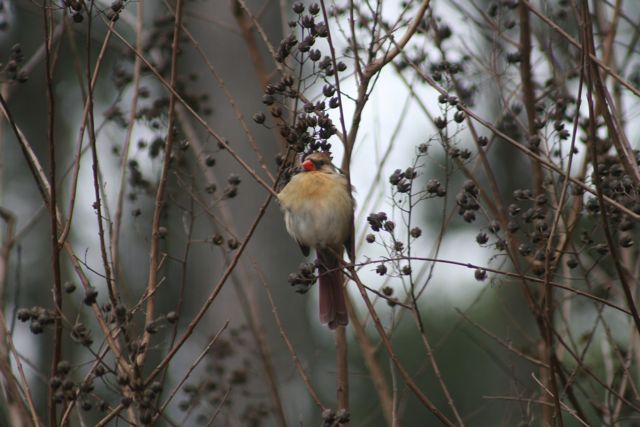 Except then I wanted to play with my special effects button, and now you have to look at some more of them.  Here ya go.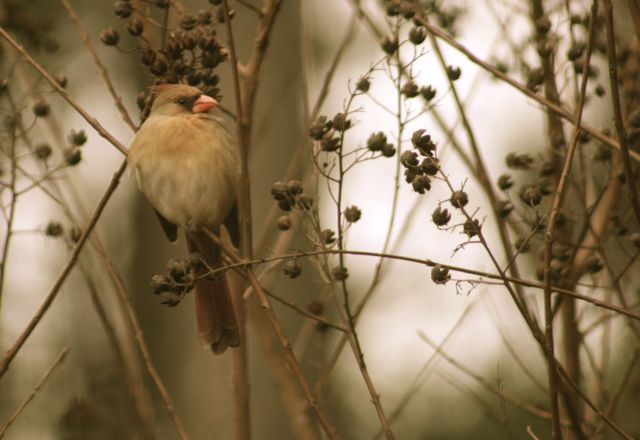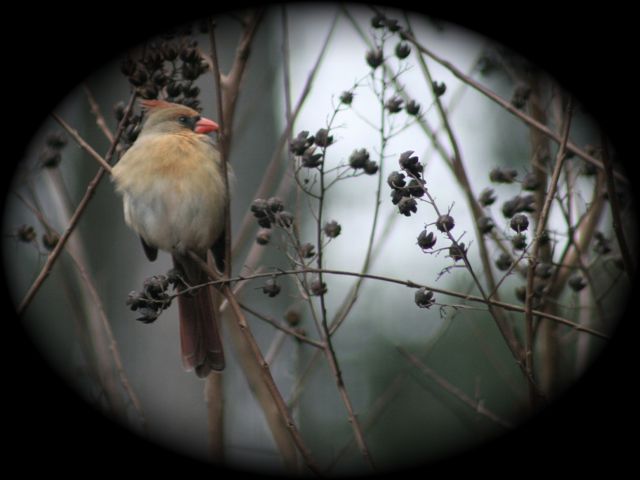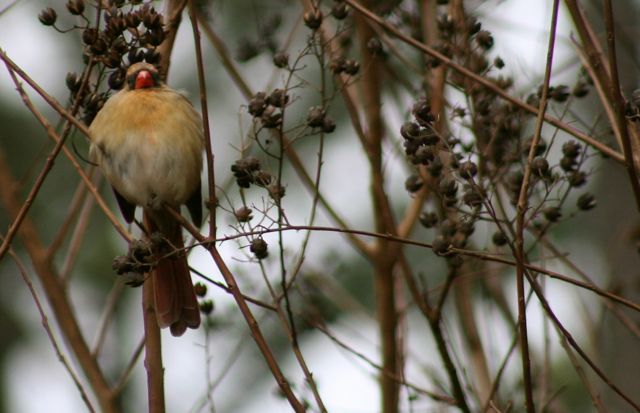 He's pretty cute, so that makes up for it.
Meanwhile, I've been moving in furniture that has been handed down to me (thanks, Mom!) and fits my home perfectly, prepping to open up the Sewing Buddy 2012 sign-ups, and doing some editing work on the new book.  Kitchen?  Languishing a bit, but I'm hoping we can at least get some drawers in this week–I'll let you know how it goes.
Oh!  And I still have spaces in the Essential Sewing e-course starting Monday!