It's finished!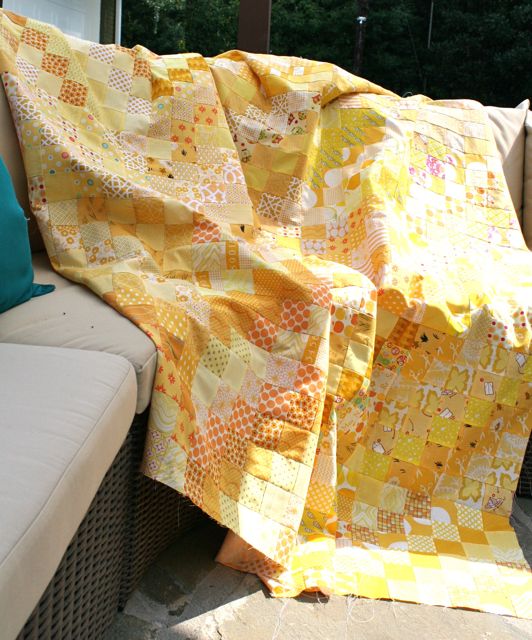 I think the idea to make an all-yellow quilt took root about three years ago, and at last my quilt top is complete.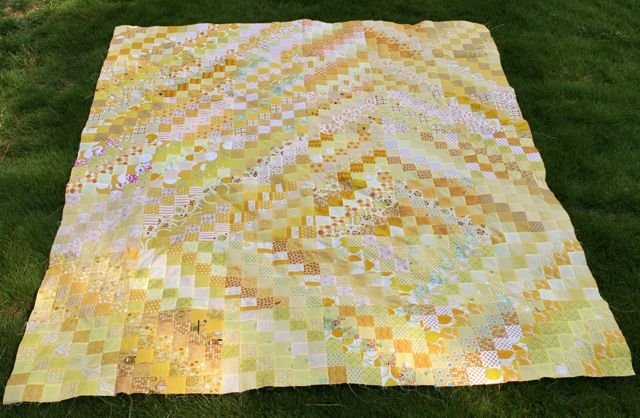 It's twin-sized, measuring 6 blocks by 7, or roughly 72″ x 84″ or so.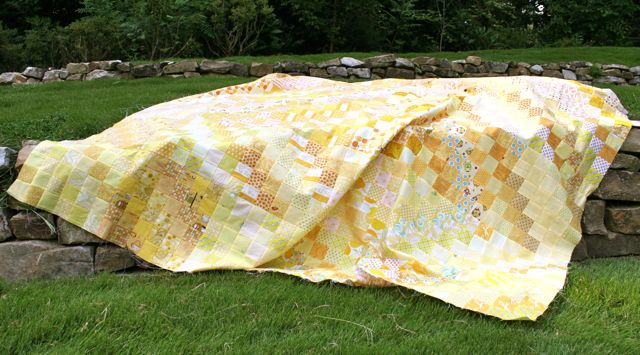 I chose to use a "barn raising" setting on this one, with a God's Eye effect of concentric diamonds working their way out from the lower right corner of the quilt.  I looooove it.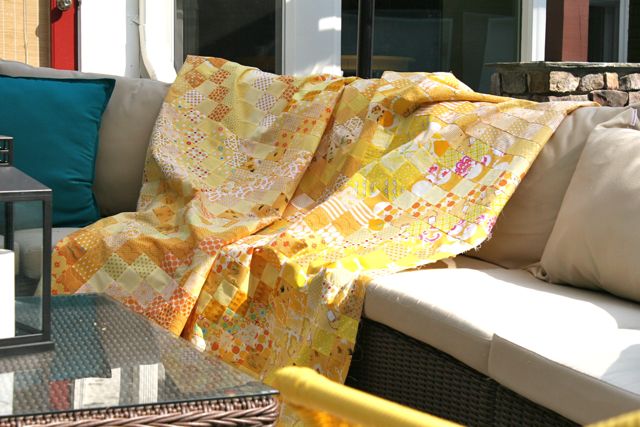 We have these awesome bright yellow chairs on the patio, and this quilt was always intended to be our "summer evening on the deck" quilt.  Works perfectly!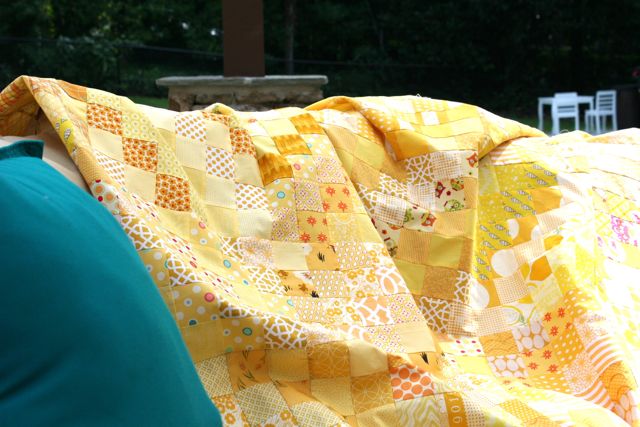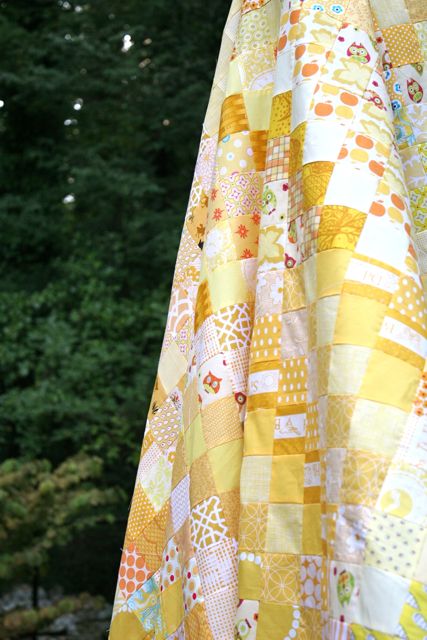 Planning straight line quilting, but first: gotta run! Pool date with the kids.  Labor Day is nearly here and our swimming hours are numbered!