I am currently writing a series over at Sew, Mama, Sew about teaching sewing and craft.  We're calling it the Be a Better Craft Teacher series, and I'm drilling down on how to develop, plan and build a craft class from the ground up.  Have you seen it?  The new installment is up today: Know Your Student.
See all three parts so far, and come back to Sew, Mama, Sew every Tuesday for the next installment: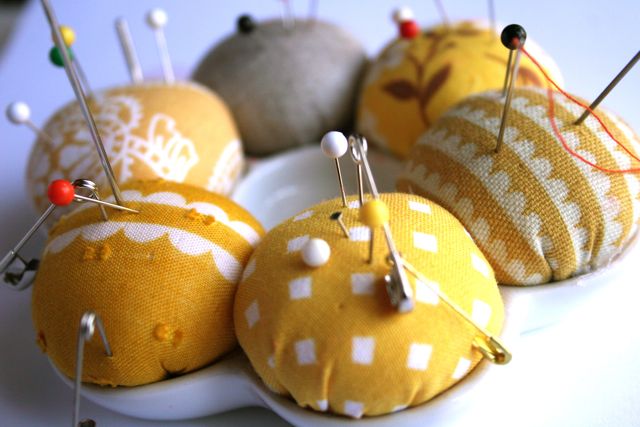 There are also NEW entries up in the Video Sewing Glossary!  I'm growing a collection of short videos designed to define common (and not so common) sewing terms, and demonstrate how they work in the real world.  See me make continuous bias tape, demonstrate the correct way to use shears or a rotary cutter, or properly press a quilt block!  It's all free and it's all being updated and expanded every week through the end of the year. Have a suggestion for a term you'd like to see me include in the glossary?  Leave a note in the comments!  And then keep an eye out in October–I'm brewing up a fun Glossary Contest to share with all of you.