I have a whole mess of different bee projects going on right now, which is fun, because it means I get to dabble in some different styles of quilt block without having to really commit to any of them–almost like auditioning blocks for future projects.  At least, that's how it ought to work.  In reality, it means I'm just adding every single block I do to plans for a future quilt, because they're all seriously awesome.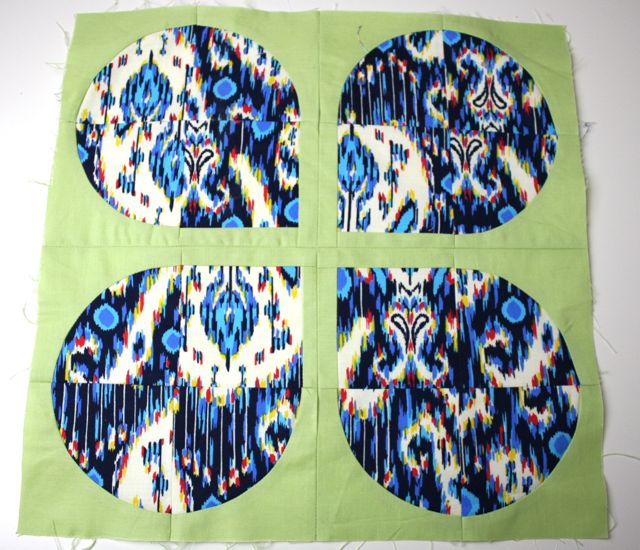 I recently asked my local Atlanta bee babes to make me the Retro Flowers block for my turn in the bee.  I made this sample before our meeting and am thinking it'll make a fabulous pillow for the den–the green is exactly the same shade, and the deeper blues mimic the color I'll be painting the coffee table.
We've also sort of accidentally fallen into making lots of stuff from Denyse Schmidt's new book: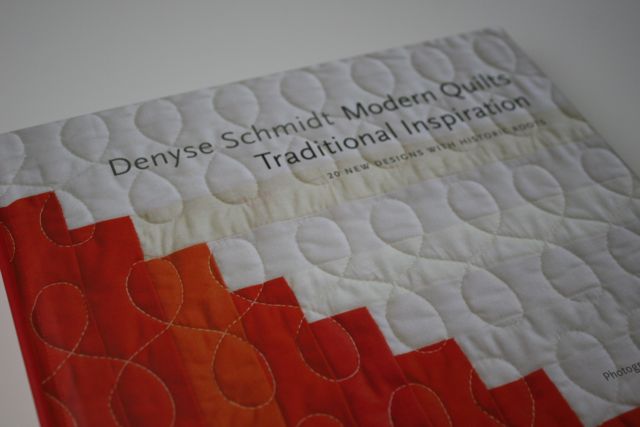 I can't remember the last book of projects where I really, sincerely wanted to make nearly every design in the book–but I really feel that way about this one.  We already made the Orange Peel blocks in cactus and navy for Kim:

These are all needle-turn applique, and they are a ton of fun.  Just put some Dr Who on the old Netflix, fire up your hand sewing needle, and you've got really luxurious looking blocks in no time.
We're also working on, for this month's bee "block," rows for Lightning Streak for Emily: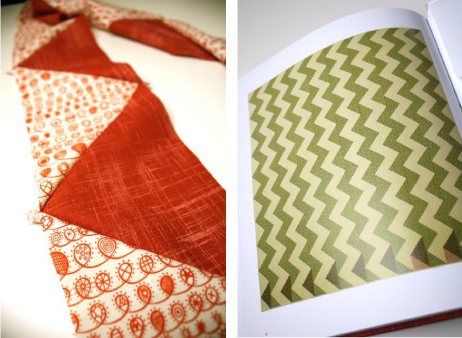 She's chosen the orange prints from Summersville and a perfectly delicious sketchy print for the background.  Plus: hello, half-square triangle!  You make me happy when skies are grey.
In the Trust circle of do.Good Stitches, we're doing a Flying Geese quilt this month, and could choose any Flying Geese block we wanted.  I used the Fat Quarterly tutorial from Jennie Finch Schnauer, and love the result: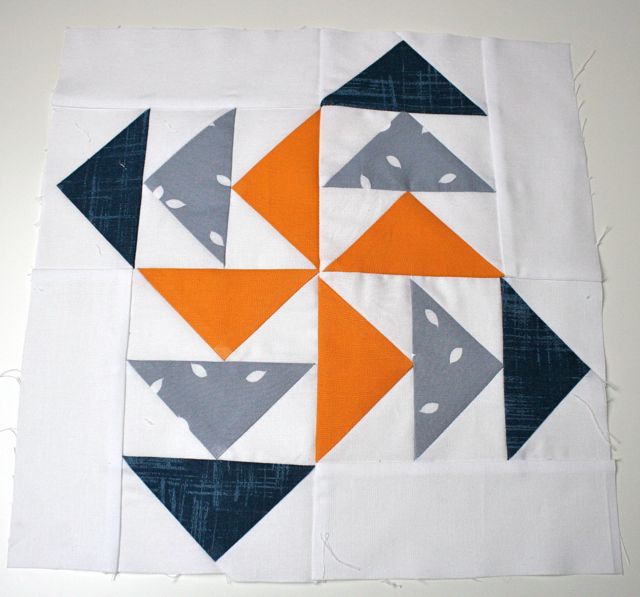 These are my first flying geese, if you can believe it, and I am smitten.  Smitten, I tell you–what a fun shape to work with, and so many variations possible!  It was working on this that made me think of the Ocean Waves quilt in Denyse's book, which I had sticky-note marked to make down the road: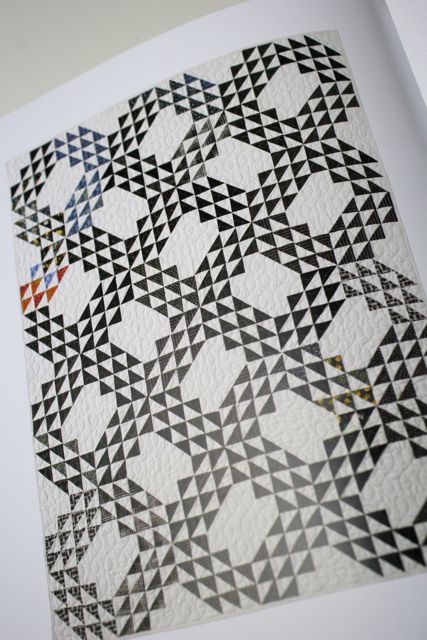 I sort-of think Flying Geese are going to be the next Half-Square Triangle quilt rage–you heard it here first.