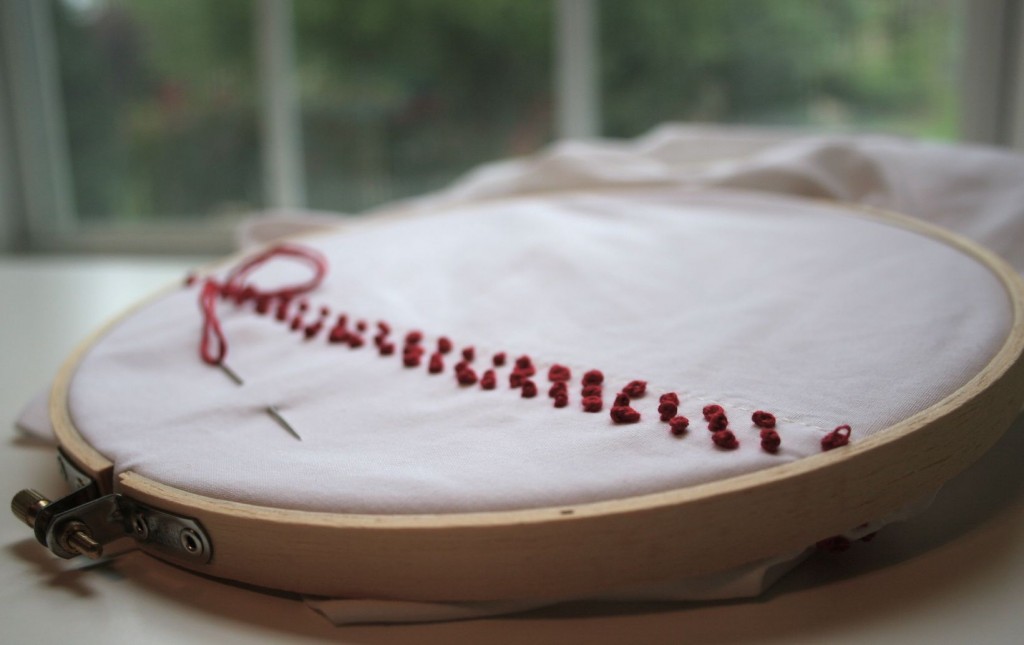 I used to really, really haaaate making French knots.  Mostly because mine were crap.  Like, either they were on this inexplicable stalk and dangling uselessly off to one side, or they un-knotted as they went through the fabric and disappeared before they were even born.  Depressing.
And I'd look at Miriam's, my grandmother, my mother's mother, and hers were lined up in military precision, flawlessly marching across her fabric.  Where did I go wrong?
In the interests of pursuing small projects this week, I determined to master the French knot.  This is the result: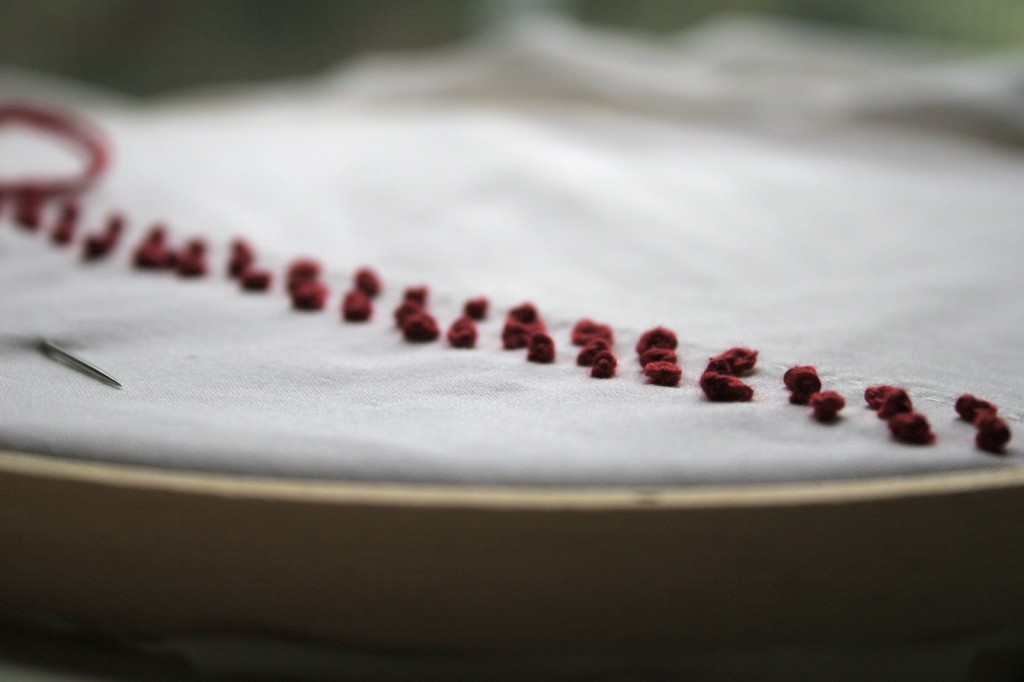 Oh, French knot.  I'm sorry I was such a hater.  Please forgive me for my years of ineptness.  I have learned, through many many many iterations across the hem of this pillowcase that really: I (heart) you.  Simple and quick, and so satisfying with your texture.
I have no real idea where this design is going, except that it gets bigger as I get to the end of each row.  But I'm loving making it.  So restful, and such instant gratification.