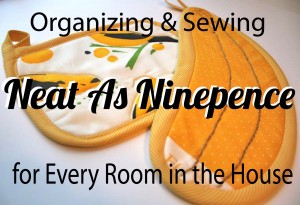 This series is really meant to be about sewing for the home, which makes today's travel post a teeny bit off-topic, but this little project made me feel like a SUPERSTAR when we traveled with our eight-month-old this past week, and I'm so in love with it that I really wanted to share.  Don't hate.
My husband travels for work twice a year, and went to Hawaii in July.  He and I had been there on our honeymoon, and he was kinda bummed that he went back on his own.  So when the chance to visit again came up, we jumped and splurged on a ticket for me to accompany him–woot!  This trip was our only Christmas gift to one another, and I'll be honest: totally awesome.  Didn't miss having boxes under the tree for me one. single. bit.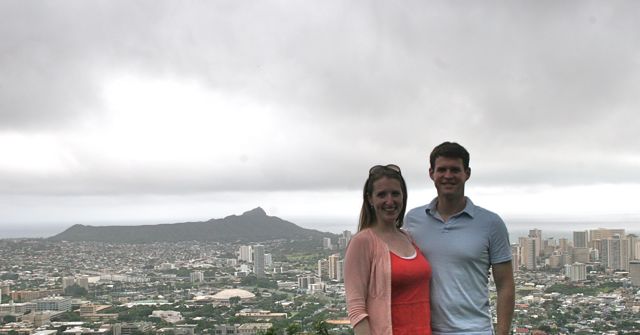 The weather was a little rainy the first two days.  Here, we're driving Tantalus and Round Top to see the city views, and stopped off for photos of Diamond Head while baby napped in the car.  Thanks the the friendly local for the couples shot!  Aloha!
You heard me:  we took the baby.  That was the only wrinkle to this whole trip: our youngest is just eight months old, and still nursing.  I've never pumped for any of our babies (one: too lazy; two: I hate doing dishes, and bottles look a lot like dishes to me), meaning she got to go along for the ride.  Nothing like a trans-pacific flight with your infant to put the R in romance, yes?
Before we left, I was DEAD SET on streamlining our travel-with-baby plans to make it possible to still have an amazing trip, but make sure that baby was happy and willing to go along with our sightseeing and beach-hopping plans.  I have no doubt that all of you are hearing me on this: planning is THE KEY to happy babies.  THE KEY.  Which is where this little beauty comes in: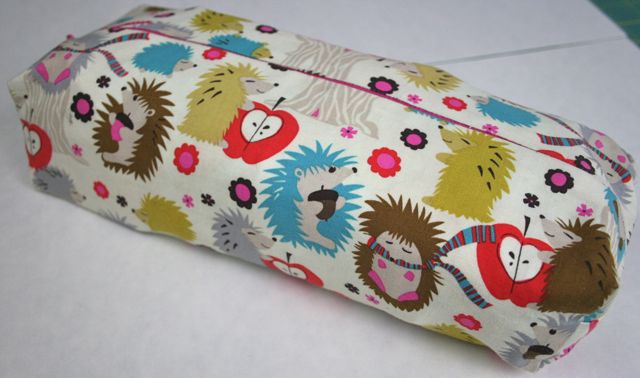 What's that?  Doesn't look like much?  Just a boxed pouch with a zipper?  Oh, young one, how naive you can be.  This is not simply a pouch.  THIS is a Baby Happy-Making Machine.  But wait–there's more!  It's a PURSE-SIZED Baby Happy-Making Machine.  It's amazing, I won't lie.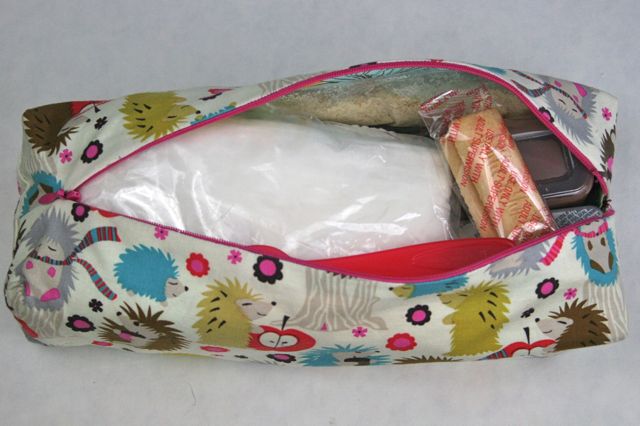 Perfectly sized to hold four or five diapers plus wipes with enough room leftover for two containers of baby food (the larger size), PLUS baby snacks and a spoon!  You heard me!  And it all measures just 11″ x 4″ x 2″ when it's stuffed full.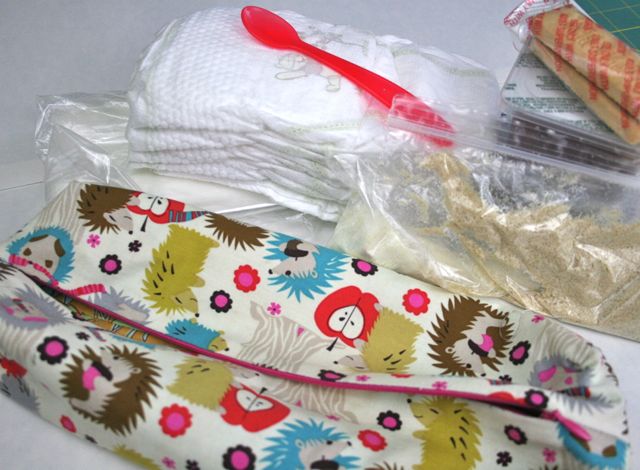 As if that weren't enough: took me about 40 minutes to make.  Our flight left at 9 am–at 10 the night before, I cut out the four pieces, and at 8 the next morning I stitched it all up lickety-split, just in time to slide it in my bag to take on board.  Best quickie project ever, yo.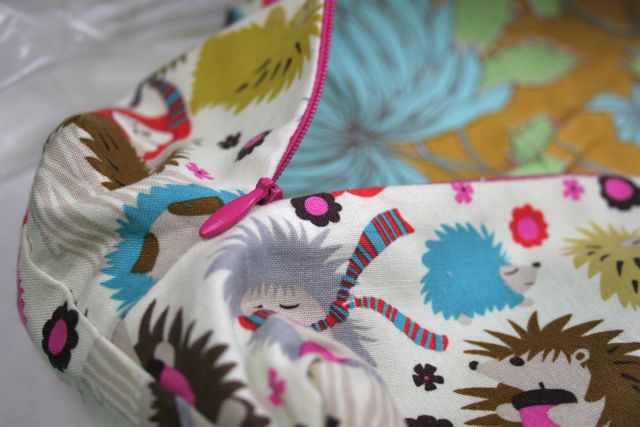 This project is based on this fabulous tutorial from Pretty Modern. I added four inches to the length of the pouch, and used an invisible zipper rather than a standard.  Huge hit.  HUGE.  Will never travel without this puppy again.  Being able to leave the hotel in the morning and not worry that we'd need to be back for lunch, knowing that we were covered even if we stayed out til dinner time, that even a double blowout day would not derail our plans.  It was just the right size to fit in a purse, beach bag, a little tote–and never made me look like I was weighed down with baby luggage.  I hate that look.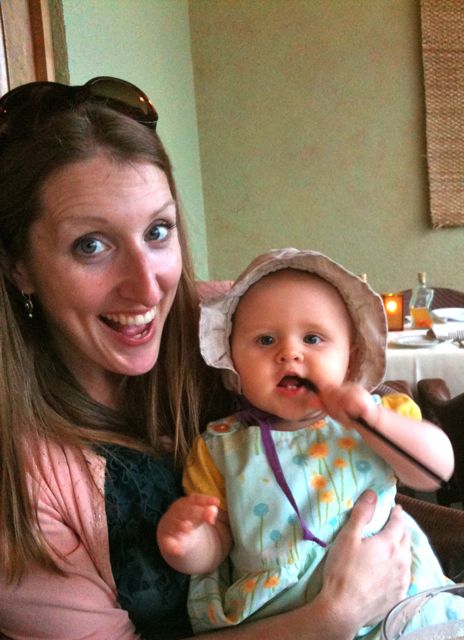 Out for a fancy dinner at Alan Wong's. My Baby Happy-Making Pouch made this lovely meal totally enjoyable.
I may hate the look of an overstuffed diaper bag or purse bursting with baby gear, but I love this look: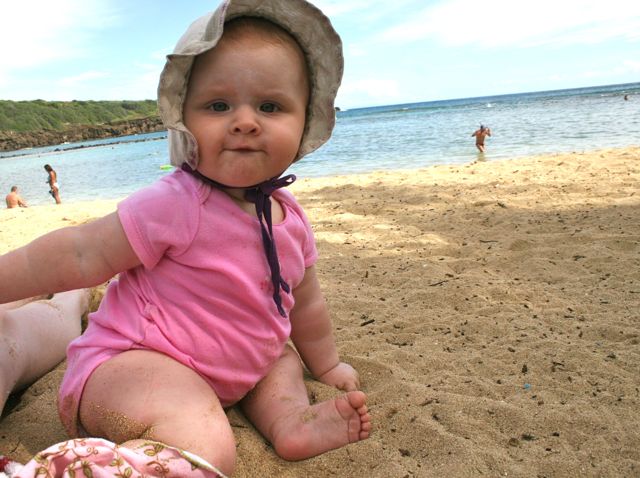 The look of a happy baby, with a clean hiney and full tummy.  All from two fat quarters and less than an hour of my time.  Hello, awesome.