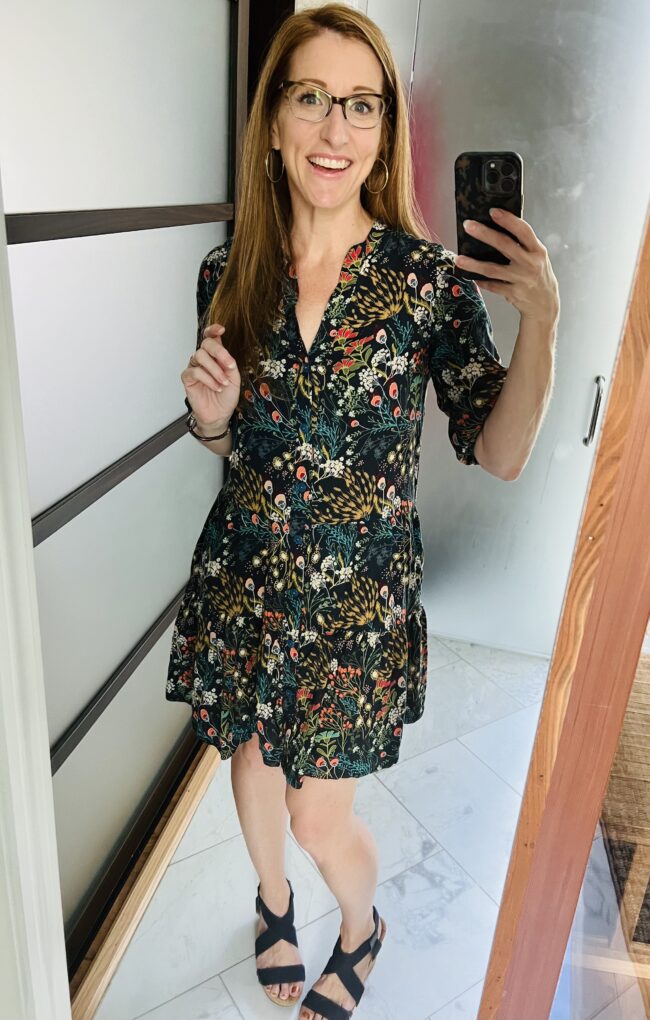 This is the Emerson Dress from Style Arc, sewn up in a dreamy soft rayon. I have worn this dress every single time it comes out of the wash, and it's always the right choice. I feel sad that the weather is turning and I won't wear it as often soon–but maybe if I put it over a pair of skinny jeans and a long-sleeve tee? I hear the 90s are coming back (also, this link lists that as an early-00s trend, but I know for a stone cold fact that I was wearing little rayon dresses over baggy jeans in 1996 and feeling like a baller).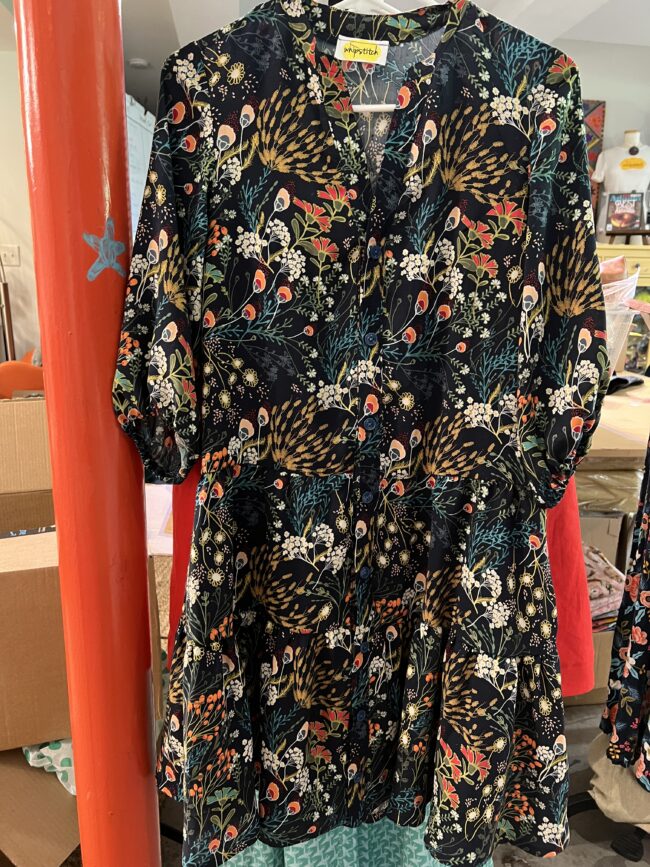 One of the best parts about the way this dress feels is that it's EASY. It has a drop waist, so the seam skims juuuuust over the hip bones. The tiers are gathered but it's pretty slight, really, so there's movement in the skirt but little weight. The sleeves have an elasticated cuff, but it's just a casing, so there's no bulk. The collar stand is soft and doesn't even require interfacing, if you don't want. So, sewn up in this rayon, the whole thing feels like a breeze. Like a cloud. Soft, easy, light. Pajamas, but put-together.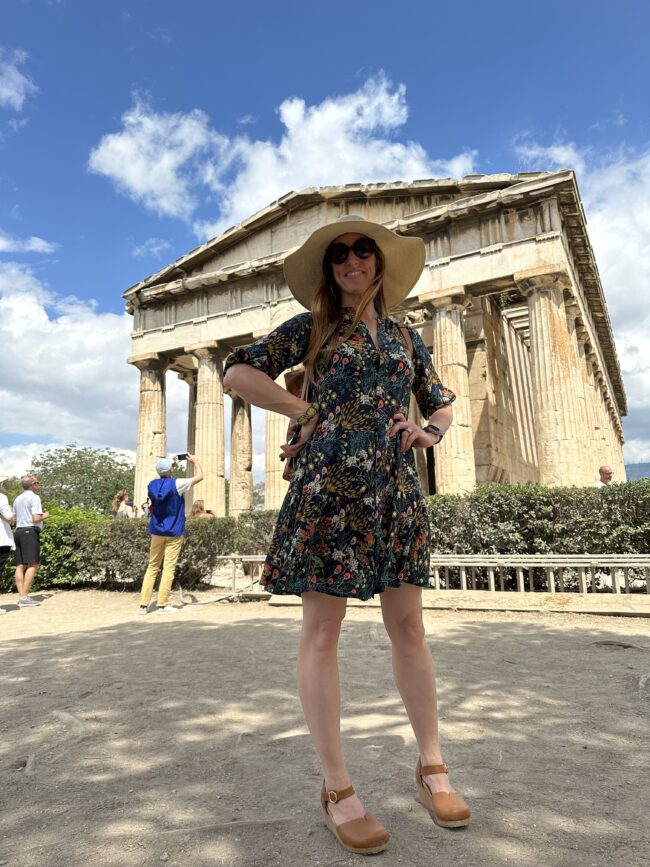 Which is a good thing, because I had a very specific purpose in mind when I made this garment: our family was planning a trip to Greece at the start of summer school break, and when I checked our tickets, the flight was over nine hours. NINE HOURS.
The catch with international travel from the US is that when you arrive, you're a disaster. I don't care how carefully you plan and prepare, how experienced you are, or even if you flew lie-flat first class, no human is 100% after crossing seven time zones and landing at breakfast time. We knew we would arrive in Athens around 10 am, after nine+ hours in the air plus waiting at the airport, getting luggage, getting ground transportation, the Whole Thing. I love travel, I love discovering a new place, but that first few hours is….ROUGH.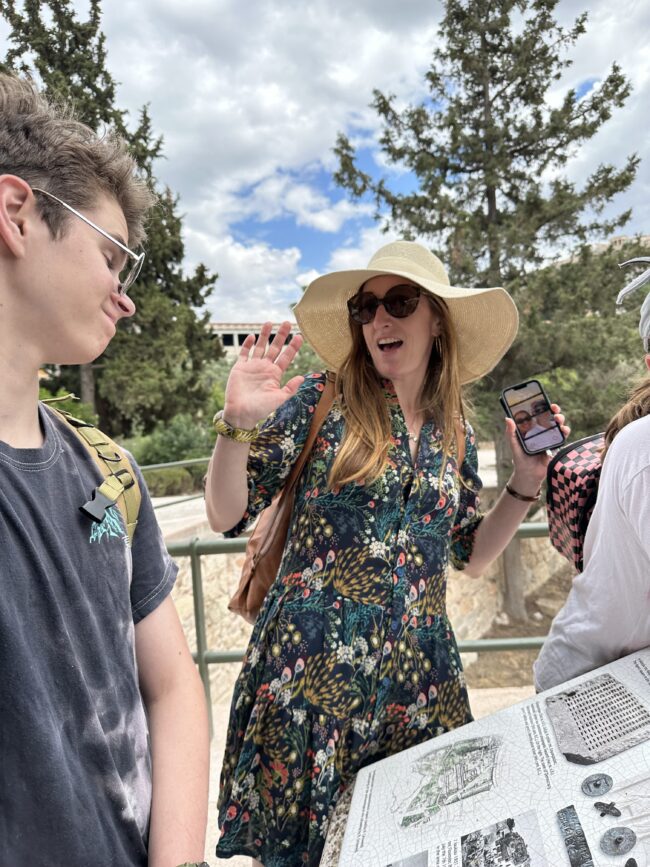 When we land, I want two things: to keep moving, and to change clothes. My husband and I have discovered that the best way to beat jet lag is KEEP GOING. Some folks nap, I know that, but we prefer to hit the hotel, drop our bags, get coffee coffee coffee coffee, and start to walk. (We nearly always crash early that first night, like, bed by 7:30 pm, just to be clear.)
Whatever I wore to fly in has been on my body TOO MANY HOURS. I want it OFF ME. But what I change into? I want it to be soft and easy and to feel like a breeze.
You see where this is going.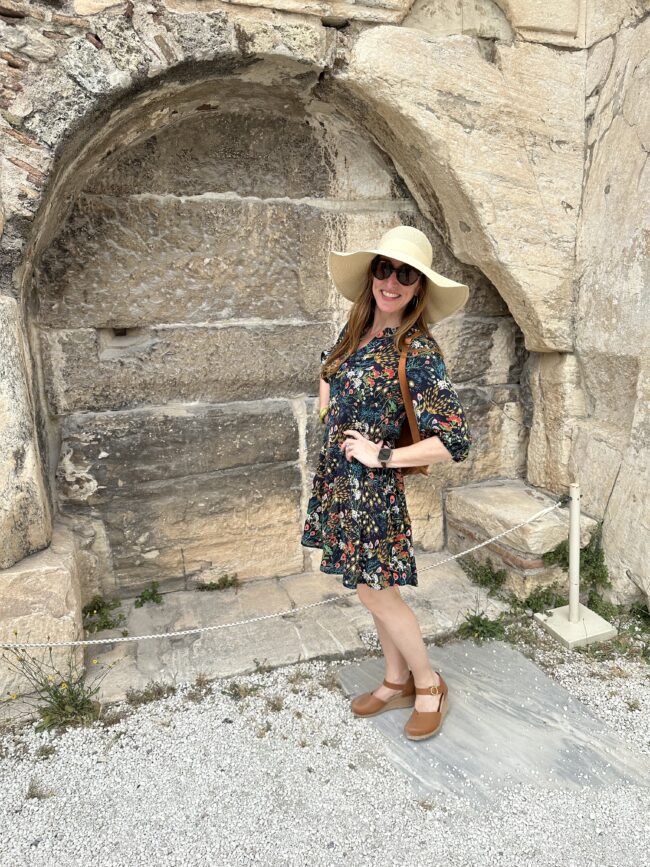 I planned this dress hoping it would feel like pretty, pretty pajamas and it 100% does. There's a button placket up the front, but honestly, I pull it over my head. When it's on, though, it fits so nicely that I feel great about going out into the world–even if I'm completely exhausted/jittery from caffeine.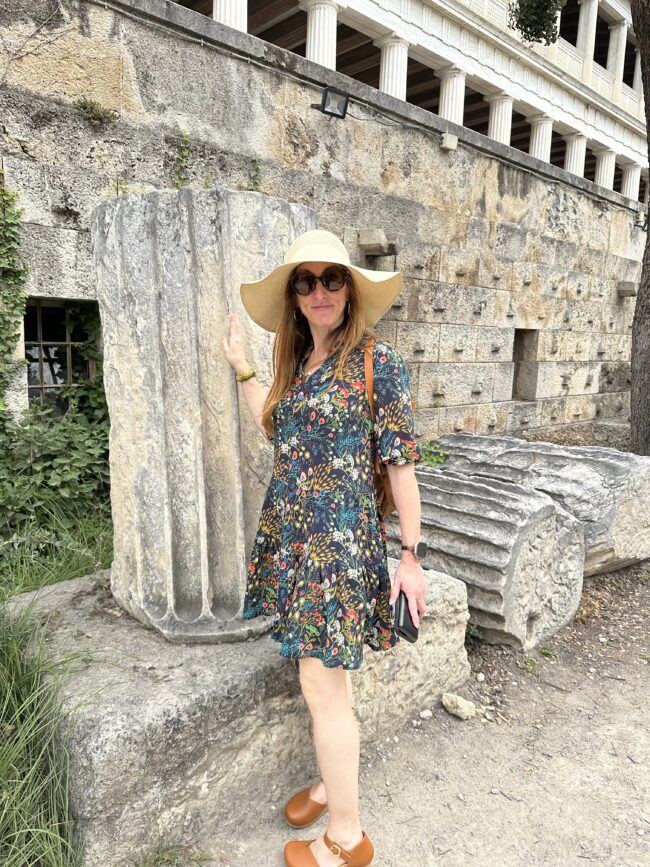 This dress looks just as good with a pair of wedge heels as it does with Birkenstock sandals, or even bare feet–I've worn it to the beach since this trip, around the house, to church, to dinner with friends, even on another international trip. It's also one of the few patterns I've sewn recently that I think I'll actually make a second time, so that's pretty high praise.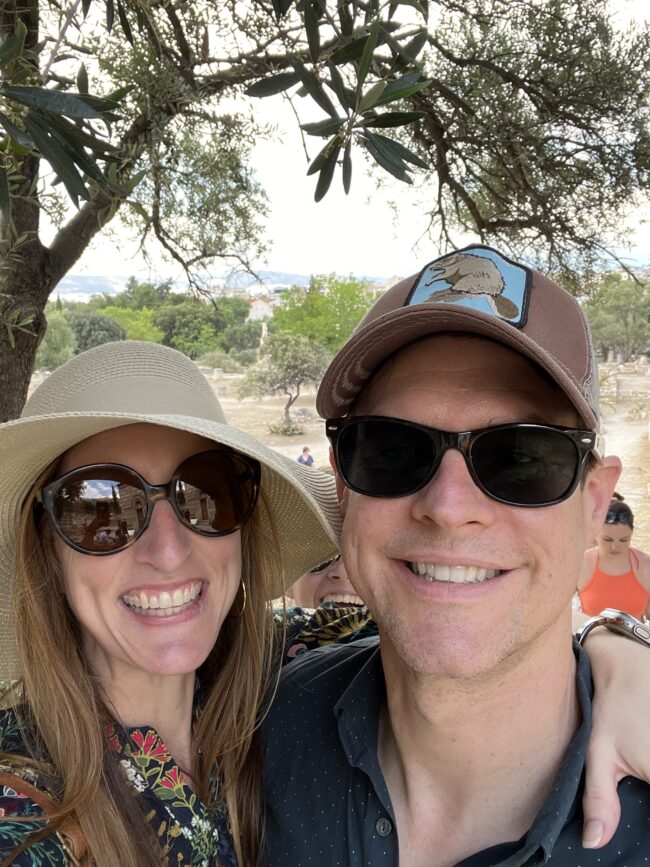 So here's to secret pajamas and happy travels!! What's your favorite thing to wear when you travel but still want to feel your best? I'd love to hear in the comments!