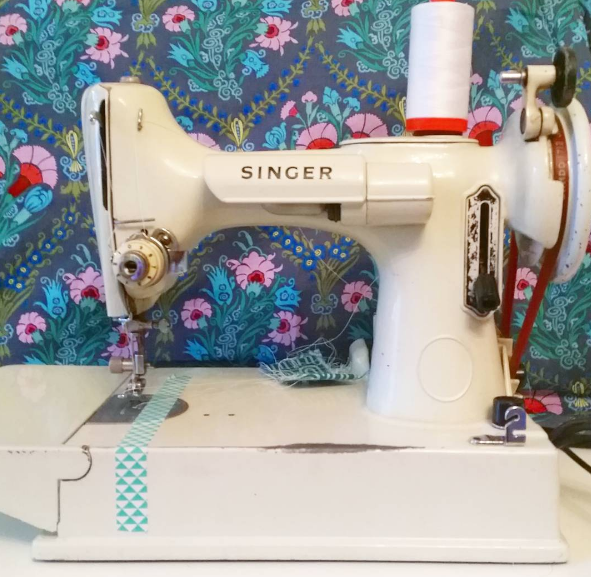 I love to tell the Story of Sandra, about how I chose my first just-for-me sewing machine. It was the first time I researched a purchase like that, and the first time I got to express my own preferences for what a sewing machine might offer me. Before that, I was allowed–very occasionally–to use my mother's extra-heavy all-iron Singer sewing machine, and in college, I inherited my step-mother's slightly-less-serious portable Singer sewing machine. I didn't get to pick or choose features, or styles, or model, and I was both lucky and happy to have what I did.
When it came time to select my own machine, I felt overwhelmed by how much had changed in the world of sewing equipment, how many options there were, how much I JUST DID NOT KNOW.
My students often had the same experience. Some would walk in to the first night of Intro to Sewing, plunk the box of a brand-new machine on the table, and apologetically explain, "I just came from the store and bought the first one I saw." There are a lot of machines out there, precious few places to buy them, and very little guidance.
The list below is my effort to make shopping for a sewing machine easier! I offer you questions to clarify your purchase process, followed by a simple list of must-haves to cut through the overwhelm.
Keep scrolling for the PODCAST version of this post, and listen to me talk you through the whole thing!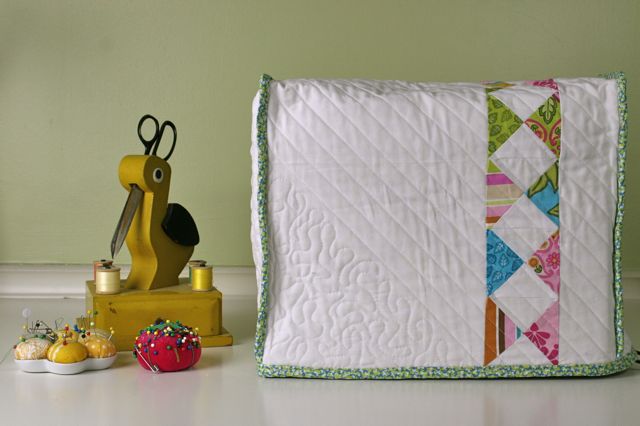 What do you want to sew?
Begin by asking yourself: what do I plan to sew? If this is a purely utilitarian process for you–say, for example, you need to sew exactly one set of curtains for your kitchen, or one school musical costume, and then you'll never sew anything ever again–then your needs are very different than if you're hoping to launch a sewing business from your home.
Some machines are meant as "starter" machines, and will give you basic functions but won't last very long–both because the quality is poor, so the parts will fail, and because your sewing skills will grow at a rate that outpaces the features of the machine. This type of machine will work for a single project, or an emergency sewing machine that's kept in a closet in case a seam blows when you're dressing for work, but they won't hold up to most serious sewing. Machines at big box stores in the $100-$150 range usually fall into this category, and you can tell from the weight of the machine and the feel of the plastic that makes up their body that the quality just isn't there.
Other machines are computerized and hum like an automobile, with lights and sounds and pre-set features that can feel overwhelming. They'll last forever, but can have a steep learning curve that may prevent you from ever taking them out of the box–in fact, you'd be SHOCKED how many very, very high-end sewing machines are currently for sale "mint in box, never been opened" on eBay because they were a gift that frightened the recipient, who never even plugged it in.
For your go-to sewing machine, you probably want something between these two extremes–you can determine which end of the range you're closer to by determining if this is a FIRST machine or a REPLACEMENT machine.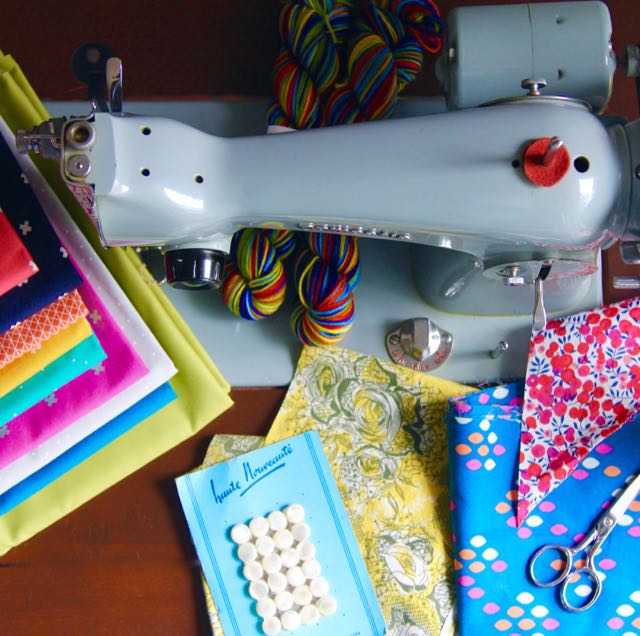 Do you already have a machine which you're replacing?
Is this your very first machine? Or are you replacing a machine you already own?
If you have had a sewing machine in the past, and used it, replacing it is a matter of choosing whether to get a machine at the same level, or at a greater investment–I have legit never seen anyone move DOWN in price point or quality when replacing a sewing machine. Were you happy with the experience of sewing on the machine you had before? Was it fun, did the stitches come out looking good, did it require little maintenance? You may simply want another, newer version of the same machine. Did you hate the machine you had before? Did it not have features you looked for often, did the stitches skip or break, did it need constant cleaning and maintenance just to keep running? You probably want to UPGRADE to the next level (or more) from where you were.
If this is the FIRST sewing machine you've ever owned, you may be feeling intimidated at this point. Some of this language is confusing and has no context; some of these considerations assume you LIKE sewing, and you may not know enough to be sure of that yet! Scroll down for a list of FOUR QUESTIONS to help you cut through that confusion and simplify your shopping list.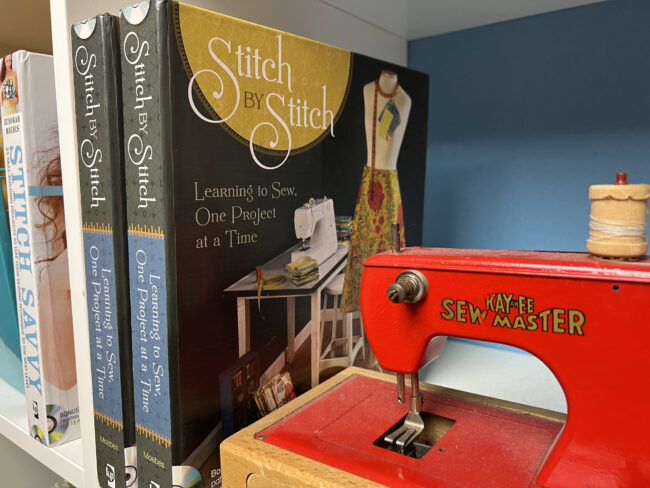 The primary considerations in front of you:
You're going to shop for your machine either online or in person. When you do, you'll see dozens of models, most of which look and sound identical to one another. Showing up with a CLEAR LIST of needs and limits will allow you to get to the root fastest, and choose a machine with the least amount of fuss.
There are a few non-negotiable issues you'll need to be able to address, with confident(ish) answers. These aren't horrible standardized test questions, they're pretty simple, but knowing what YOU need will make this process a smooth one.
What is your budget? Sewing machines can cost anywhere from $50 to $15,000 (yes, THOUSAND). Setting a practical budget BEFORE you shop will go a long way to narrowing down your options. Keep in mind the rule my grandfather lived by: buy the best you can afford, because the cheap stuff will end up costing twice as much when you replace it and it won't be half as fun. A cheap machine might make sewing NO FUN AT ALL, and derail your sewing passion before it gets off the ground, convincing you that YOU'RE the problem, when it was really the machine. At the other end of the spectrum, too MUCH machine can overwhelm and intimidate you with features and speed. Striking the balance of purchasing a good quality machine with the minimum functions (see below) will make wisest use of your investment. As of this writing, expect to pay at least $175 US dollars for a brand new machine; most folks who stick with sewing spend in the neighborhood of $250-$300 for a new machine (but see #4 for used and vintage options that can bring that cost down).
What level of durability do you require? Are you looking for a machine for occasional hobby sewing, like holiday gifts or children's clothing? Or do you plan to sew jeans and leather? Many machines can do both, but some can only do the lightweight sewing, and won't have a motor strong enough to handle thick fabrics, many layers, or non-traditional textiles (like vinyl). Some machines come complete with a quilting foot, but most lower-end machines do not, so knowing if you plan to do any quilting is helpful.
What features do you actually need (vs would be fun)? For years, I have told my students that more stitch options isn't always a good thing. In truth, I use my straight stitch, my zigzag, and my buttonhole stitch about 98% of the time. Most of the decorative stitch features rarely get used, and while some folks love their lightning stitch for knits, I use my regular old zigzag for those, too. Take care that when you see MORE stitches it doesn't derail you from considering spending more budget on a higher-quality machine with fewer stitch options, but a better motor.
Where can you shop locally or used, rather than a major retailer? Finally, consider WHERE you plan to purchase your machine. I mention in the Story of Sandra that I did all my research online and then purchased a cherry of a machine off eBay. I've purchased wonderful machines used from friends, at estate sales, and from the thrift shop–these I take to my local dealership for service and repairs, if they need them. My most recent two machines were both purchased from the same dealership, where I got a class included with my purchase that taught me how to best operate and maintain my new babies. If you're planning to invest in a more expensive machine, this is for sure the way to go, and having a relationship with a local shop is invaluable (they really are dying, and spending our money there helps keep them alive); if you choose instead to purchase from an individual or used, take your machine in for a tune-up so it's working its best when you bring it home. Expect to pay around $95 US for a standard full-service maintenance visit, including most parts.
Once you have YOUR answers to these questions–which are super personal! don't rush yourself!–you're ready to shop.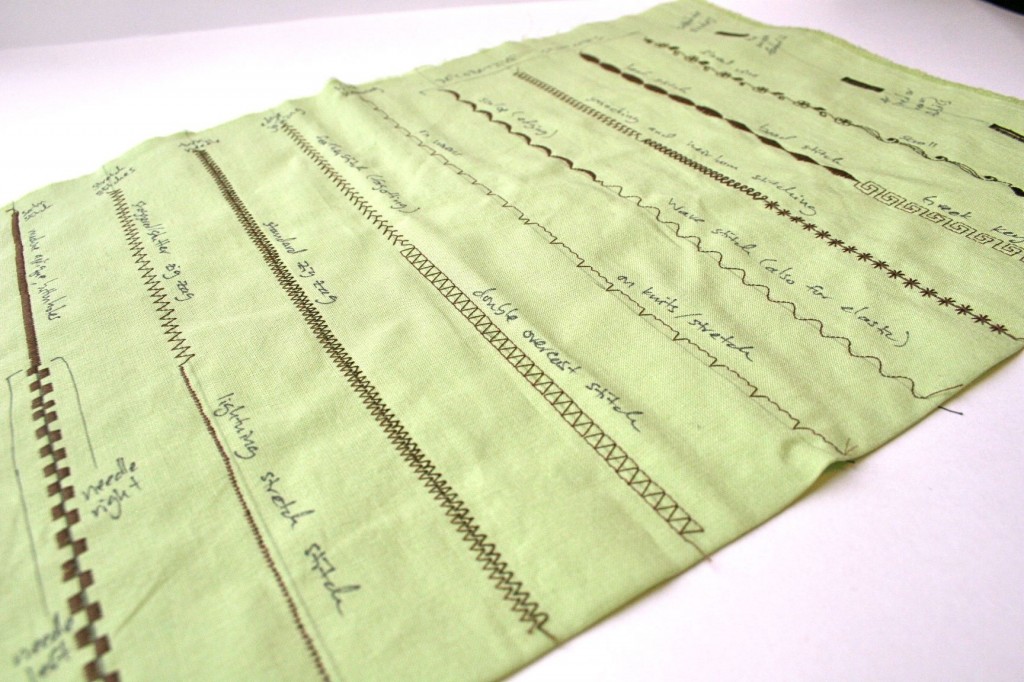 The minimum for a sewing machine you'll want and that will grow with you:
Now that you have some limits on what models you'll consider buying, there are some NON-NEGOTIABLES. These features are the ones you really must have on your machine for it to last and grow with you.
Most machines have them, so beyond these basic functions, seek a machine with the BEST MOTOR IN YOUR BUDGET, one that can handle a range of weights of fabric from light to very heavy. Only AFTER you've found a machine that ticks off all those boxes should you concern yourself with novelty stitches, embroidery attachments, or extension tables (all of which are useful for certain types of sewing but not at all mandatory).
ADJUSTABLE STITCH LENGTH AND STITCH WIDTH: this is the core of all your sewing. You should be able to adjust to at least four different stitch lengths and four widths. Some mechanical machines have a knob where length and width are pre-set; it's preferable to find a machine where length and width can be adjusted independent of one another.
BUTTONHOLE FUNCTION AND FOOT: Other than basic straight and zigzag stitches, you are most likely to use your buttonhole stitch. Machines usually have a four-step or a one-step, and some higher end machines have an automatic buttonhole stitch. A machine that does NOT have a buttonhole stitch won't grow with you if you plan to sew garments; it might suit you if you only ever expect to quilt, but even for housewares, buttonholes can stand in for curtain ring holes or drawstring openings.
ADJUSTABLE NEEDLE POSITION: This function allows you to sew better zippers and piping, skills suitable for anything from a cushion cover to garments. It provides, with the adjustable length and width, the greatest flexibility for sewing a wide range of projects.
INTEGRATED FREE ARM: This is a part of the machine usually tucked inside a removable table or drawer. It's smaller in circumference, and makes it simpler to sew cuffs, collars, and small-scale projects.
NEEDLE DOWN FUNCTION: This is a button that sets the needle to always end DOWN, in the throat plate of the machine, a truly useful function when pivoting at corners. This makes for better topstitching, prettier details in your sewing, and can be indispensable in quilting.
DROPPABLE FEED DOGS: While not strictly a deal-breaker, this function gives me the freedom to free-motion stitch on my machine, which I use for everything from quilting large projects to sewing patches on my children's backpacks. It cleans up stitches and gives you ultimate freedom over where they go.
And there you have it! Feel free to print this guide for shopping for your machine and take it with you to the store–and be sure to share what machine you brought home! You can tag me (@whip.stitch on Instagram) and show off your new sweet ride.
Have fun sewing!