You know how sometimes, your life is so crazy that you don't realize how desperately you need a break until one is all but forced on you, giving you the unexpected opportunity to see things from another angle, and changing your viewpoint irrevocably?  Exactly.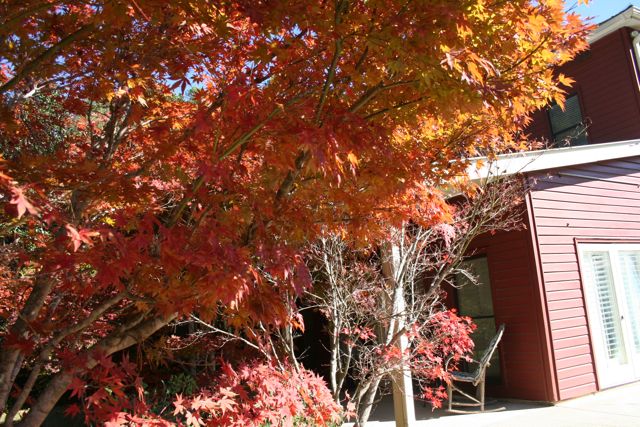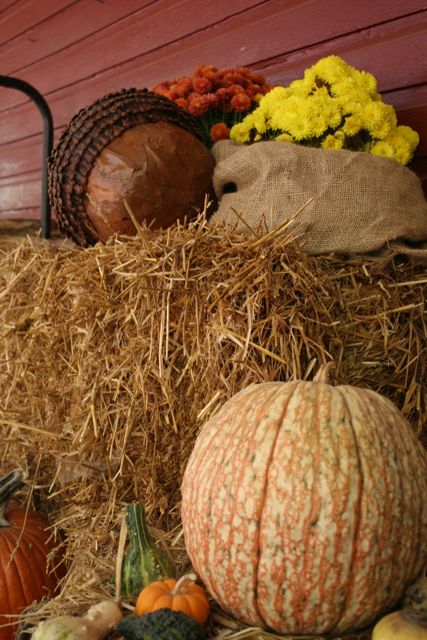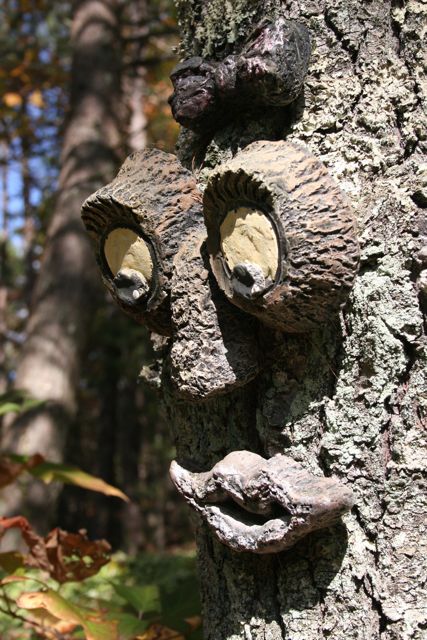 The gorgeous north Georgia mountains, in the height of fall color.  And an amazing, funny, smart, wise, warm, talented group of women.  Just what I needed, even though I didn't know quite how much I needed it.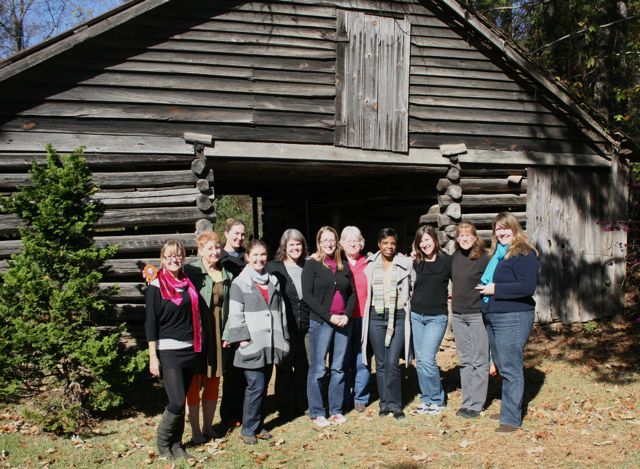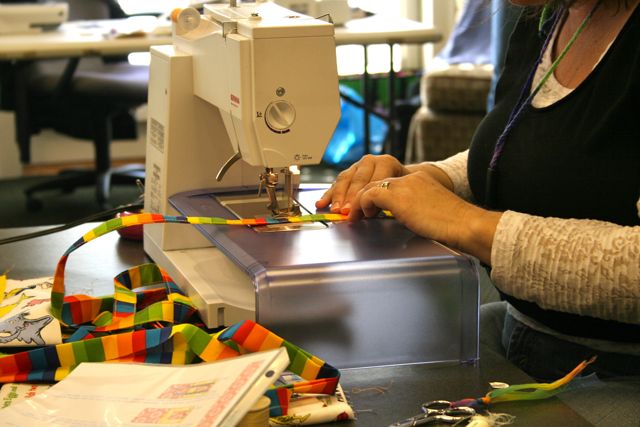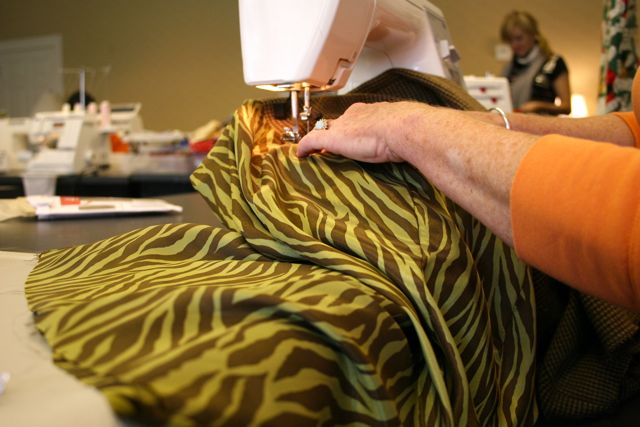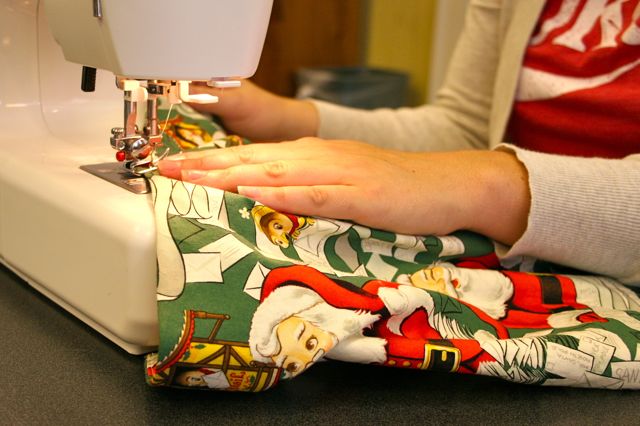 I spent more time at my machine the past three days than I have in weeks, and it was therapeutic and productive and inspiring and magical.  Just magical.  No other word.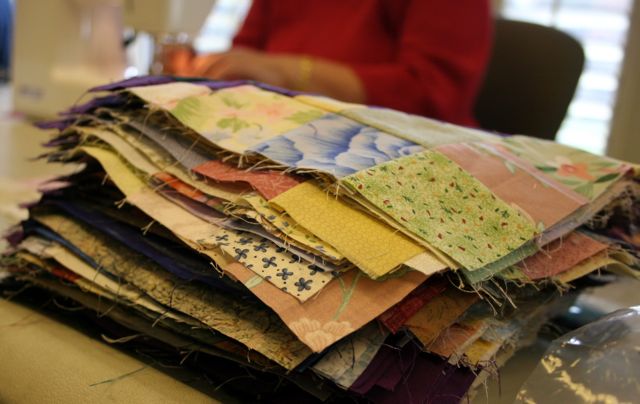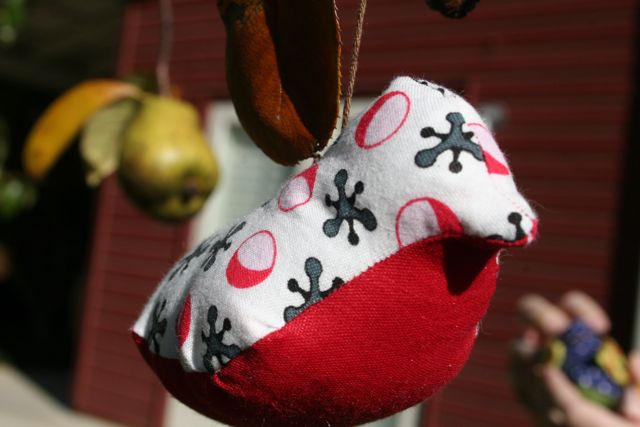 I feel piggy from the amazing food (my meals this weekend: jumbo shrimp with parmesan grit cake, pulled pork BBQ with apple blueberry cobbler, marinated portabello in puff pastry with creme brulee, and the best chili potato bar this side of anywhere–I'm stuffed!).  I feel endlessly grateful for the incredible company.  I feel rejuvenated and itching to create from the wonderful ideas.  I feel renewed.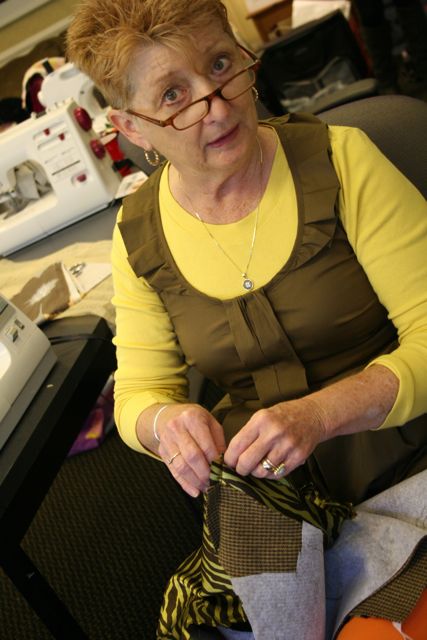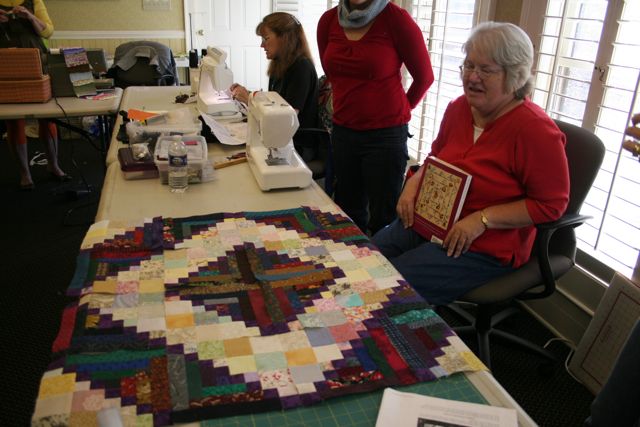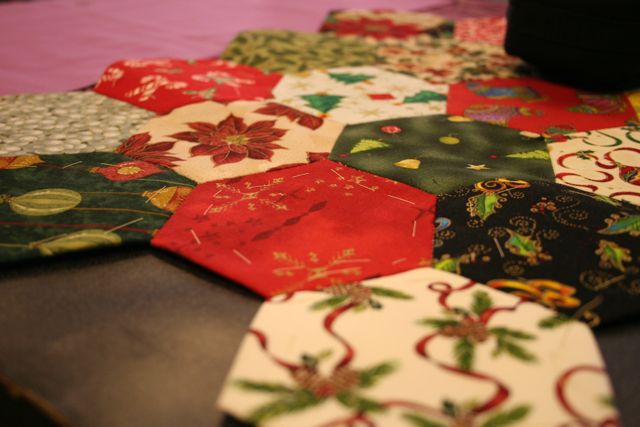 By my count, we had a total of 30ish projects completed: one quilt binding, one Dr. Seuss super-cute tote for a charity auction, four skirts, three blouses, one boys' shirt, two dresses, two pair of pajamas, one apron, one soft toy book, two jackets, eight Christmas ornaments, two pillowcases, half a pair of jeans, a zillion quilt blocks, and most of a ball skirt (to be revealed at a later date–it's fabulous).  Amazing!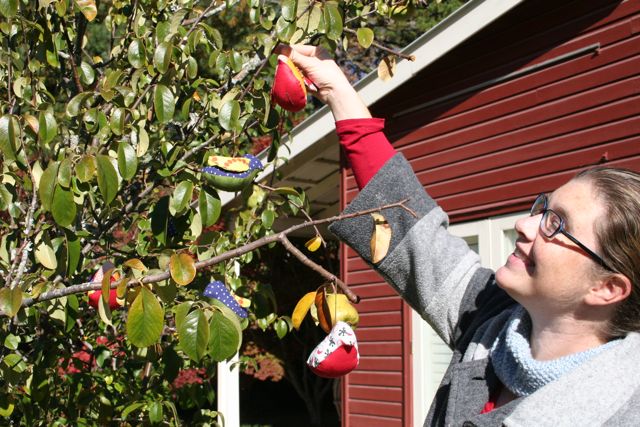 Every one of us is all ready to go buy a 2011 calendar so we can book the Inn for next year.  Best retreat ever–and only getting better!  Thanks, ladies!