Now added to the Whipstitch YouTube channel: a video version of my Kindle e-reader cover tutorial!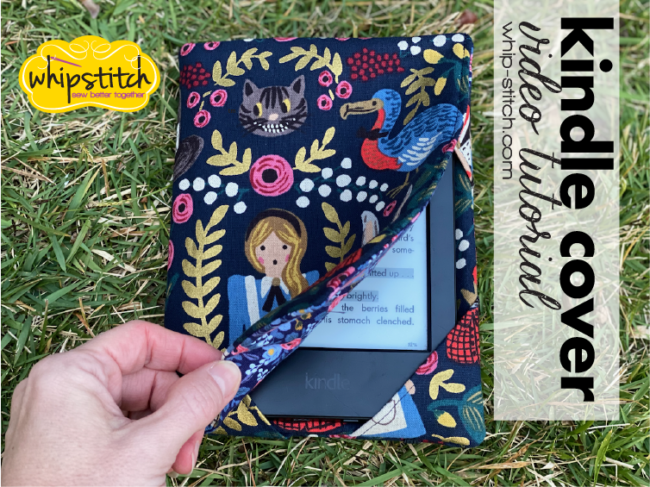 This has been a great project that's been super popular on my blog for years, and I can tell you we honestly have seven of these at our house–and there are only five of us. It goes together REALLY fast and easily, and looks great in every fabric I've ever used–although I confess that my favorite is to use a teensy bit of one of my very favorite fabrics so I get to see it all the time!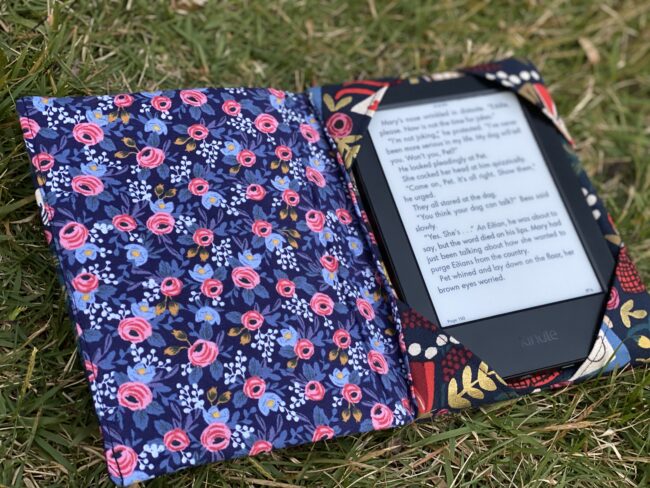 I love that this cover has a pocket for long-term storage, but also that there's a "cover" to protect the screen that can be held in place by a bit of elastic. It makes the e-reader feel more like a book.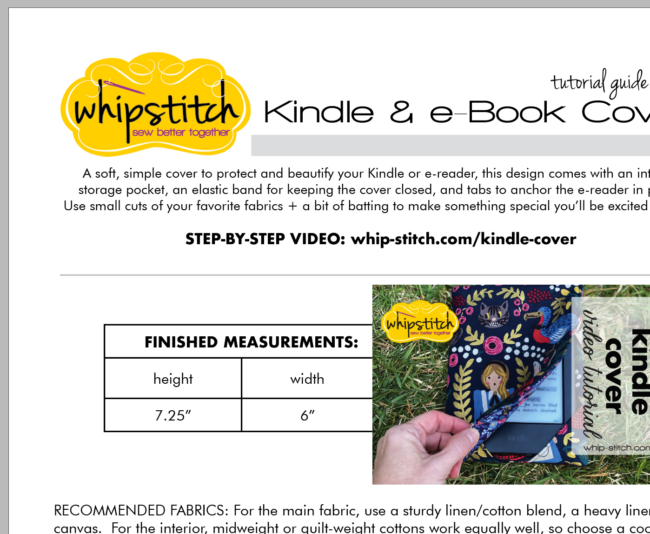 Read the original posts here, here and here for step-by-step images–or follow along with the new VIDEO on the Whipstitch YouTube channel! You can also check the links above for READER COMMENTS if you have a different brand or version of e-reader–folks have been super generous with sharing their own alterations to the measurements and you might find yours there. Have fun sewing!