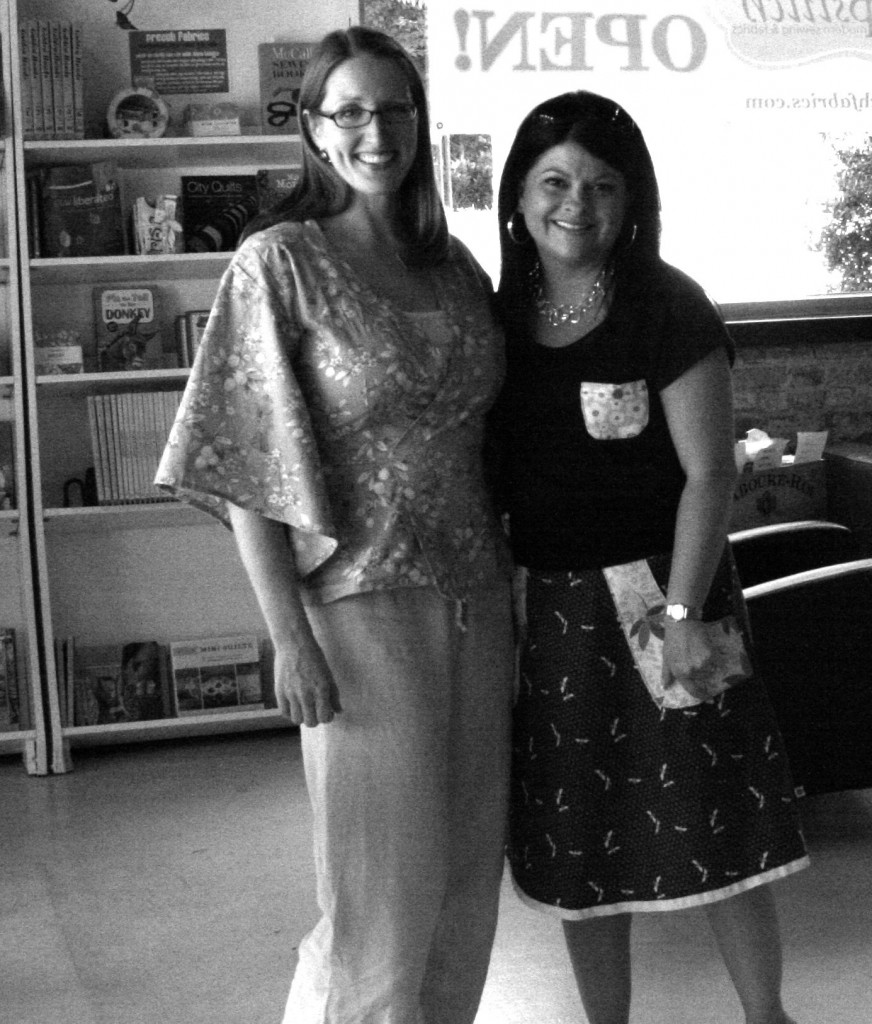 I love what I do.  For example, today my Twitter friend Patty Young was heading through Atlanta, and she and her charming husband stopped off at Whipstitch to visit.  How cool is that?

I love Patty's lovely fabric collections (my girls have multiple garments made from her fabrics, and I even used one of her prints on the car seat for the new baby), and am so impressed by how consistently good her work continues to be.  Her Modkid patterns are super cute and so well-written, and always unique without trying too hard, know what I mean?  So to have someone whose work is so strong, and whose personality comes through in her blog posts and her Twitters, to have her drop by the shop as she drives umpteen hours to her next destination, well, that's pretty cool.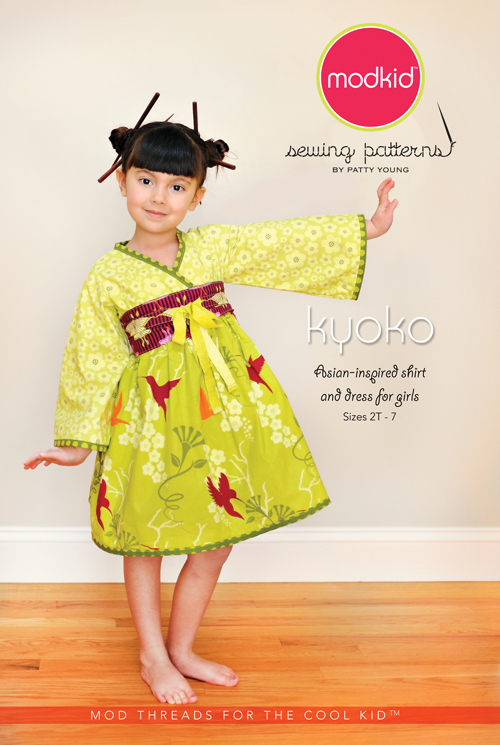 As you can see in this candid shot, clearly she and I are now BFFs.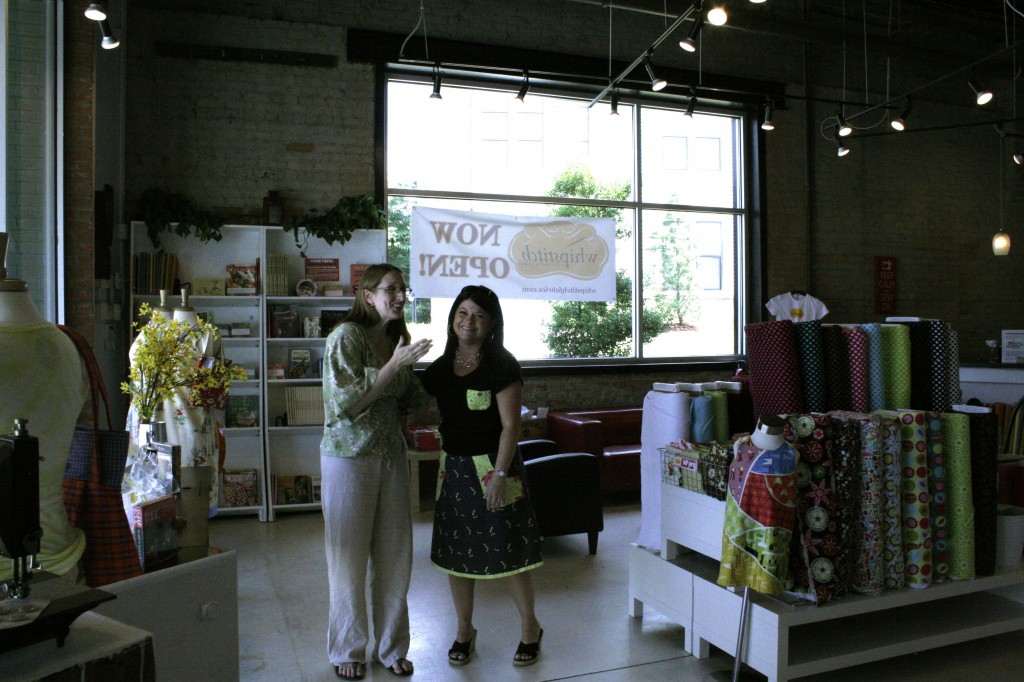 Seriously, Patty is warm and charming and funny, and everything you'd think she is from her blog and her fabrics.  We talked about the fear folks feel when they begin to sew with knits, and how each of us got over that.  We talked about what we like in a shop design–she even said that if she had a shop, it'd be just like Whipstitch, at which point I blushed to the roots of my hair and said, "I'm totally putting that on the blog." Her husband and I bonded over our experience with Etsy.  I recommended a fantastic restaurant for their late lunch before the two of them headed on to her speaking engagement.  It really wasn't like meeting someone for the first time at all–how can it be, when you hug first thing, and then get to talking?  The online craft community is so open and inviting and close-knit, and I worked hard to make Whipstitch a place where that can be tangible and accessible in the real world.  Having a visit like Patty's today is a very, very cool moment for me, seeing those online connections become real, and forming another friendship in the sewing world.
For real: I have the coolest job ever, yo.  Happy sigh.