Another day for the Stitch Savvy blog tour!  I'm seriously delighted today that Faith from Fresh Lemons is sharing her favorite projects from the book–she writes some of the best quilt block tutorials on the web, and I have made the most lovely star quilt using her guidance.  So to have her flipping through the pages of my book makes me really excited and happy.
At the same time, I'm sharing photos of another version of the Reversible Quilted Satchel from the book, one that didn't get photographed for the pages but that I love just as much!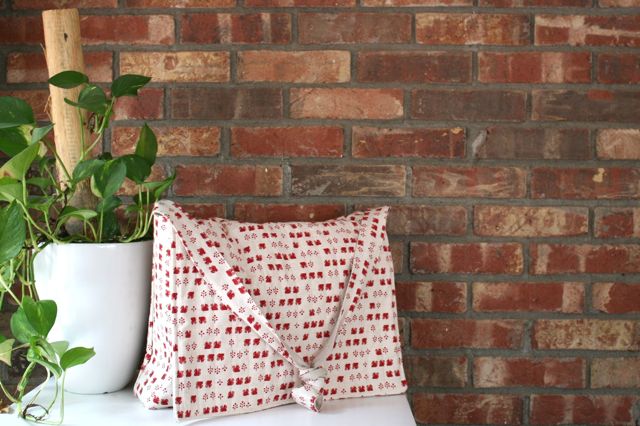 I love this bag, way more than any human should.  It's reversible, so I got to use two fabrics I really love, and it has quilted panels on both sides, which gives the flap lots of shape and body.  The two sides of the flap are quilted separately, too, so I got to play around with thread colors and my quilting stitches as I was making it.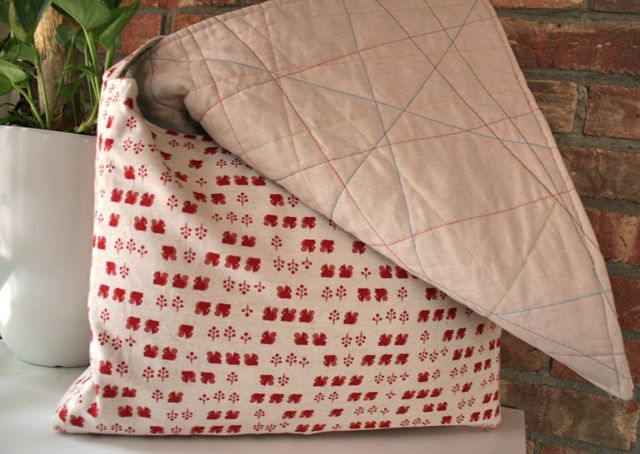 This version was a great chance to use an awesome Japanese cotton/linen blend that I'd been hoarding–I did my graduate thesis on archaeological analyses of acorn use in prehistory (true story), so I have a long-standing and on-going affinity for acorns and squirrels.  When I first saw this fabric, I yearned for it but didn't have any idea what to do with it–so I did what a lot of us do, and bought a single yard that I stored away and only looked at once in a while, stroking it lovingly.  This bag takes a half yard-ish of fabric, so it was perfect!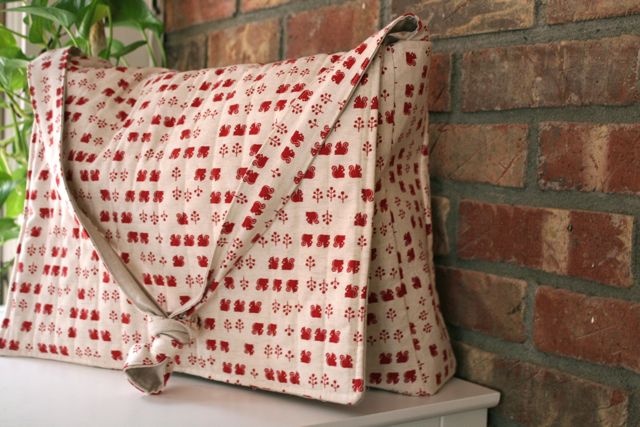 The interior is a solid natural linen.  The side panel is reinforced with Peltex, so it's good and stiff and really holds its shape well.  Plus: prefect size!  Love.  The version in the book is another example of a linen/cotton blend that I'd been hoarding and finally put to good us, too, you know: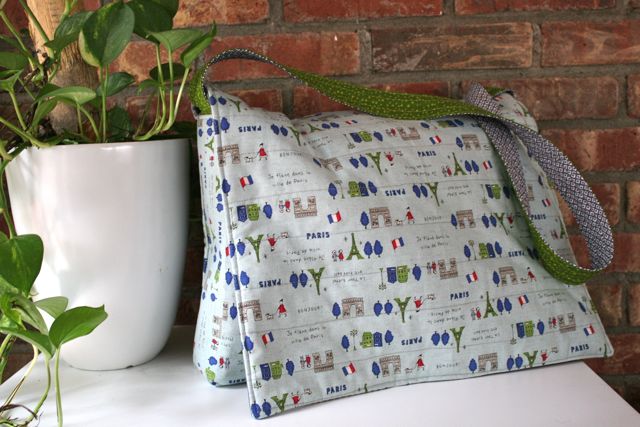 If you're looking for some ideas of ways to perk this bag up (because, really, isn't it the perfect blank canvas for patchwork and fancy quilting and applique and all manner of embellishment?), you could do a whole lot worse than to take a tour of Faith's blog while you're over at Fresh Lemons for today's blog tour post.  She has piles and piles of tutorials and does some of the best patchwork and quilting series I've seen on a blog.

Stick around the rest of this week for more of the Stitch Savvy blog tour, and don't forget: when we get back round to me, I'm giving away TWO samples from the book plus a fun freebie for everyone!