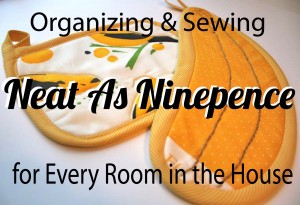 As long as I'm airing out all my icky secrets, how about another?  And can I start by saying how nice it was to hear that I am not the only one with a vile dog who sheds stinky dog hairs all over the house and leaves puppy shadow on the furniture and makes me feel like a crappy homemaker?  Because your comments made me laugh so hard that I startled the children.  If it weren't illegal to check email in the car here, I would have swerved off the road.  Which I didn't do, because I never read email in the car.  Because it's illegal.
Back to what I was saying: it makes me feel better that I'm not the only one who yearns to not have to mask the dog shedding in my home.  And seeing all your replies made me wonder why all of us wait so long to take action, when clearly these animals (who we love, naturally) are preventing us from having the homes we dream about.  The homes that Martha (that Martha) wants us to have.
Take my laundry room, for example: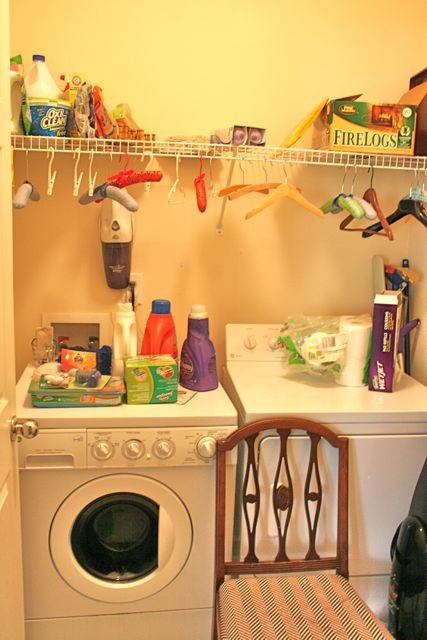 I took this photo the third time I was thinking about re-doing the laundry room.  Notice I didn't say the first time, because this was not that.  I'd known I needed some laundry room help for a while, through a couple of realtors, through a couple of births, etc.  I always tidy the shelf when we're on the market, but dagnabbit, I was ready for a real change.  At last.  At long last.
Why do we do that?  Why does it take selling our house (or having house guests or throwing a party) for us to finally feel motivated to do something we want to do that will make us happier all the time?  Why don't we just DO it already, for ourselves?
This is what the laundry room looked like this past Saturday: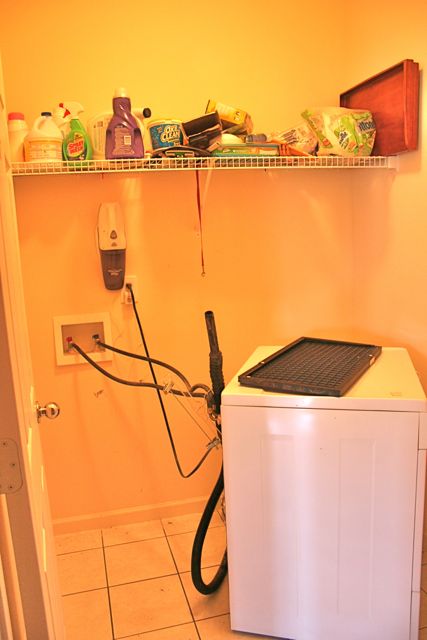 I was so ready to do this thing that I didn't even think to grab my camera until I'd already hauled the dryer out the door and kick-started the paint tray.  Tee it up, now!
The results: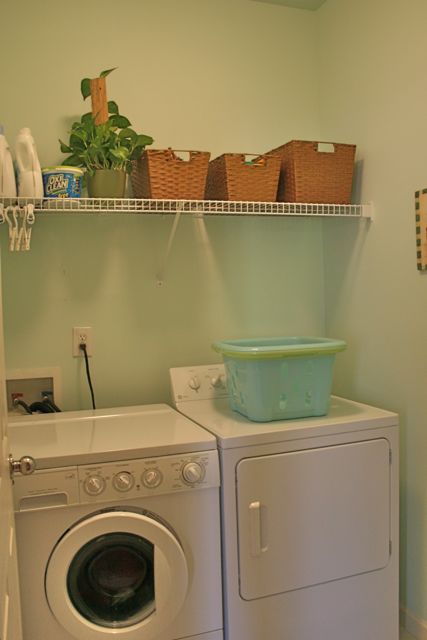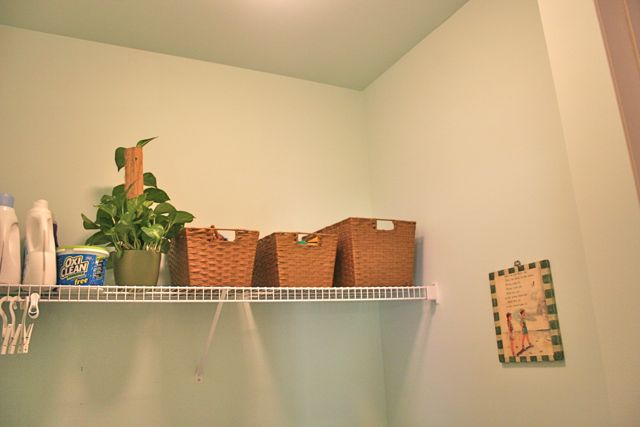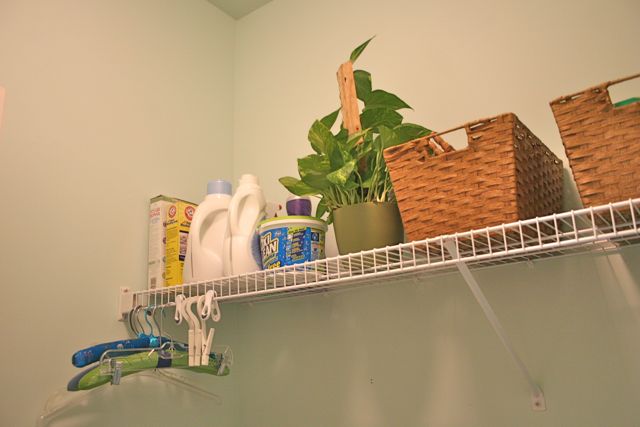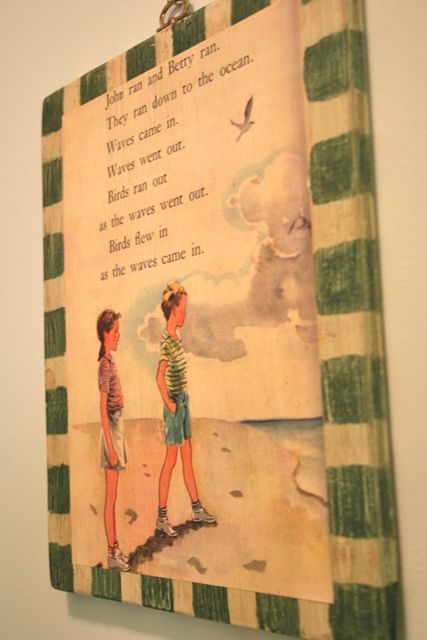 It's gorgeous.  I already spend something like 20 hours a day doing laundry, but I find myself wanting to be in this room even more than I have to be, and I never thought I'd say that.  It's like Martha came over and waved her magic wand and made something magically magical happen in my laundry space.
Now, I should admit that not only did I skip some harder tasks (like adding another shelf up higher, so I could have more storage, or waiting until the paint was totally cured before moving the appliances back in) because I couldn't be bothered to work quite that hard on a Saturday afternoon (and I was already pushing the boundaries of nap time), but also: I called my mom toward the end with serious painter's remorse, convinced I had chosen the wrong color and that it was going to look like a low-rent hospital.  She assured me that no paint is the wrong paint and that it would be fine.  And once again, she was right.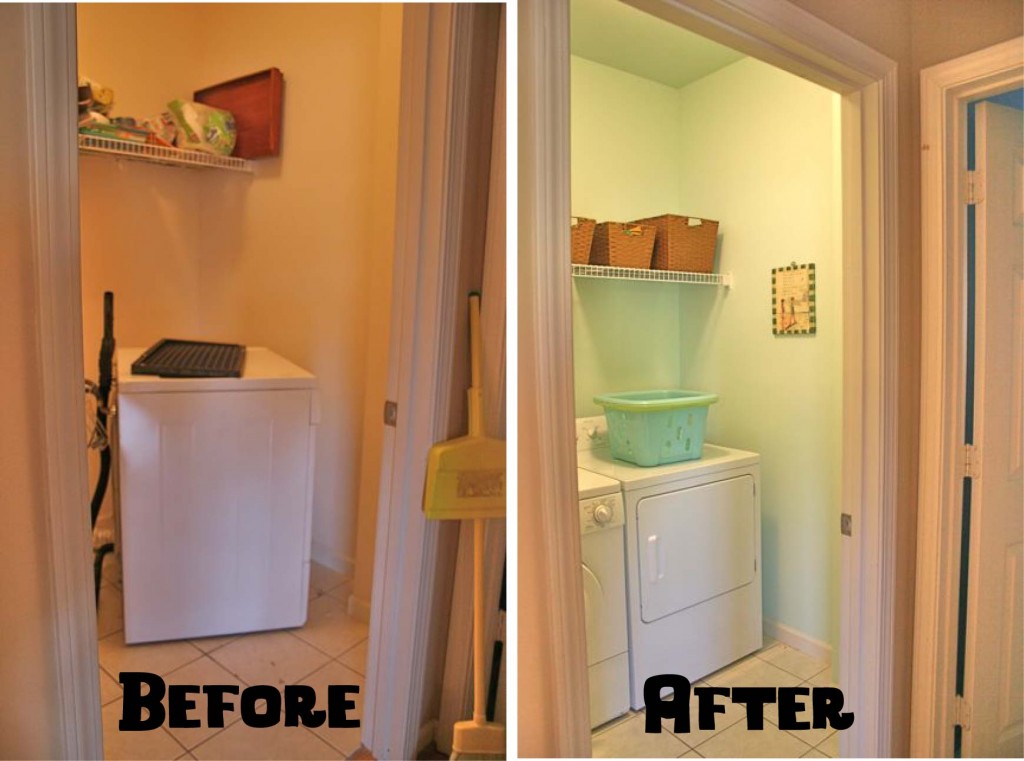 These photos were taken at the same time of day, one day after the other.  Can you even believe the difference in how light and large the laundry room looks now?  Cuh-razy!  What is it with builders never using a white when they want white?  Or with translating the word "neutral" to "unbearably ugly and soul-sucking"?  While I admit that a good cleaning-and-eliminating might've done some good, I think it really is the paint that made the difference.  My husband came home and saw that I'd been attacking the walls with rollers, and was not only impressed by how much better it looks, but that I'd painted the ceiling, too.  But clearly it had to be done.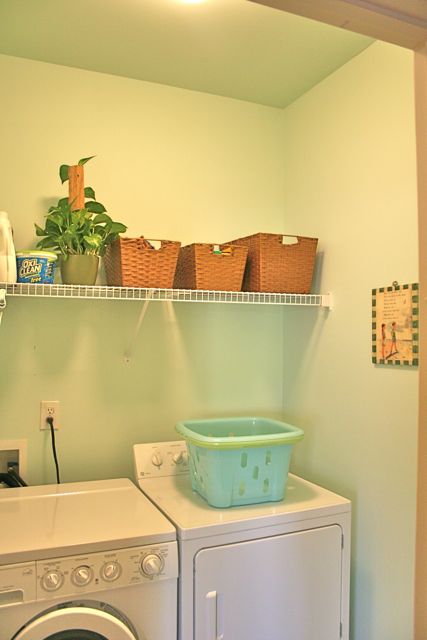 Le sigh.  Le happy laundry sigh.