This is easily the most aggressive sweater I own.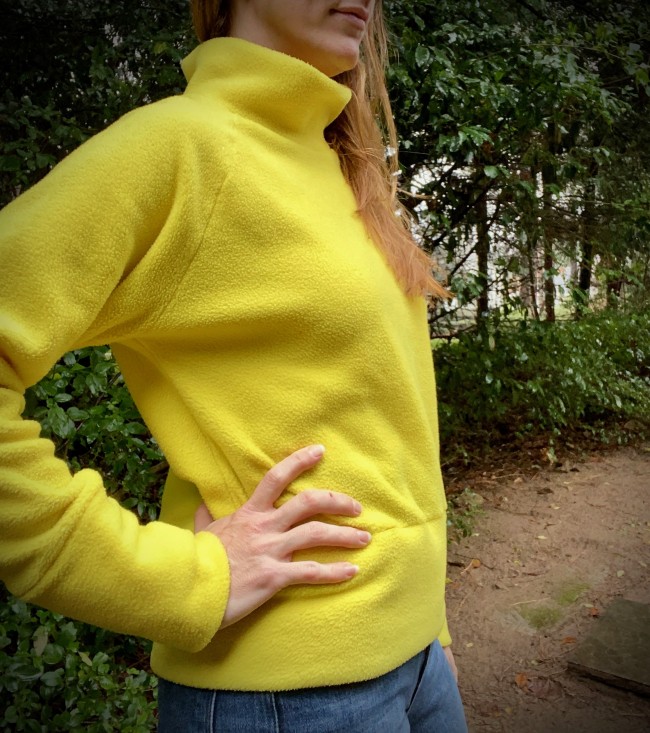 I bought this fleece when Hancock Fabrics was shutting down (RIP, messiest fabric stores evar, but let's be honest: in the face of social distancing we would take that messy shop with the sticky floors in a HEARTBEAT), because they were basically paying you to carry fleece away at that point.  I love All The Yellows, all the time–and this one seemed like just the right half-neon/half-borderline-green-ish color that I could work it into my wardrobe.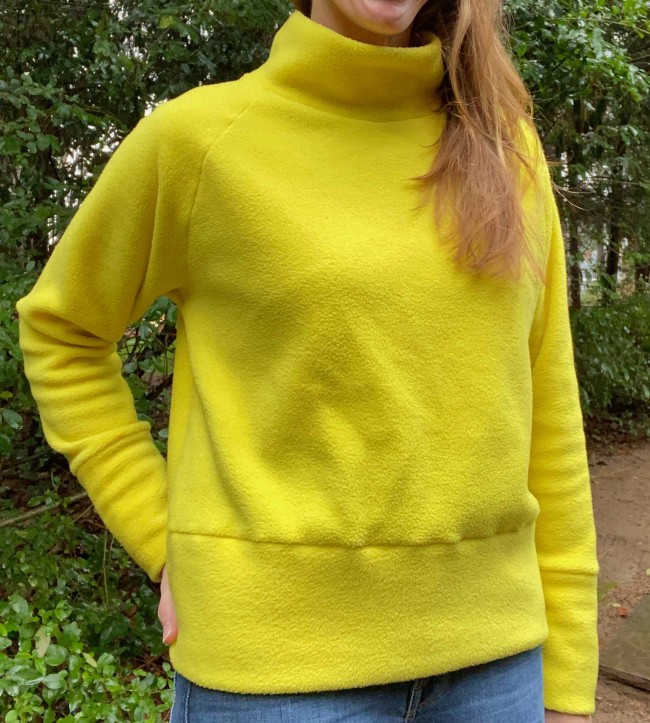 I love this version of the Toaster Sweater with the high collar, although I confess that as a result of the fleece, I don't find this garment to be a very flexible member of my wardrobe.  Between the cut and the color, it's most definitely a Statement Sweater.  But when I wear it, I WEAR IT.  I went by the kids' school to pick them up one afternoon and while I was concerned they would be late, I was NOT concerned they'd have trouble spotting me.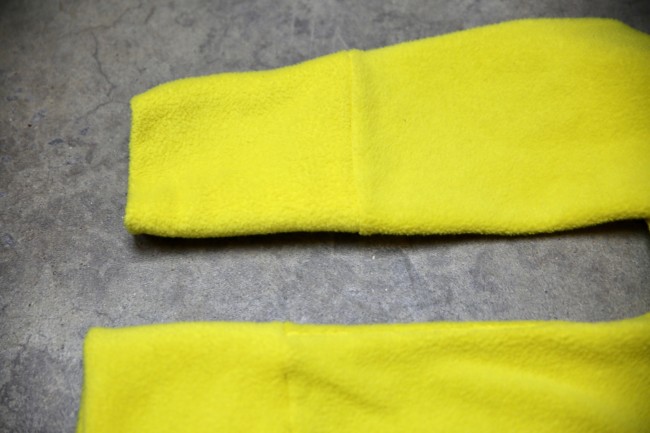 I find it a little challenging to style, I think because the collar in this fleece is so stiff I feel like I have to wear my hair up, which I don't do very often.  I also feel a little constricted around the arms.  I made the size called for, but I think if I was making it over I'd go up one size and give myself some room to layer.  The fleece is thick, and I always put at least a camisole under it, but the movement of the fabric over anything else under it means I don't have a lot of air around my body, and I think I'd like wearing it more if I did.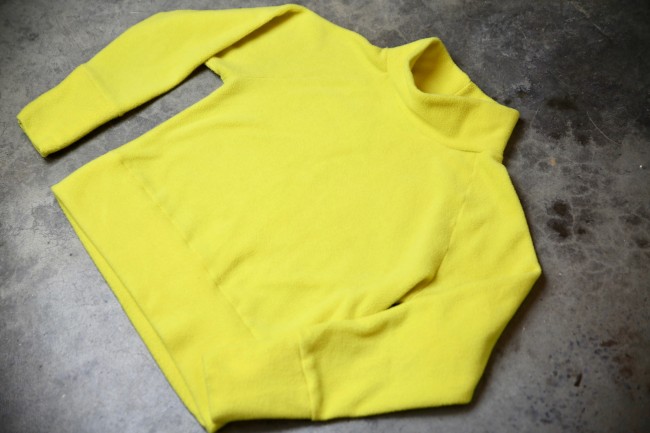 I'd love to see this in a fabric with more drape, I think, too.  The fleece is VERY cozy, but I love the shape so much and think it would read well in a rayon knit, maybe?  Something with more softness and movement.  I can't really push the sleeves up because the poly of this fleece doesn't have much stretch, ironically?  Even though I like the cut of the cuffs a lot.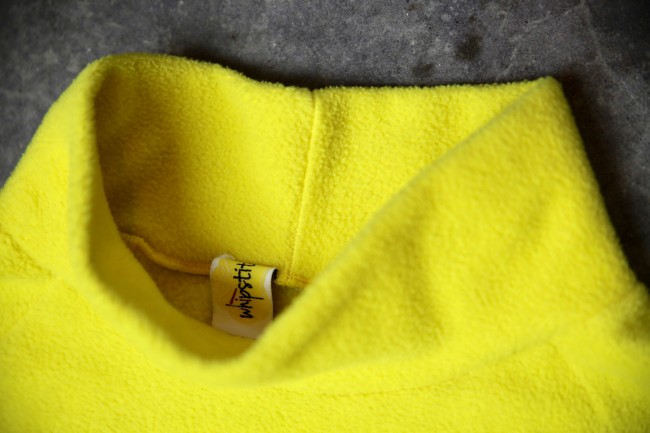 Hmmm.  I think maybe I'm dissatisfied with this make.  As I work through these "Lost Project" posts, I ask myself why I didn't share more of them sooner.  Some, I think, were always in the laundry because I wore them right away and all the time.  Others, though, like this one, got sent to the back of the shelf and just don't come out that often.  Like, I would set it out to wear for the day, and put it on, and then change my mind and take it off again.  This is one of those: I wear it, but I can't wear it often, and so it doesn't get much airtime.  I love the color, but it's somewhat limiting, and the fit is just snug enough that I don't wear it "for fun," but rather on purpose, to make a statement.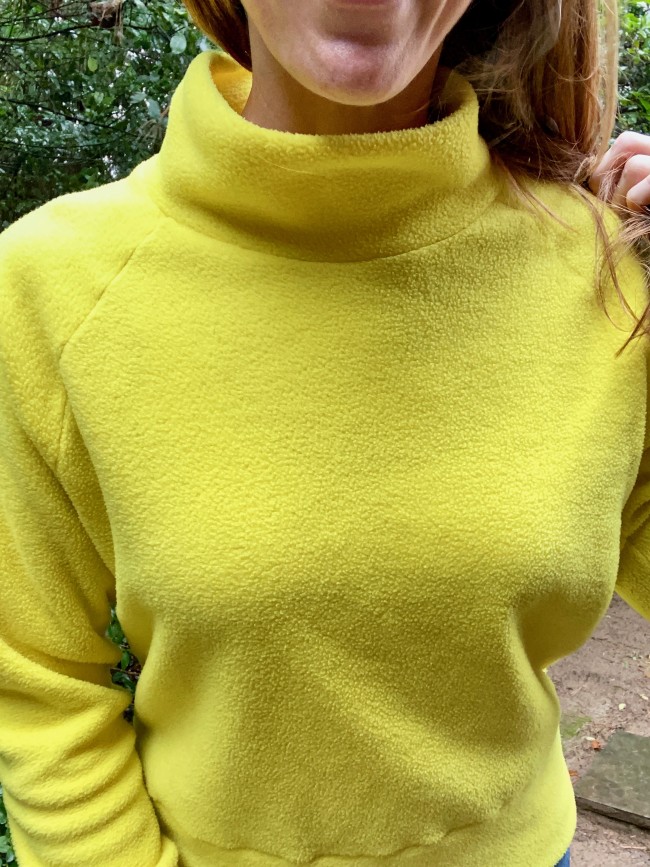 That begs the question: what's the better use of our sewing time?  Cake?  Or frosting?  I love having items in my wardrobe that I wear so frequently that I forget I'm wearing "all handmade," like every evening when I get into my cozy sweatpants and my around-the-house cardigan.  But I also love having items in my wardrobe that I wear strategically, like the floral skirt I wore last month to present at a professional conference, or a date night dress.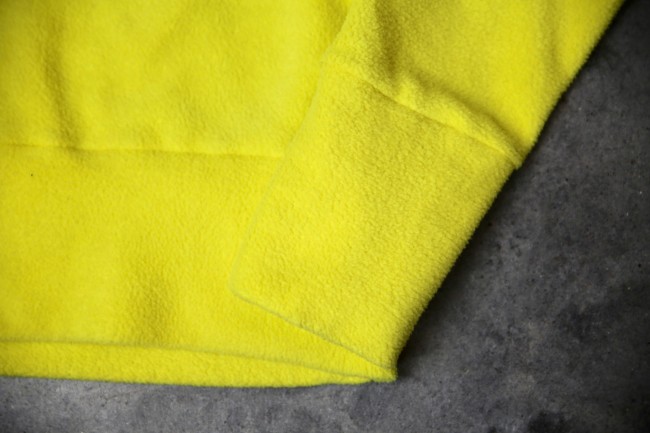 I have list after list of Things To Sew, and I'm trying to be a lot more intentional about what makes it onto them.  There's such a temptation to only sew "fun" garments, or on the other end of the spectrum, to only sew "basic" garments, like, only sew really simple lines and shapes that are easy to construct but maybe not very fun to wear.  I have absolutely done both those things in the past, and ended up with an entire closet of handmade items that I didn't EVER wear–I was in the Momiform of jeans/tee shirt/cardigan that so many of us live in, and not feeling great about myself.  Adding the moral disquiet of having also invested time and money in sewing a wardrobe that I didn't LIKE all that much?  Is a real downer.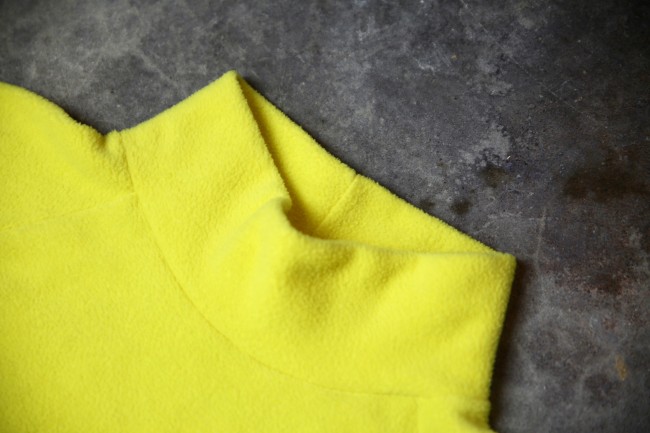 Posting about projects that have languished in my closet is, unexpectedly, asking me to analyze what I wear and why I wear it.  (I learned some valuable skills with my Style Sisters in Stasia's Style School, on the recommendation of a member of the League of Dressmakers, and I highly recommend both!)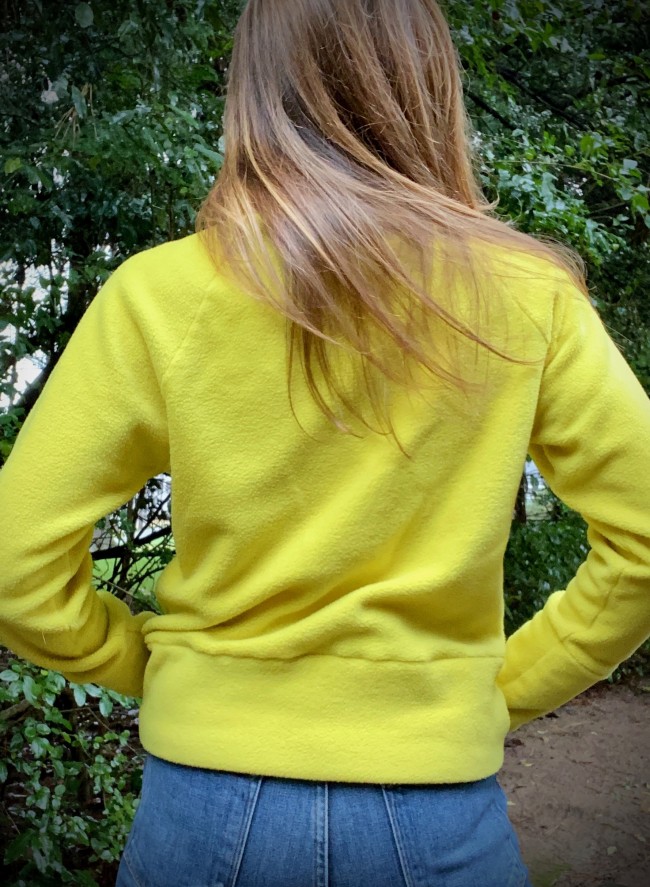 It has also inspired me to dress differently at home, and treat every day as a chance to wear something that SPEAKS: not just to me but OF me.  I get dressed to stay home now, y'all.  It has done wonders for my sense of self.  Self worth, self image, self soothing.  Looking at the clothes I wear as a means to make my outsides match my insides is inspiring me to edit and revise my sewing list, get out the "good" fabrics, and look at my wardrobe as a gestalt reflection of who I want to be, and how I want to communicate that to the world.  Even if I don't see most of the world most of the day.