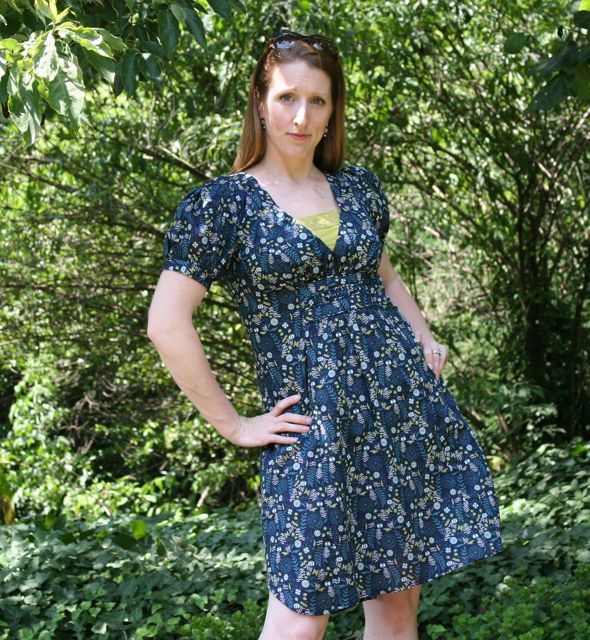 In just a very few weeks, I'll be teaching the BabyLock Totally Stitchin' School at the Martha Pullen School of Art Fashion, in Huntsville, Alabama.  This dress is one of the two projects I have planned for the school, and it's dreeaaamy.  I made this version out of a to-die-for Tula Pink voile, so it's soft and creamy and amazing (and the same fabric the School of Art Fashion will be providing in the classroom kits!).  The pattern is super well-drafted and went together really smoothly–plus, the dress is crazy comfortable and easy to wear.  Win!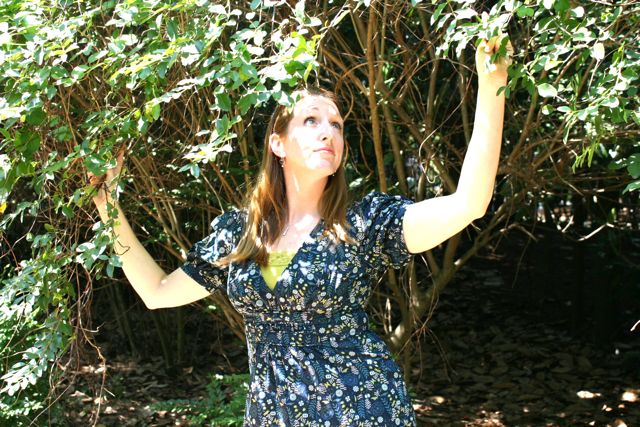 The front has a deep V-neckline with facings, plus a gathered lower bodice edge that connects with two piped panels.  The panels make the mid-bodice lay nice and flat, and combined with the elastic ruching in the back, it gives an easy fit that is flattering without requiring anyone to suck in too much.  The sleeves are gathered to a cuff that's loose enough for movement (I despise a tight cuff around my biceps), and there are slight gathers where the upper bodice meets the back yoke at the shoulder seam that are really soft and flattering.  See how just the fit of the dress makes me channel my inner Tyra?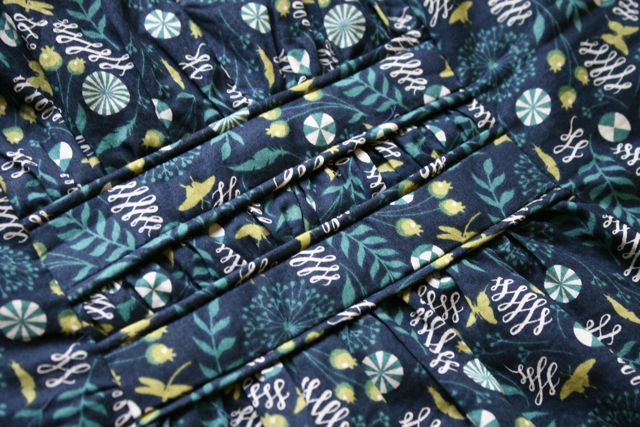 This is that piping detail at the front.  The two piped panels are interfaced, for some structure, and the edges connect to a gathered panel at center, so it all has lots of soft movement without being constricting.  My favorite part is that I feel slimmer and like I get some good waistline definition, but I don't feel at all self-conscious.  There's also an underarm invisible zip to make the whole thing easy to get on and off.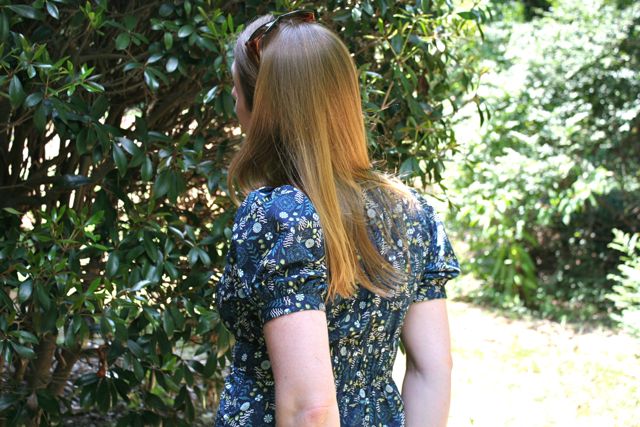 The back is simple and feminine, but timeless.  I think I could wear this dress as easily as my daughter or my mother (although they'd both do it in a different colorway).  The two bands of elastic in the center back give that waistline definition and plenty of room to move around.  The upper yoke is flat, and connects to the upper back with more soft gathers–it might be my favorite part of the dress after that piping detail.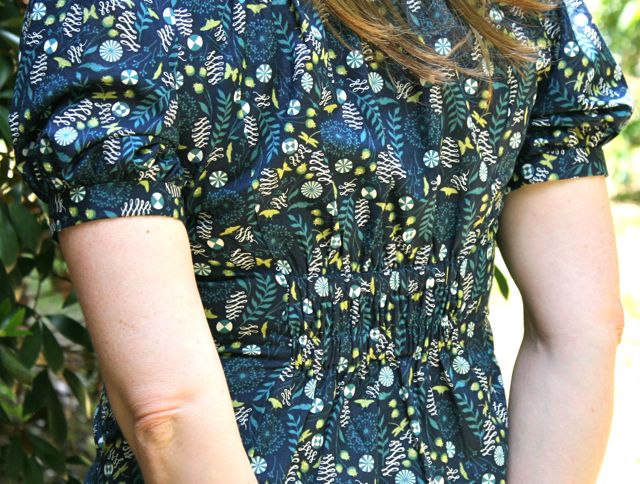 See how simple that elastic is?  Just a casing on the wrong side of the back, with 3/4″ elastic, but it makes such a big impact on the fit.  I don't have much of a waist naturally–turns out I'm a banana*–so I'm grateful for anything that makes my waist look curvier and me look slimmer.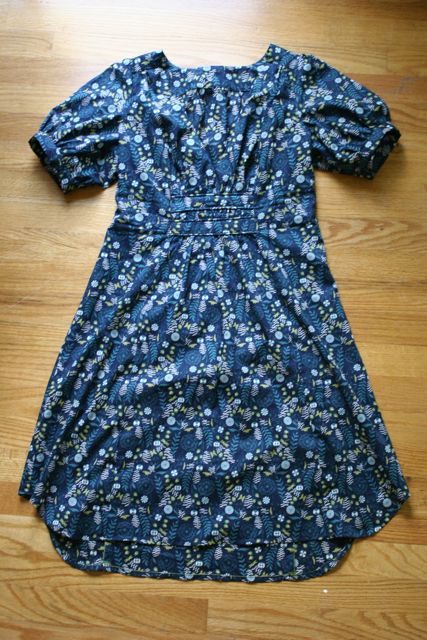 The hem is actually a shirt-tail hem, so it's softly curved, plus it's very on-trend with the slight asymmetricality of the front vs the back.   I think I'd like to do another version with a straight hem, too, just to see the overall impact that would make on the dress.
The School of Art Fashion group will be putting this together in two classroom days, and then moving on to a fantastic pair of pants.  There are still spaces left if you want to come hang out with me for a week in late July!  You can be a secret agent, which is how I feel anytime I put on my sunglasses while wearing a pretty dress–Undercover Mama: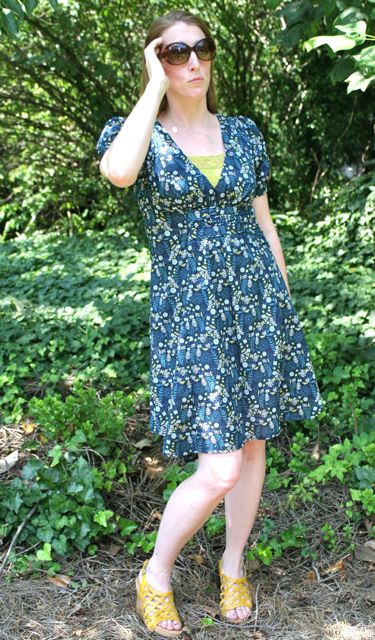 Woot!
*I was always taught that bodies are classified into three types: the apple, the pear, and the "ruler", which was more of a straight-up-and-down shape.  Because I've got some hips, but they don't measure more than 10″ bigger than my waist, I can't be a pear, which I thought made me an apple.  Turns out, apples have a waist measurement larger than their hips, so I'm not an apple, either.  Recently, I read that they've dispensed with the "ruler" and added the "banana," for people who have a waist less than 10″ smaller than their hip (waist more than 10″ smaller than the hip is a pear) but not larger than their hip (apple).  I guess that makes me a banana.