OK, I've been promising all along throughout the Stitch Savvy blog tour, and here it is: I'm giving away TWO samples of projects from the book!  These are the actual samples, made by me and photographed here on the blog or within the pages of the book, using the patterns and projects included in Stitch Savvy.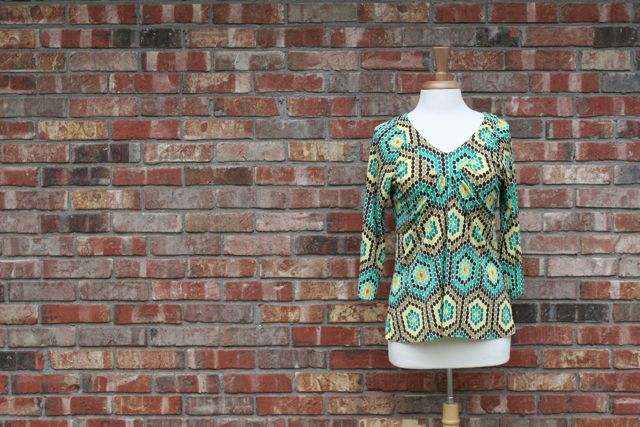 First up, the knit tee!  This has been a really popular project throughout the blog tour, and I personally love this top.  But I've got the blue one from the book, and so I am letting this one go!  It's a very drapey Italian jersey knit, lightweight but easy to layer.  It's made on the size M from the Knit Tee pattern, which is a size 6/8 in off-the-rack (but it has a good amount of ease plus it's a stretchy jersey, so the sizing is pretty forgiving).  I think it's such a great top for spring/summer/fall layering!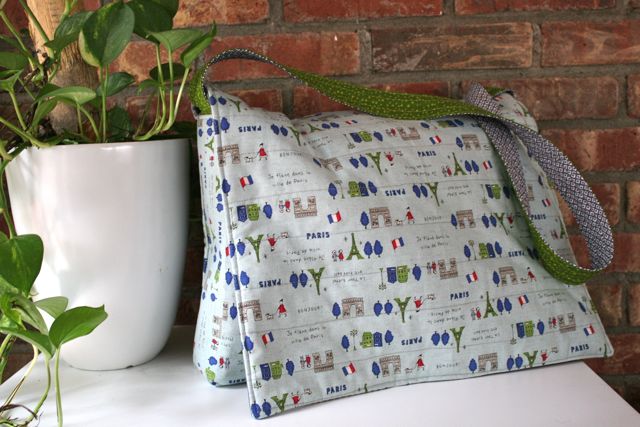 Second sample you could win?  The Reversible Quilted Satchel from the book, in the amazing Japanese cotton/linen canvas Paris print!  I adore this bag, and the fabric, but giving this one away will just motivate me to make another–and it's such a dreamy fabric!  Perfect size, just the right shape, plenty of body but without being heavy.  Fabulous bag, and on its way to a loving home, I hope!
To win one of these projects and have it sent right to your very home, simply LEAVE A COMMENT here.  Tell me WHICH of the two you'd like–I'll choose randomly for each prize, but want to be sure if you want the tee and not the bag that you don't end up with the bag and find yourself disappointed!  If you'd be happy with either, just say EITHER in your comment.
Giveaway is open to anyone, worldwide.  Comments will close on Saturday, January 26 at midnight.  Winner will be awarded Monday, January 28!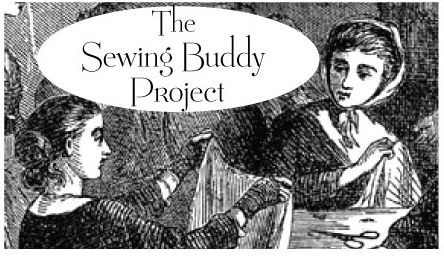 While you're at it, sign up for a Sewing Buddy?  That closes Feb 1, so get those requests in now!  I'm already pairing folks up and just getting ready to send out the first batch of Buddy matches!  Woot!