A fabulous orange stripe seersucker Laurel dress with a center front trim detail and in-seam pockets: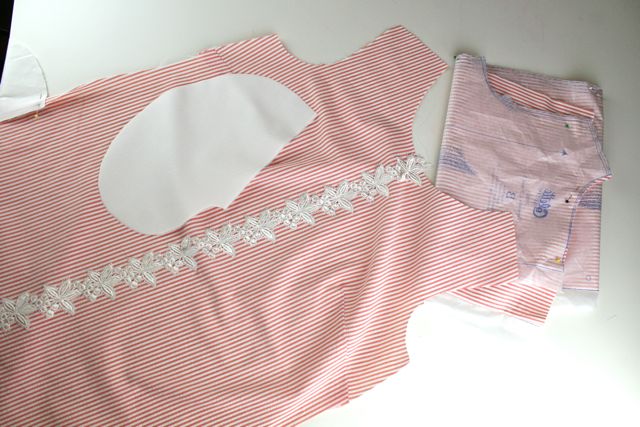 I got the idea for this one right around the time the Laurel pattern was released.  That pattern coincided with a (very rare) trip to the mall, where I tried on this dress: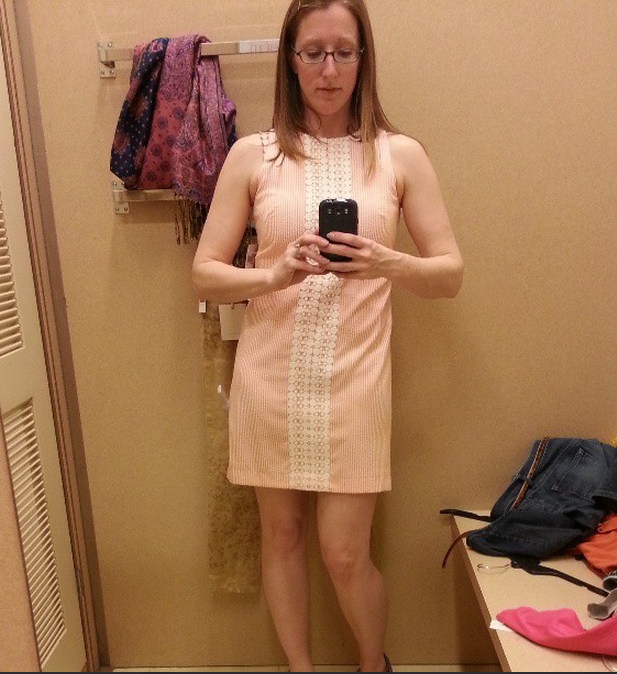 It was my size, but a petite, so it fit great everywhere except the length–the bust points are way off, and that's saying something, because I have a legendarily short torso, and it takes some work to make things not line up right.  I loved the creamsicle orange-and-ivory seersucker, though, and the lace detail at center front.  I decided well before I snapped this shot to my Instagram that I would be making my own and not spending a scandalous $138 on a dress that didn't fit all over.  Obvs.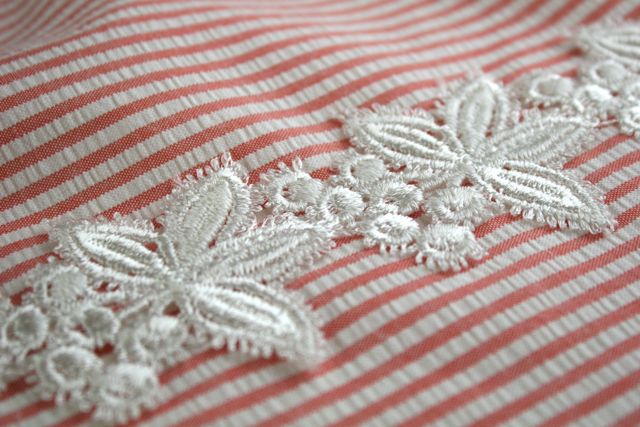 I picked up both the fabric and the trim at Mood when we were in NYC this past April.  In fact, this fabric was really the raison d'etre for that trip to begin with (although my husband is pretty sure it was to score linen for him so I could make him a couple of summer sport coats–not that it's relevant why we went, just THAT we went).  This is a 100% cotton WOVEN seersucker, which is super important to me–I work very hard to avoid polyester in almost any circumstance, and as far as I'm concerned, why even bother with a seersucker stripe if it's printed?  Get the good stuff–so I did.  I brought home 3 yds of 55″ fabric, and the Laurel took less than half that, so I think our younger girls might have to get matching dresses this summer.  Little girls dressed to match Mommy?  Circa le 1976, y'all!
The plan is to have this finished for our first-ever band-new-patio cookout this weekend, which I think is do-able.  I'm slowing things down a bit by adding both French seams AND in-seam pockets–which will also have French seams.  But it's so worth it.  One: pockets, always.  Two: French seams, on everything summery.
Pics when it's done!  What are YOU sewing today?