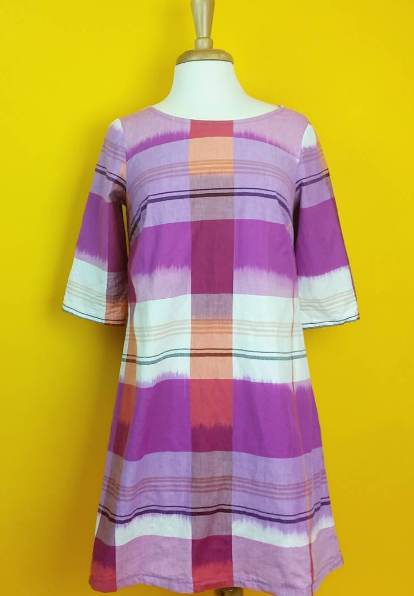 And then one day you catch yourself thinking, "Well, sure.  Of course I'm going to make my own underwear.  I mean, why didn't I think of that sooner??"
But let's back up a bit.
I came to sewing as someone who makes clothing.  I didn't start out making quilts or bags or even really home decor.  I thought sewing WAS making clothing, for a big chunk of my life.  All the other stuff came later.  But even as someone who came into sewing making clothing, it never occurred to me to make…ALL my clothing.  ALL of it?  Like, ALL all??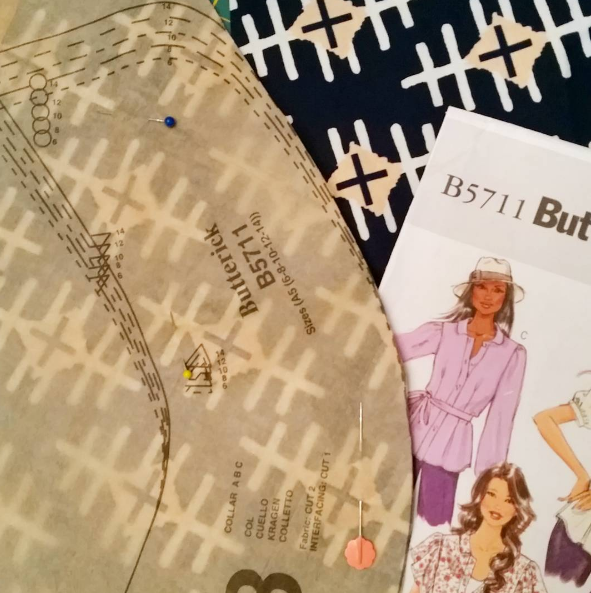 Over the past few years, I've been moving gradually away from making the majority of my garments from novelty prints, things that get worn once or twice but then hang in the closet, to trying to create a wardrobe of things that I really reach for and want to wear each day.  First-choice garments, if you will.  And I'll be honest, it's been hit-or-miss.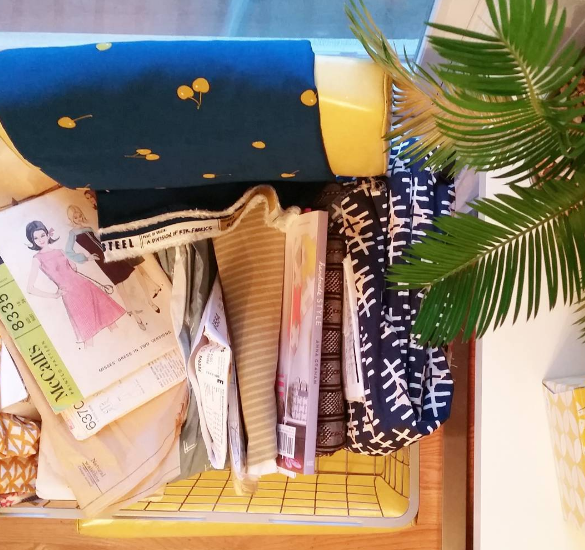 I get bogged down because I have Big Plans, but I have a hard time always executing them.  Or I get all my patterns and fabrics and piles all organized, and suddenly the seasons turn and none of those garments have the instant gratification attached to them that makes me want to wear them RIGHT NOW.  Or I'll make the first thing in the pile and it will have THE most disastrous fit, and I'll be completely derailed.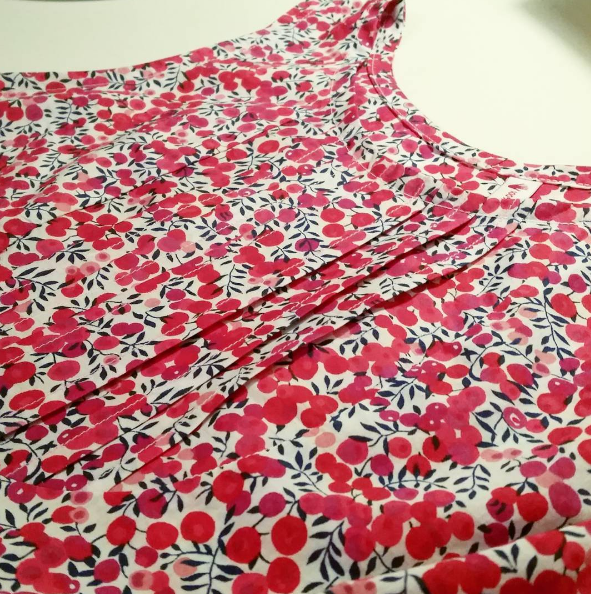 And then there's the issue where I end up with piles of garments and not ONE SINGLE OUTFIT.  Not one.  And it's so discouraging.  Like, I spent all this time and effort and, let's be honest, money–and I still have nothing to wear?  I have three new dresses but not the right shoes, and one of them is too short because somehow my knees got old before I could finish sewing, and there are a couple cute tops but they don't work with that skirt, and gag, I'll just throw on jeans and a tee shirt and call it a day.  Are you smelling what I'm stepping in?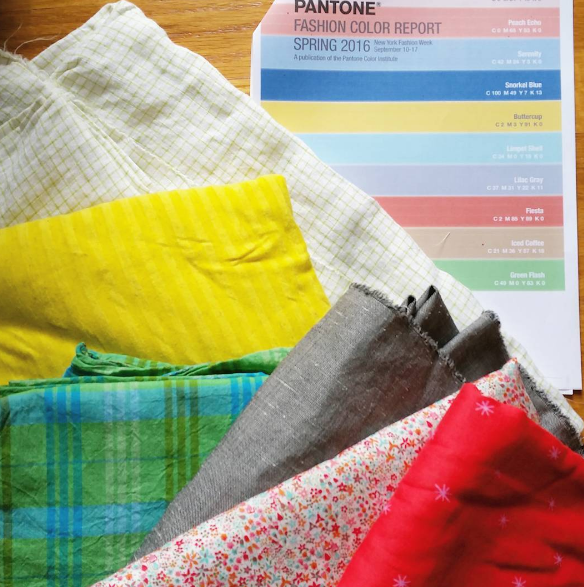 Our family is going on an Epic Vacation this summer, and we're all pretty excited.  Because I am an unapologetic planner, I started putting together fabrics and thinking about ALL the new clothes I was going to sew, pretty early on.  But I did something I haven't really done before: I started by thinking about my PALETTE.  Now, I've told people for years and years that they have a "secret palette," the colors they turn to again and again whether they realize it or not, and I knew that I had certain colors that I love–turquoise, pomegranate, avocado–that occupy most of my sewing.
But–and this pains me to type or even to think out loud–I was never really deliberate about building around that.  I mean, for reals??  I HAD MY COLORS DONE BACK WHEN IT WAS COOL, YOU GUYS, I SHOULD KNOW BETTER.  (I'm a spring, by the way.)  But I seriously never used that as a STARTING POINT?  I sewed and sewed, but didn't work intentionally toward building a wardrobe.  For myself.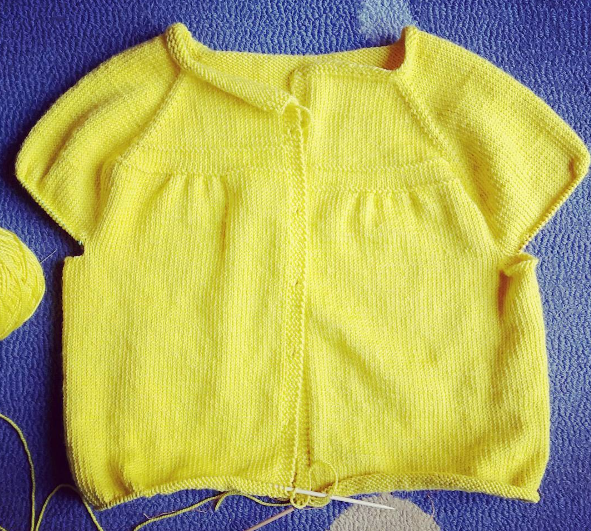 This giant epiphany wasn't anything as organized or strategic as the Wardrobe Architect series that Christine has been working through using the guides created by Sarai over at Colette.  You all know how I love a printable worksheet and a Master Plan, but this was much more organic than that–and maybe that's what has made it stick so much with me.  This was me thinking, "Hmmm…what if all the things I'm making WENT TOGETHER?"  Kinda like a capsule wardrobe, but just for this one trip.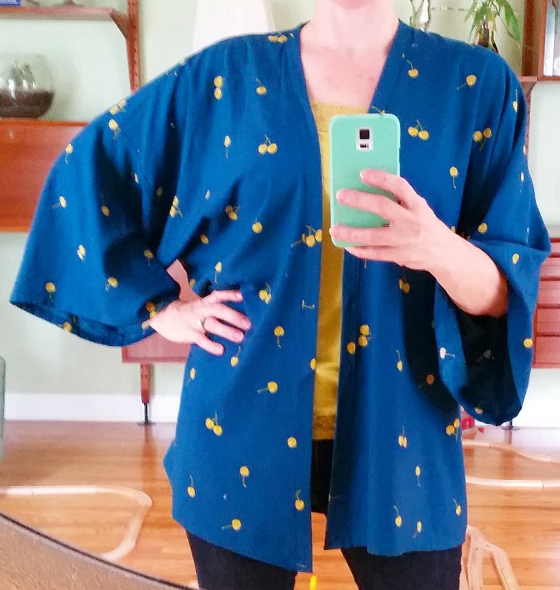 And so I pulled a few fabrics I'd been hoarding.  And then I dug around the internet for some color swatches and printed out a few pages of "palette ideas."  And then I dig around my zillions of stashed fabrics–all yardages of two or more, because who loves a crazy lady?!?–and started making piles.  And you know what I learned?  THEY ALL ALREADY WENT TOGETHER.  I just wasn't sewing with them that way.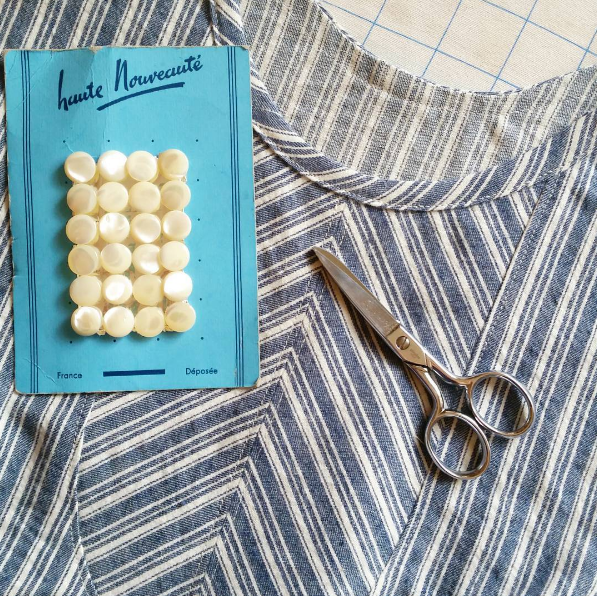 The other truly life-changing (or at least habit-changing, boat-rocking) thing that has deeply affected me this year has been the League of Adventurous Dressmakers.  Working through the topics we're covering each month has been inspiring, mostly because I really feel like we're all in the same boat together: we all want to make better clothing.  Boom.  No more, no less.  And so I've been making more things for myself, and have been asking more questions than I ever have previously: WHY doesn't this work on me?  WHERE can I change this garment to make it perfect?  WHAT constitutes a really, really good fit at the shoulder or at the bust?  HOW can I work my handmade clothing even more deeply into my wardrobe?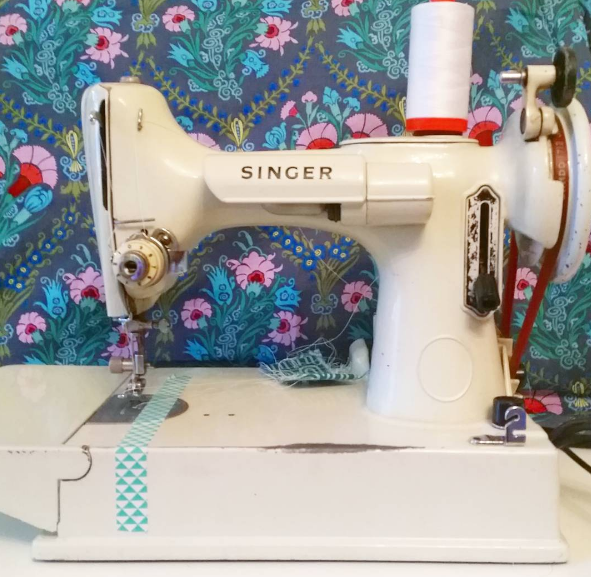 Suddenly I was printing out PDF patterns I'd forgotten I had and making obsessive, exhaustive lists of garments to sew.  This was right around the time that my husband and I did our bi-annual Major Closet Purge, and I started asking myself all these OTHER questions, too: do I really NEED all these new clothes?  What "spot" are they taking in my existing wardrobe?  Do I wear these things that I already have, and just because I paid a lot for it, is that a reason to keep it when I know I don't wear it?  Those tee shirts that are quitters, should they really even be able to sell those for five dollars?  AND WHY DO THESE UNDERWEAR RIDE UP SO MUCH?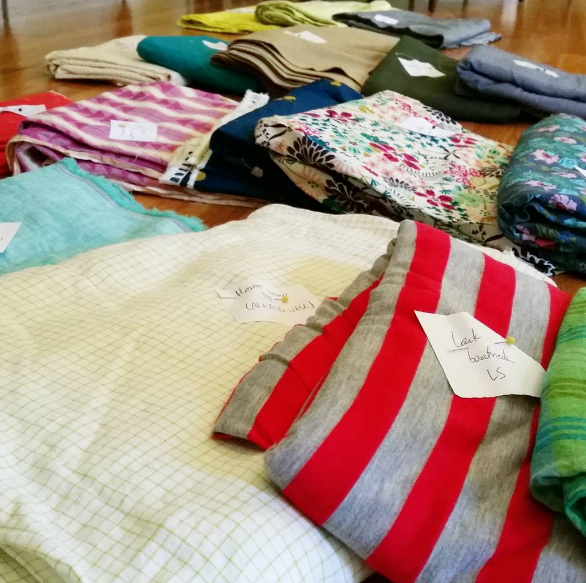 And so what happened was that I got rid of about 35% of my existing wardrobe, because I've been working through some issues of my own greed.  And instead of replacing those garments at a store, I'm planning out–strategically, intentionally, deliberately–garments to replace them.  And as I plan those garments, I'm carefully taking my measurements and making muslins, sometimes two or three or even four, to make certain that I get the right fit, so that the new garments last a really, really long time.  And I'm avoiding duplicates, because I can have fewer and wear each piece more often, to get more wear out of each one by combining the elements in different ways.  And I'm working with a highly defined palette–because I realized when I pulled all those fabrics for my "vacation wardrobe" that I could make SIXTY-FOUR different garments without buying a single yard of fabric, and ALL of it was already within that palette (and also, I realized why I never ever wore some of the garments that I tossed, because duh, they didn't work with anything else I owned).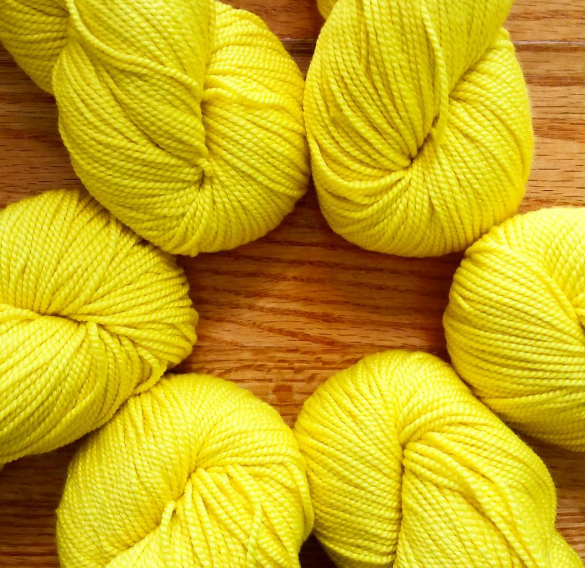 SO much thinking–so much thinking I THOUGHT I was thinking, but that I couldn't have been thinking, or it wouldn't seem like such a revelation.  You do all that kind of thinking, and then suddenly you find yourself on the shores of that last remaining dresser drawer: socks and underwear.  And I'm already knitting, so why not socks?  And I have all these tiny scraps of jersey and interlock left over from making tee shirts, so why not underwear THAT DON'T RIDE UP?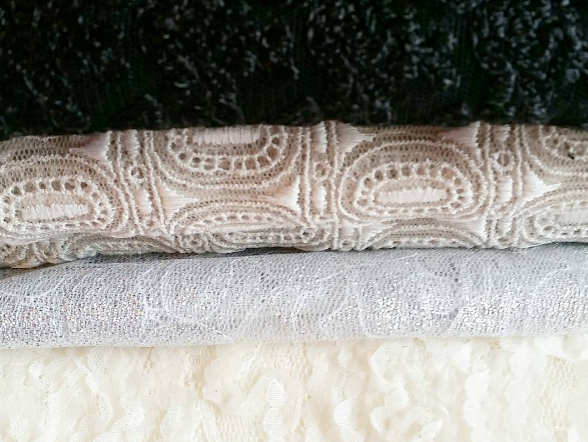 And that, my dear friends, is how making your own clothes becomes the most natural thing in the world.  Not by being the best seamstress.  Not by being the busiest or having the biggest stash or by spending the most time sewing.  Making your own clothes becomes natural to each of us when we have that AHA! moment, when we realize WHAT we want to build and begin to seek out the HOW of beginning to build it.  Never mind that I made my very first garment (cough) over seventeen years ago.  It's never too late for an epiphany that can change your whole closet, one hanger at a time.
I hope you're watching and thinking and dreaming during Me Made May, the month on the internet when we celebrate our handmade garments.  It got a little weird for me last year, because I felt like there was all this pressure to "keep up," and I smelled a little greed and gluttony in my own posts.  But this year has felt like a fresh start, with fresh wind in it, as I see what I'm building lasting longer than what I buy.  Here's sending some of that investment energy along to you: may we all sew pieces that we're proud to wear out and pass down.