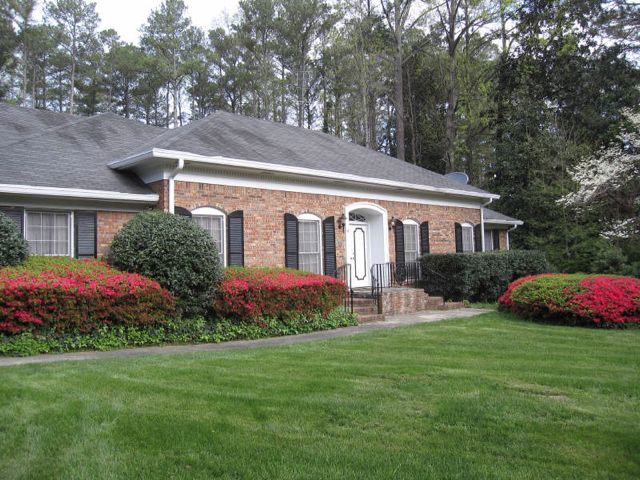 It took 90 days.  Yes, you read that right.  If you follow me on Twitter, you know that we've gone back and forth and wondered if this was the right house, or what.  I mean, it kinda seemed like it was taking a long time, and we struggled to know if we were being patient or foolish.  Yesterday, papers were signed and this house is officially ours.  And so we say: boo-yah!  Clearly, some things are worth waiting for, and we're praying that our Forever House was/is one of them.
We're going to paint and replace carpet before a single stick of furniture enters the building, since it was built in 1968, the previous owner bought it in 1972, and it has never been remodeled.  And we're pretty sure never had the carpet replaced.  So, there is work to do.  I'm just warning you: it's about to get very DIY home dec up in here.  Brace yourself.
Also: woot!
N.B. This photo is from the listing, and does not reflect the current state of the yard, which has icky dead vines trailing up the front of the house and a yard that has clearly lost the battle against army worms.  We think part of why we got a good deal–and literally bought the last house available in the neighborhood, even in this "buyer's market"–is because, in the words of the dude who ran the estate sale, it's "a dog from the street."  But the floor plan rocks and it's gonna be great.  Trust me.