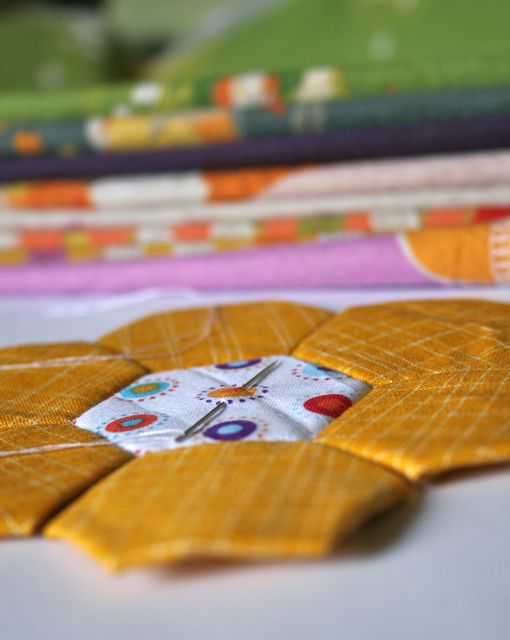 Last night, I taught an English Paper Piecing workshop, and was reminded how enamored I am of this technique.  It's very Zen and meditative and repetitive in the most soothing way, but at the same time, it requires some basic geometry and logical thinking and planning ahead.  It's slow sewing, the kind that lends itself to socializing and daydreaming, and it's pretty awesome.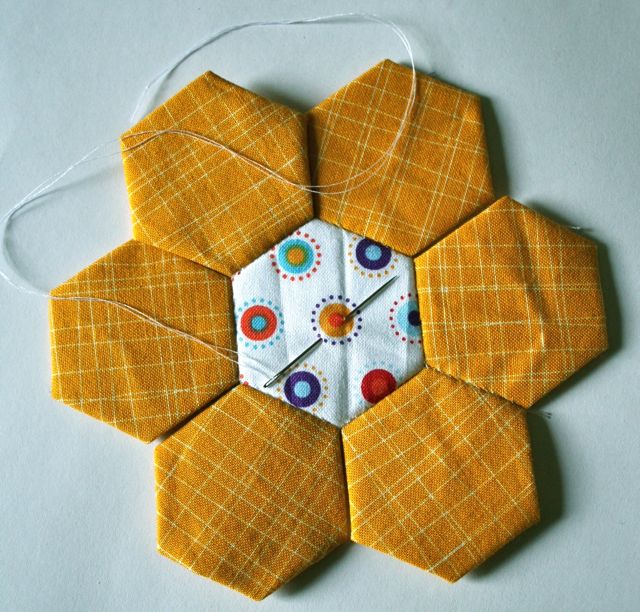 I have gotten so obsessed with it that I bought a fat quarter bundle of Heather Ross' Far Far Away 2 and planned out a (very complicated) super-sized hexie quilt with it.  But that dream has died.  It's official.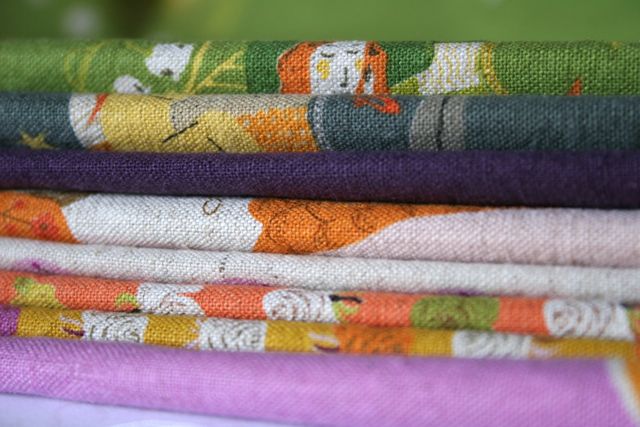 It's an epiphany I assume anyone who works with fabric has at some point, but it's always a little painful when it rears its head and poops all over your plans: some fabrics simply do not lend themselves to certain designs.  In this case, I still love the weight and the color and the texture of this collection for making a quilt in general and for hexies specifically–so crisp! so vibrant!–but the illustrations are pretty large scale throughout the collection.  And they are so, so dreamy that I'd hate to lose any of that detail by breaking it up into hexagons.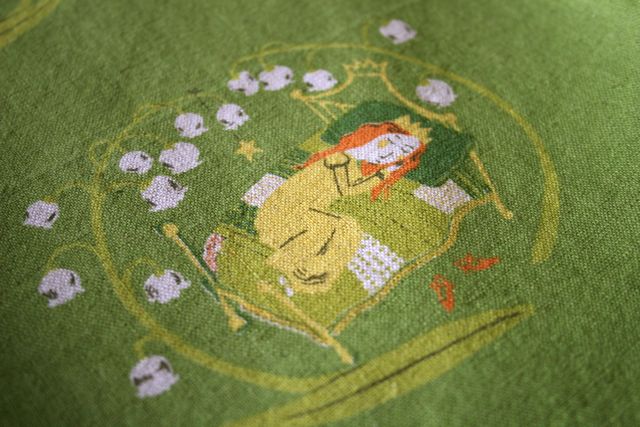 So I'm hoping that this weekend, I can hit Made By Rae's quilt pattern and bust out something that will really showcase the full fabulousness of these fabrics.  And my dream of an unnecessarily complicated paper pieced quilt will have to wait its turn, for when I find the perfect fabric…