Y'all were right: a sweet, girly dress was the way to go.  If I'd had time, I would have taken more advice and mixed it up with some funky fabrics and some checks and houndstooth, but we're usually on a fairly tight timeframe here, so I went with the straightforward and let the fabric be the star: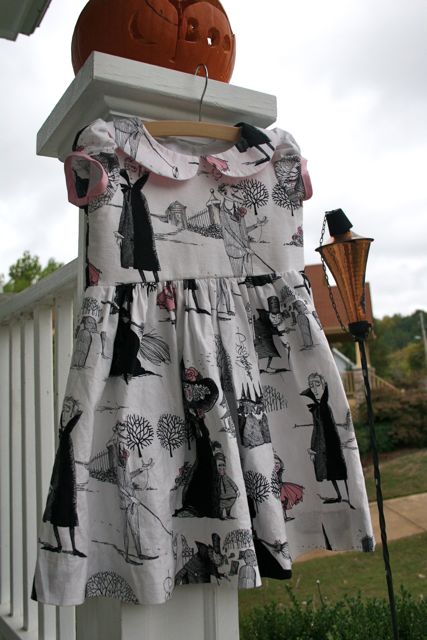 Today was an appropriately gloomy and overcast day for this slightly dark dress to make its debut.  Our four-year-old was very, very, VERY excited to wear it to school, and tell all her friends about it. Well, tell Hannah about it, but "none of the other kids were tolded."  Still.  Wide Peter Pan collar, puffed cap sleeves, button back, and hugely full skirt–two full panels of 45″-wide fabric in that sucker.  Great for twirling.
It's the hints of pink that I like best, and that I think really make the print more surprising in contrast: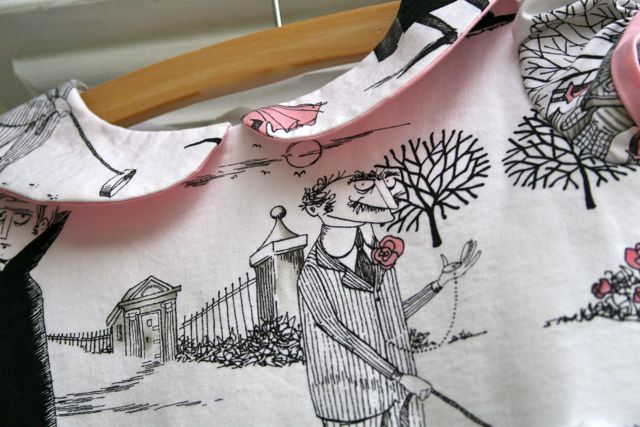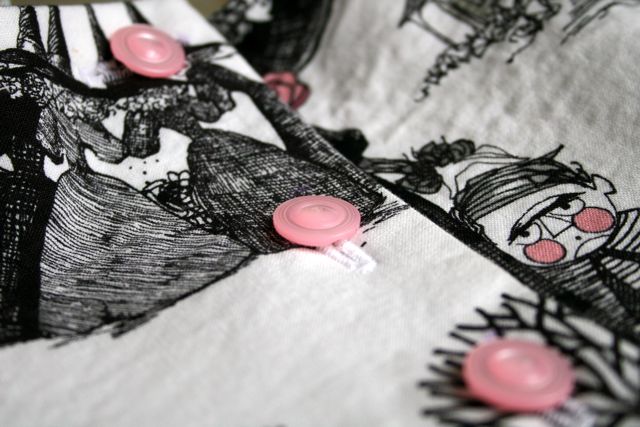 I even stitched those buttons on by hand, which I am usually far too lazy to do.  Today will be dedicated to  making three little Halloween costumes (our youngest already has her hand-me-down costume, thank goodness), because a mother's work is never done.
Have given myself permission to eat only peanut M&Ms and Take5 bars this year, so I can work on getting the rest of this baby leftover pudge gone by the time my Christmas debut rolls around–I've got some amazing silk I'll be stitching up at the Retreat (one space left!! come join us!!) and I want to be STUNNING for my husband's fancy dress party.  Plus, I don't want to end up like this guy: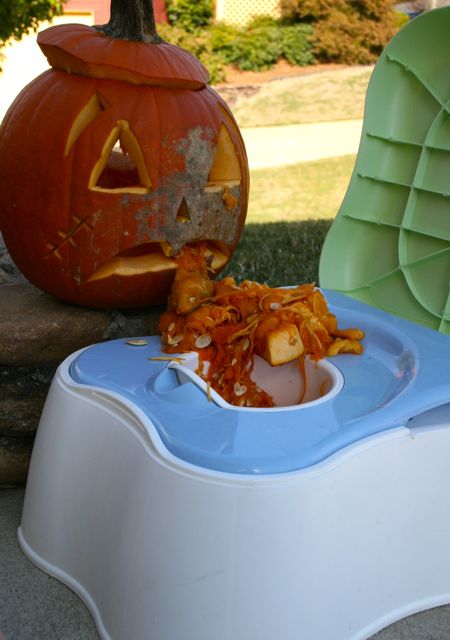 Happy Halloween, y'all!