I wasn't going to sew Christmas pajamas two years ago. Until my children heard about it. They were actually speechless. Aghast. Appalled. Couldn't IMAGINE a world in which they didn't launch into bed on Christmas Eve wearing new handmade pajamas.
We work hard not to go (too far) overboard for Christmas, to the point that we only get our children two gifts each. We stuff their stockings full, though, and I personally love the tradition of wrapping new pajamas and opening them on Christmas Eve. It makes for a nice preview, and for snappier Christmas-morning photographs. Side benefit: since we have grown even more fond recently of giving gifts that are experiences over items–our children have gotten tickets for family trips the past three years, and will again this December 25–they can take their jammies with them when we travel, and have a little home comfort while we're away.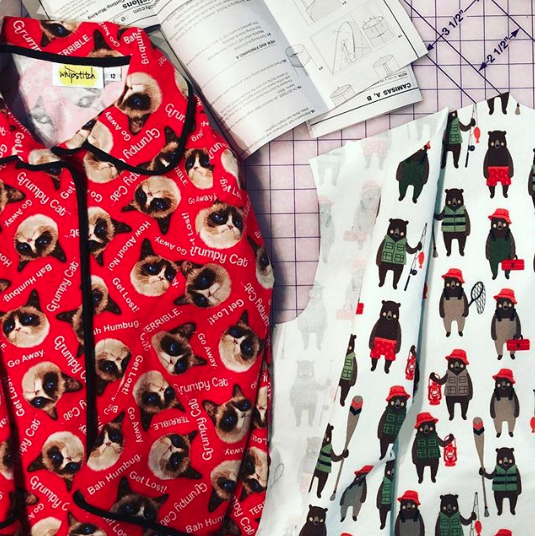 Which left me, three days before leaving town for a three day trip the week before Christmas that year, when I knew we'd be pulling into the driveway at supper time on Christmas Eve, ironing and cutting out PJs that I didn't really have much hope of getting done. Christmas sewing really is the ULTIMATE in deadline sewing.
But their faces!! Their delight!! Their wordless devotion to the tradition and warm sense of home that comes from handmade pajamas on Christmas morning: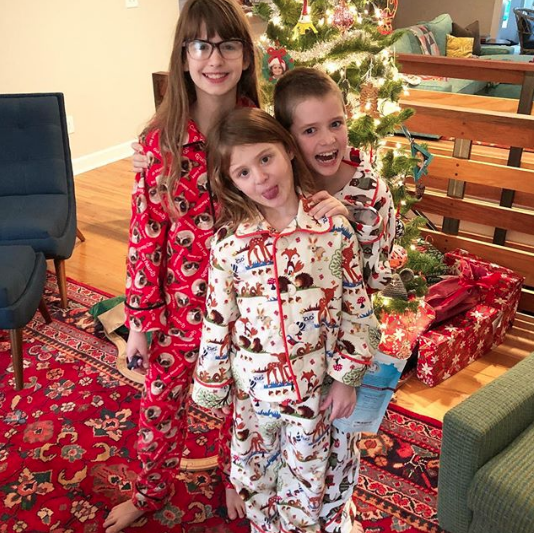 This year, I have fabric on hand leftover from…well, past years, let's not be dishonest. But! Score! I also have a fully completed pair for myself, which I made as part of the Carolyn Pajamas sewalong for the League of Dressmakers last year.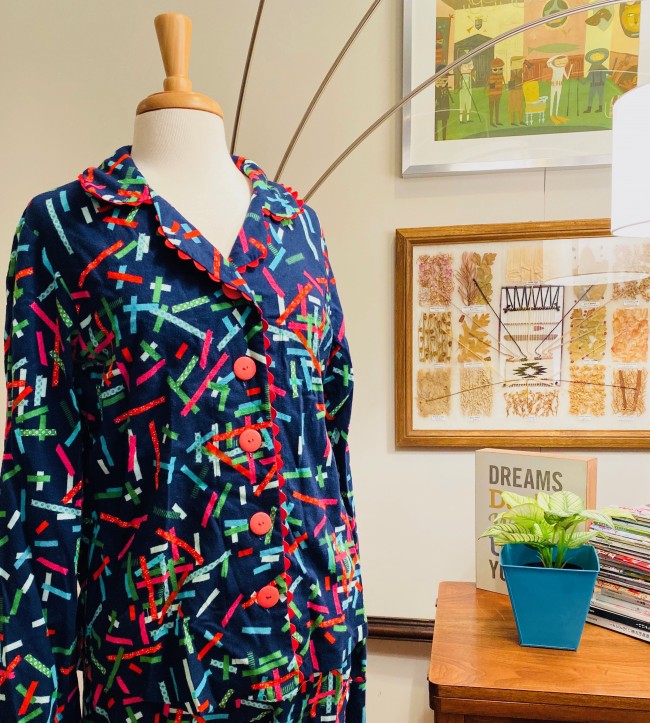 (You can see a slightly-outdated list of pajama patterns here, and find the always-timeless Carolyn Pajamas pattern here.)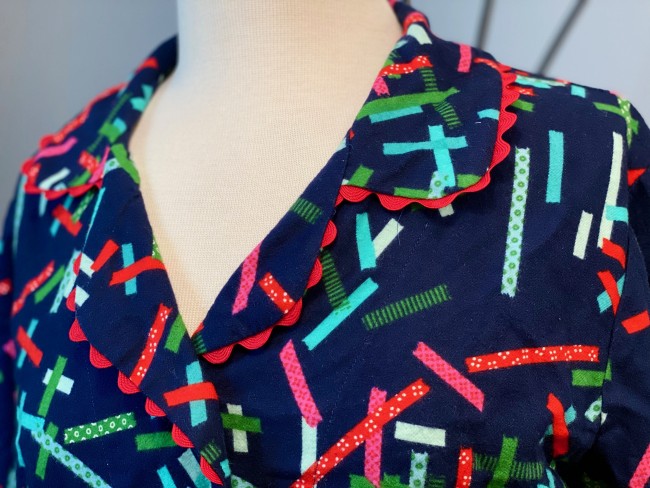 I haven't even cut out the ones for my husband or our children yet. It's getting down to the wire–ten days before Christmas is reeeeaaaaaallly close for a sewing project. That handmade piping from last year's jammies won't be making a reappearance this year, which will save me some time, but honestly I found that it made the tops too stiff and the cuffs on the pants bell out in a way that allowed cold air to come in, so I might've skipped the piping regardless.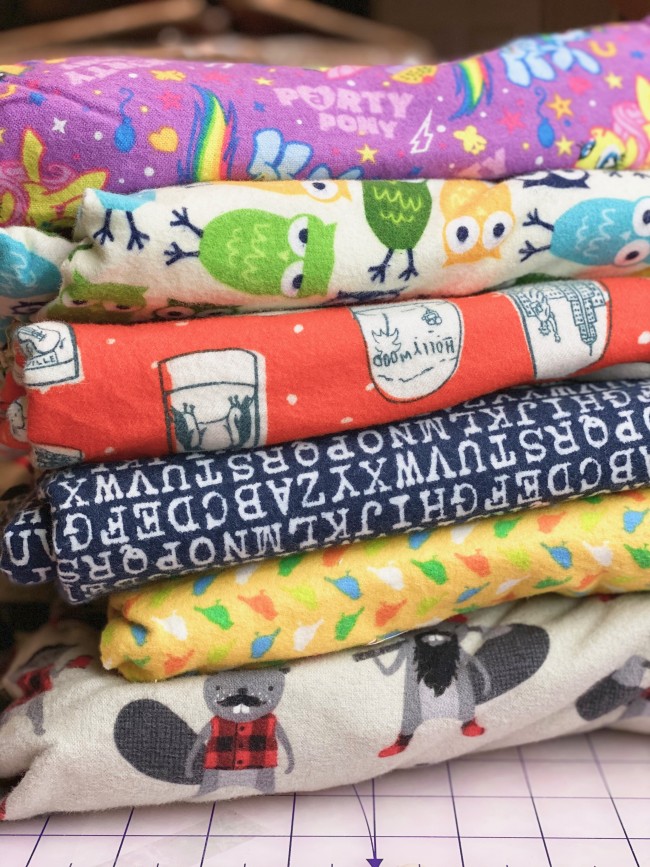 What I won't skip are the tags. Those Grumpy Cat jammies on our daughter? Our son wears them now, and he's just about to outgrow them. Our youngest can't wait for her turn to wear them ("In memoriam, Mommy. Because Grumpy Cat died."). I love, love that our kids hand down these handmades, and that when they're finished wearing them, we can donate them to Goodwill and some other family will know what size they are, and maybe pass them along to their kids, one after another.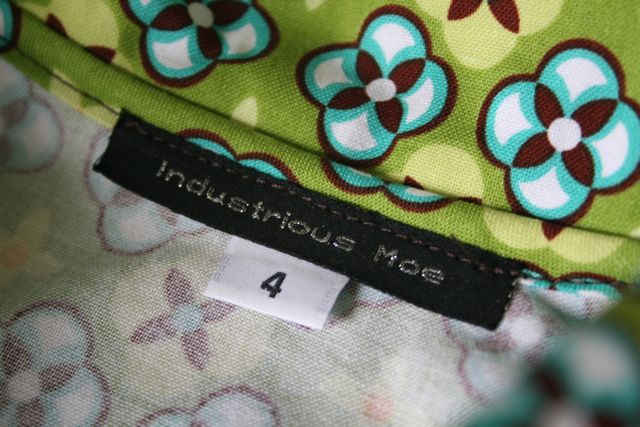 There's a warmth to handmade. Literal flannel, fuzzy warmth. And metaphorical, family tradition, heart warmth. It may require me to sew under-the-gun, up against the clock. I don't mind. I'm investing, in me and in them and maybe in someone I'll never meet, who needs the warmth. Both kinds.
---
I want to share that same investment with you, too. Did you know that we have a vibrant community of makers that solve crime and sew quilts? And a League of Dressmakers where we sew adventurously to create a wardrobe we can feel confident and proud wearing? None of us have to wait or imagine the investment of our hands–we can see it happening, in real time, and benefit from it today as we build the future one stitch at a time, and we can do that surrounded by others who want to build alongside us.
The year ahead is an open space to establish your own traditions, so that when the holidays roll back around you can reminisce about what you've learned, how you've grown, and friends you've discovered who offered you connection. My time with these communities has given me that in ways I could never have predicted, and I would love to share the same warmth and encouragement with you! I hope you'll come sew with us!