What's that sound?  The doorbell ringing?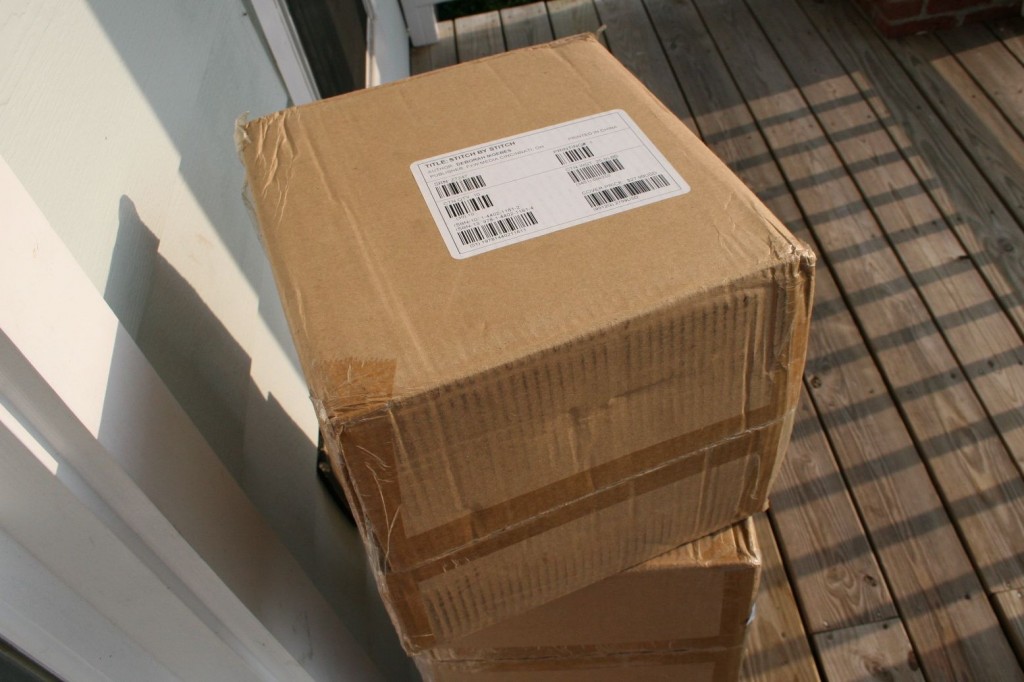 Oh, my!  A whole mess of boxes from FedEx!  Whatever could be in them?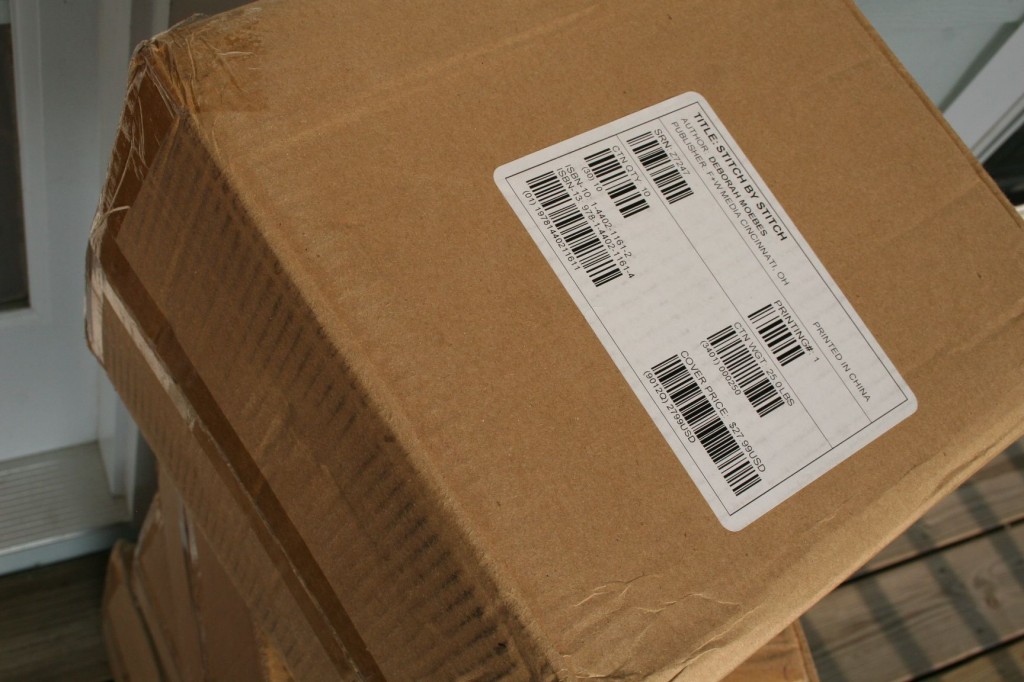 <Gasp.>  That's….the title of my book.  Could it be???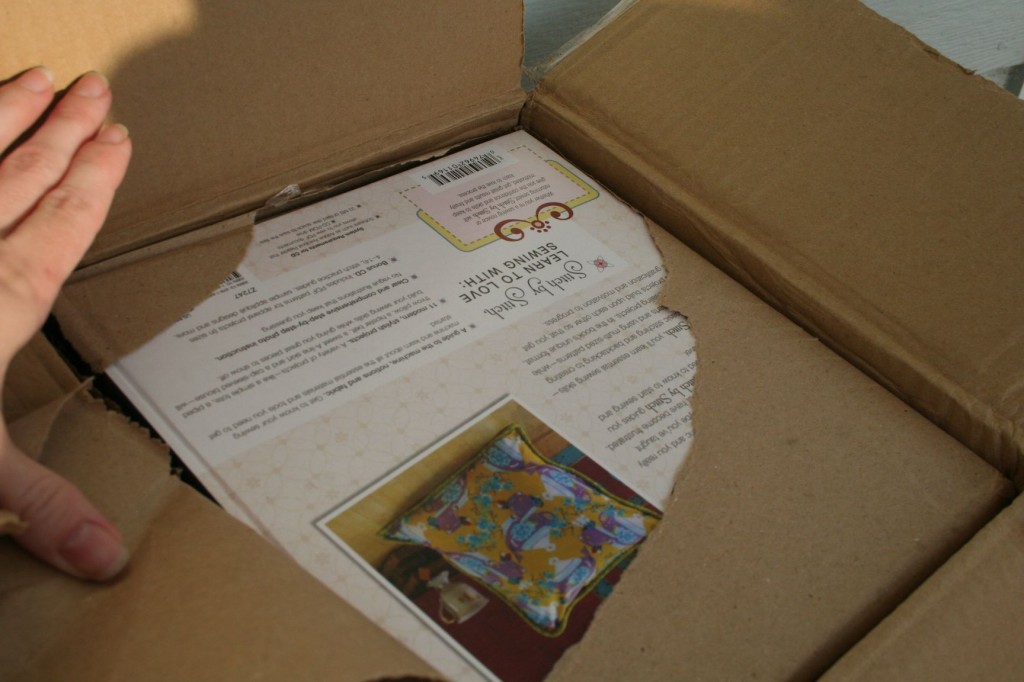 It IS!  My book has shipped from the warehouse!  I feel just like George McFly: "Oh, honey, your first novel!"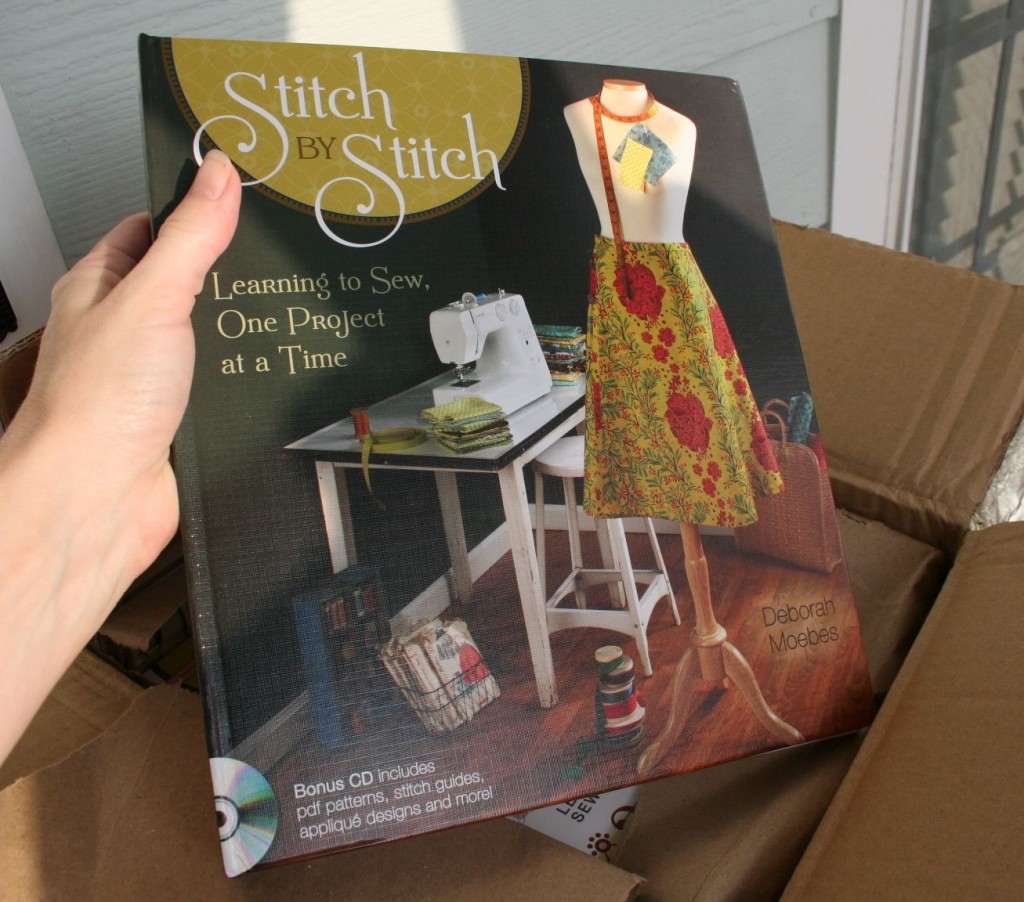 Jubilee!  If it's here to me, it should be appearing in bookstores in the next three weeks.  Official release date is August 25, book signing at Whipstitch is Aug 27!
In other news:
We've had a rush of last-minute registries for the Sewing Buddy Project, so I'm opening up Round 3 for the weekend to get everyone in during 2010 that we can!  This is your last chance, though, folks–if you've been on the fence or haven't had the chance to sign up yet, this will be the very last go-round until the New Year!
Our

Atlanta Craft Swap

is gearing up over at the shop.  I'd love, love, love to have you participate!  If you're an Atlanta local, drop by and pick up your kit–see details here.  Out-of-towners, we're working on a plan to get y'all involved, too, so stay tuned!
Fabulous City Weekend jelly rolls and charm packs have just arrived in the shop! Grab 'em before they're gone–they won't last long and this collection is FANTASTIC.
Have you seen our new class registration page? It's pretty awesome, if I do say so myself.  It's still being refined, so we haven't officially launched it yet, but feel free to wander over and check it out!  Not in Atlanta, and can't drop by for a class?  Never fear: I've got some very cool plans in store for this fall once the kiddos have gone back to school.  Not to spill too many beans, but at least part of it rhymes with bee-force. Stay tuned!