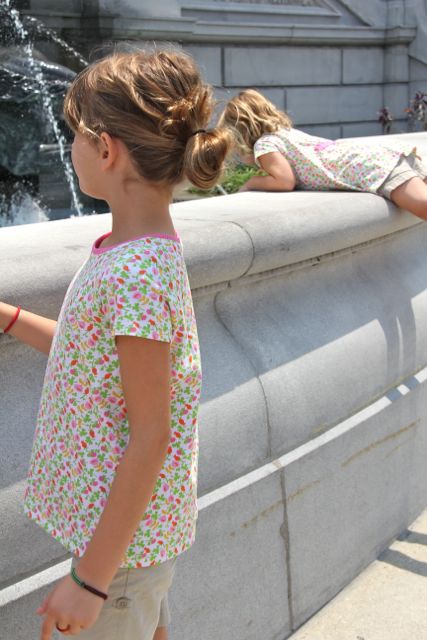 Before we took our recent ten-day family road trip up the Eastern Seaboard, I flew into a wild sewing rage and made a stack of things to take with us. I knew I wanted some very specific things for our kids' suitcases: our boy needed more shorts, our girls needed tee shirt dresses that would feel like jammies and be comfy enough to wear for the whole of a long day of driving, I wanted a tee that was loose and easy to wear while staying awake to keep my (driving) husband company, and sun hats for the children while they were on the beach, since they steadfastly refuse to stay under the (village of) umbrellas even when they're not in the water.  Whew!  To be honest, I also wanted to make myself a new duffel, but man, you gotta quit while you're ahead sometimes.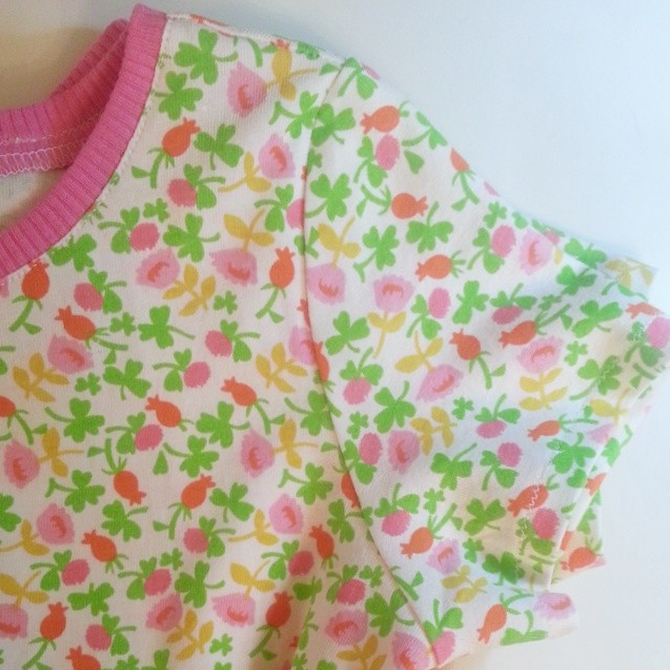 Right around when I was busy making my totally insane reasonable list of last-minute sewing projects, Amanda over at Westwood Acres posted on IG that she was having a flash sale on these Heather Ross Briar Rose knits and BAM!  Before you knew it, I had eight yards of the stuff sitting on my cutting table!  How did THAT happen?!?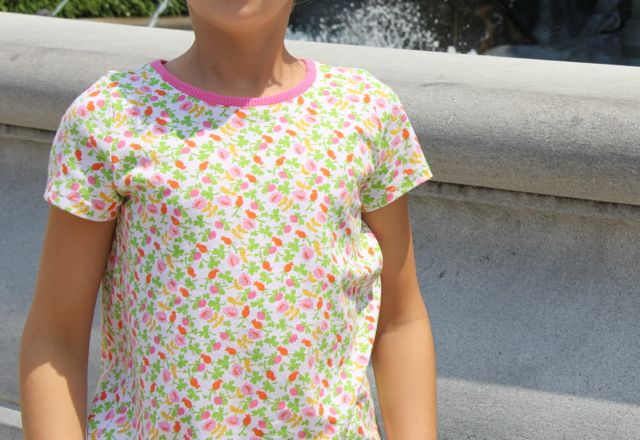 These were crazy quick to stitch up–I always use the lightning stitch on my sewing machine, same as I tell my students in my Sewing Knits class, but then finished off these seams with my serger, just for neatness. The neckline is a ribbed cotton knit that I had in my stash–whaaat??  I love it when things like that happen.  The color was purr-fection.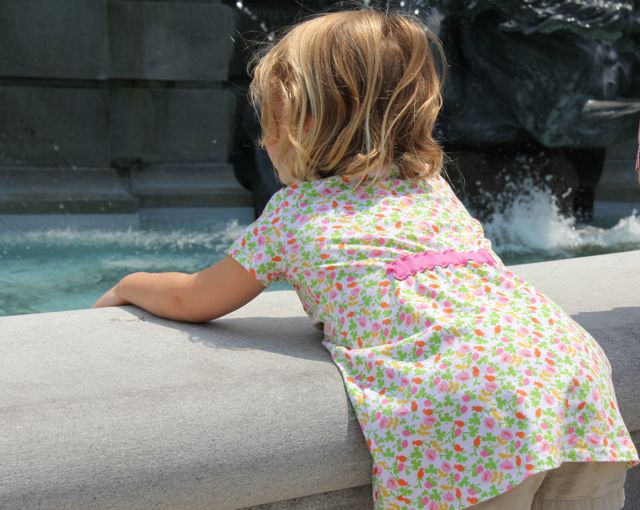 The original plan was to make dresses for both of the girls, but I ended up choosing to make a dress/tunic for the youngest, and make an A-line tee for her older sister.  I started with the Schoolbus Tee from Oliver + S, and made some adjustments to length and volume to get there.  For the youngest, I added 4″ to the overall length, plus I swung the side seam out by 3/4″ on each side to increase the volume just a hair.  I added a casing of the ribbed cotton on the back waist, with a length of elastic to cinch the waist a bit.  Short sleeves, and a simple neckline of the rib knit folded in half and stitched/serged on the interior.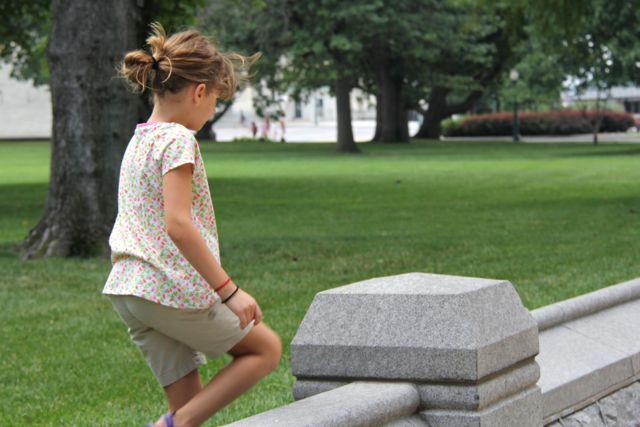 For her older sister, I added volume using the slash-and-spread method, giving just a slight, slight A-line to the silhouette so she'd have a little more space.  My thinking was that back in the third row of the minivan, she might appreciate a little extra breathing room in her shirt while we drove, you know?  Other than that, construction was the same, with the fold-in-half neckline method I use for my Sewing Knits students.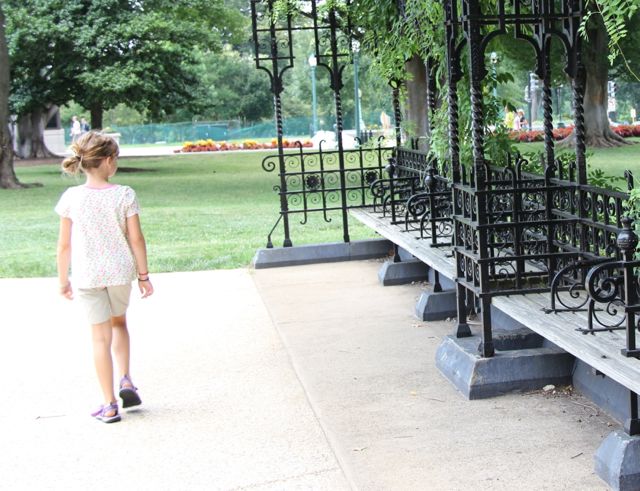 On the second day of our trip, we woke up in Fredricksburg and drove the hour or so into DC to see our nation's capital.  The girls wanted to wear their matching shirts (oh, be still my mothering heart!!), and walked and walked and walked and sweated in the humid heat and were totally comfortable.  Sigh.  Does making clothes for your kids get much better than that?  They like them AND they wear them?  So. Happy.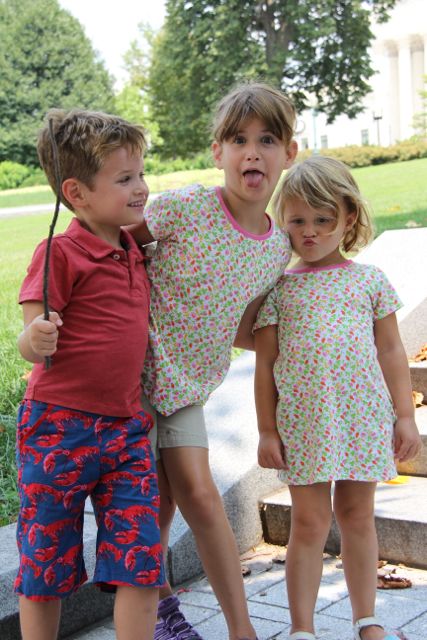 With school starting in our neck of the woods in a scant three weeks (eeep!!), I suspect I'll use more of my knits stash to make a stack more of these shirts for the girls–and the boy.  Part of the fun is making changes to the basic pattern and seeing to what degree I can tweak it to get a different look.  These changes were slight–but next time, we might go for something even more fun.  Color blocking?  Gathered skirts?  Ruffled hems?  Hmmmm….